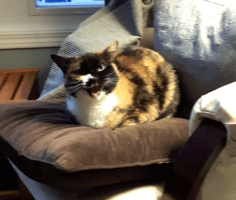 Back in September of 2006, Safari was picked up as a stray and taken to the BC SPCA West Kootenay Community Animal Centre. A couple of weeks later, a woman named Mysti came into the branch, looking for a new friend to adopt and found that friend in Safari.
Over the past 12 years, Safari and Mysti have been inseparable. Safari has been busy keeping Mysti entertained with her antics while Mysti has provided Safari with all the love she needs, despite having to share that love with her other canine and feline siblings.
Mysti has written to us to share their story:
I adopted Safari 12 years ago from the BC SPCA. They found her on the streets when she was only six months old.
The staff at the shelter advised that it would be best if she were the only cat in the household. However, I have since acquired two kittens and a dog. Safari has been fine with the other animals—just a bit grouchy.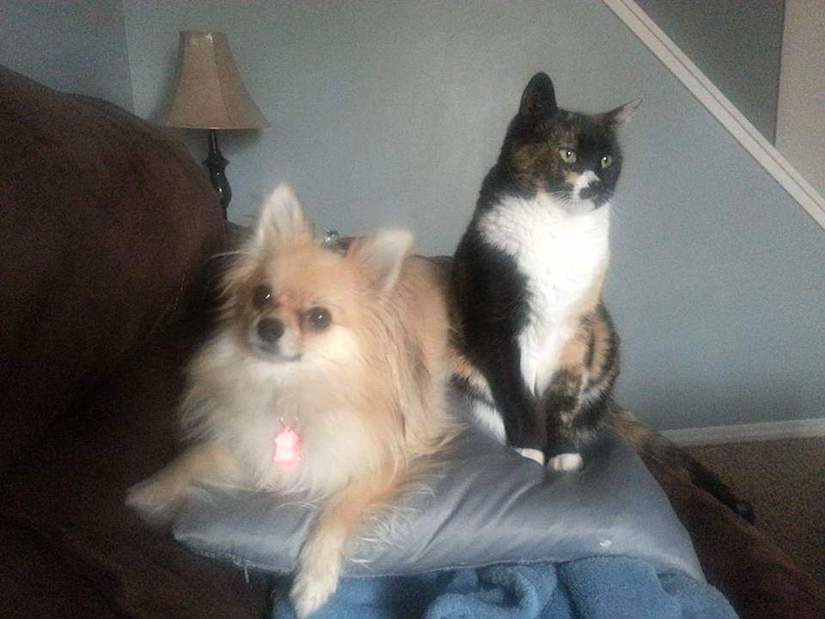 Safari is very confident and one of the smartest cats I've known. She actually taught herself how to flush a toilet! I thought my house was haunted until one day I heard the toilet flush and then saw Safari walk out of the bathroom.
Safari also has a strange habit of drowning mice—even her toys. I had to learn to close my toilet seat as she would put mice and toys inside the toilet and I was afraid she might flush them as well.
She has also taught herself how to open a sliding door and how to turn on the heated blanket.
Safari loves to greet me when I come home for work, and she loves people. When we do yoga she'll jump on our backs and shoulders, like she is a parrot.
This year, Safari is 12 years old. Sadly, she has recently been diagnosed with stage-two kidney failure. The vet says she could have a few more years left yet, but I don't want to think about being without her.
In the meantime, Safari is enjoying her heated bed I bought her. I know she'll ever stop running around the house like a kitten.
Thank you, Mysti, for choosing adoption as your first option, and for providing Safari with her forever home. We love hearing about the bond you two share and all the years of amusement you have experienced together. We wish you and Safari many more years of happiness and laughter.
Have you adopted an animal from the BC SPCA and want to share your joy with others? Submit your adoption story!