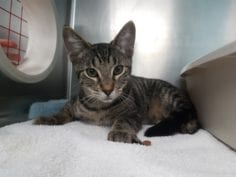 Some of the most precious animals in our care are those who are shy and reserved in nature. With these sensitive sweethearts, we take the time to show them that the human touch can be comforting and not so scary after all.
Rex, a sweet young tabby cat, was no exception. Though he had a curious nature, he let his fear hold him back from meeting new people. We knew it would take a patient and kind guardian to bring Rex out of his shell.
In September 2018, Matthew came to the BC SPCA Abbotsford Branch and met Rex.
Matthew and Rex sensed a comrade in one another, and Matthew has written to us a month later to give us an update on Rex:
Rex was waiting to be adopted for a couple months at the BC SPCA Abbotsford Branch, and he'd had a rough time previous to that.
Since coming home with me, Rex has had a bit of an adjustment period. He is very timid and wary of visitors, but he loves to play and he loves to eat. He has become selectively social with friends and family.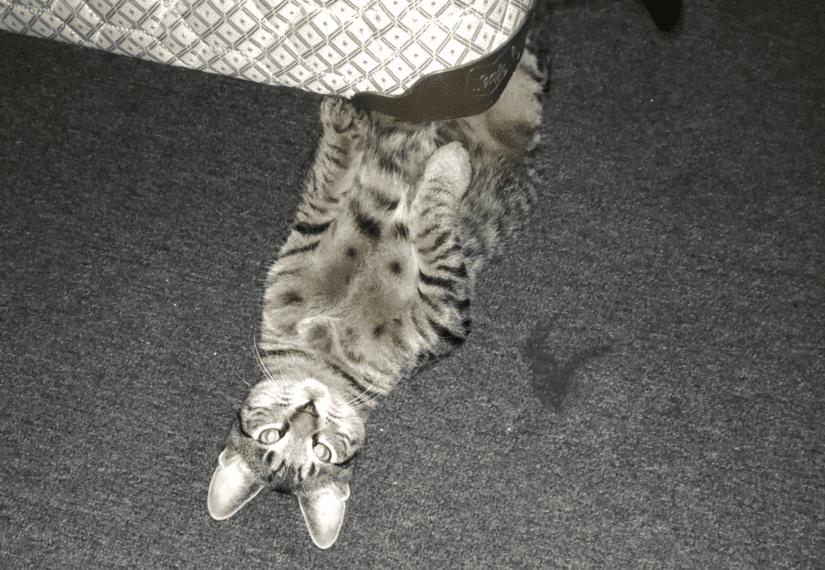 Under the bed is still his go-to if he doesn't know who is in the house, but he comes out to play if people swing around his favourite toy. Then, he'll forget to be shy for a while unless they touch him.
He has come so far in such a short period of time.
Thank you, Matthew, for choosing adoption as your first option and for welcoming Rex into your home. We can see that he already feels so comfortable and safe with you watching out for him. Your bond with Rex is proof that with the best intentions, patience, understanding and kindness, we can really make a difference with our more timid companions.
Have you adopted an animal from the BC SPCA and want to share your joy with others? Submit your adoption story!