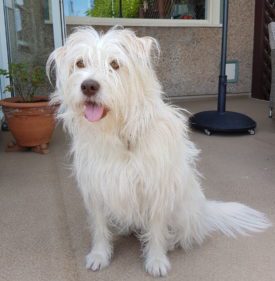 There are many times when we feel an instant connection with the animal who is meant to be a part of our lives.
For Kathy and her family, it had been a while since they said goodbye to their last dog. Until Remi, they never connected with another one quite the same.
Right away, Remi stole the hearts of her new family when they saw her online and then at the BC SPCA West Vancouver Branch in June 2018. Beyond thrilled that their family was chosen to adopt Remi, Kathy couldn't wait to help their new furry addition flourish.
Almost two years later, we have received an update from Kathy:
We have been meaning to send in our Happy Tail for a long while now. The current COVID-19 situation prompted us to get it done because we feel so fortunate to have a dog that gets us all out many times a day.
We feel so lucky to have been picked to be Remi's forever family.
From the first time we saw her face on the BC SPCA website, and then met her two days later, we knew we would be heartbroken if we weren't chosen.
Remi greeted us very enthusiastically as if she already knew us. To this day, her greetings upon arriving home are just as enthusiastic.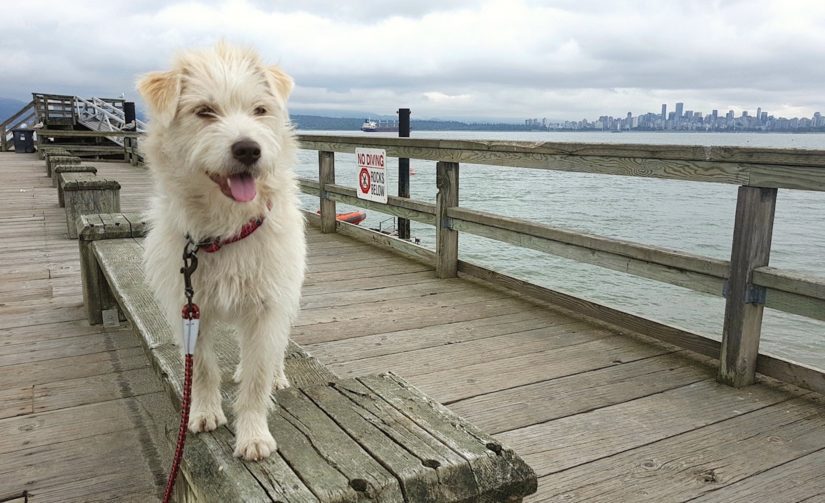 The staff didn't know Remi's history. They had found her along with two puppies and a male dog in Williams Lake. Clearly, she was used to living in a house and she is happiest around people.
We waited several years to get another pet after our first dog died. Remi is the perfect fit for our little family and we love her very much.
She is the best mix of sweet, affectionate, energetic and curious. She brings smiles to all she meets whether we're out walking or visiting seniors in residential care. Remi is a gentle soul and has huge potential as a therapy dog.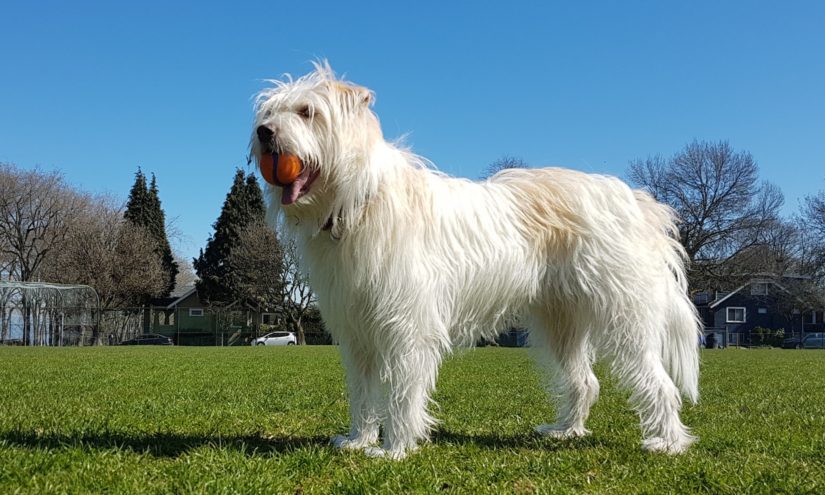 We are frequently surprised to see perfect strangers—men, women and children—get right down to her level and happily accept face and ear licks!
Remi's favourite toys are balls, and she also loves going for long walks in the forest, hikes (she's definitely part mountain goat) and wallowing in mud puddles (but dislikes the subsequent bath). However, she does not understand our current social distancing and misses her usual nose-to-nose encounters with her neighbourhood friends.
Thank you to Sarah and staff at the BC SPCA West Vancouver Branch.
Thank you to you and your family, Kathy, for choosing adoption as your first option. We are thrilled to see that you found the perfect fit for your family in Remi. It's clear that she is living her best life and bringing joy to everyone she meets. And thank you, Remi, for spreading so much love and happiness in our world.
Have you adopted an animal from the BC SPCA and want to share your joy with others? Submit your adoption story!