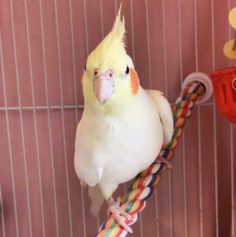 'Pikachu, I choose you!'
This friendly two-year-old cockatiel with rosy cheeks didn't have to wait long to find her forever home. She spent just five hours in SPCA care eating millet and enjoying gentle pats on the head from staff before Phyllis swooped in to adopt her.
Phyllis had been frequently checking the SPCA website to find a companion for their family's resident cockatiel.
She was excited to find Pikachu's profile, came to visit her at the BC SPCA Richmond Education & Adoption Centre and immediately fell in love.
Now, Pikachu is affectionately called Pika and is adjusting well to life in her new home. Phyllis writes:
Pika is very affectionate, sweet and tame — just like my own female cockatiel Nunu, who was adopted from the SPCA about five years ago.
Pika is adapting to her new environment really well. She eats a lot, emptying out her food tray every day and has absolutely no problem accepting the new food I give her.
There is no transitional period to the new food for her as she willingly accepts it right away (I guess seeing other birds eating the same thing really helps with that).
She gets along really well with us and my girl Nunu and likes to eat and hang out with Nunu.
She especially loves the nice south-facing window view with a lot of sunshine, and beautiful trees.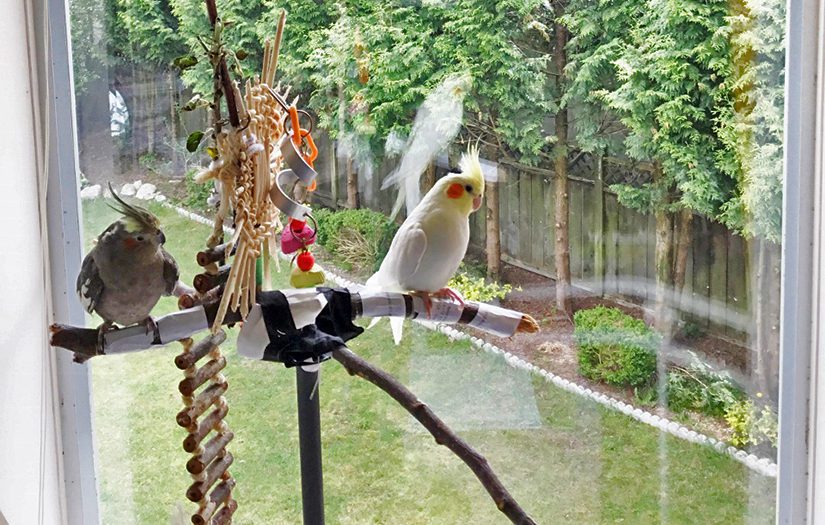 We are extremely happy for Pikachu and her new family. Thank you, Phyllis, for choosing adoption as your first option. We know that Pikachu will have a long and happy life with her new friend Nunu.
Have you adopted an animal from the BC SPCA and want to share your joy with others? Submit your adoption story!