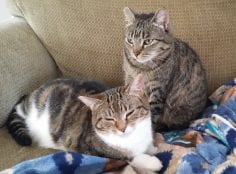 Phoenix (left) and Tamsin (right) are two sweet, tabby mix kitties who were surrendered to a Humane Officer as part of a cruelty investigation, as they were not being properly cared for. Both were suffering from upper respiratory infections when they showed up at the BC SPCA Nanaimo & District Branch in the fall of 2017.
They had been through a lot together and so it was important that they go to the same home. They were treated for their infections and on October 15, 2017 they went to a new home. But they were returned less than a week later because they were not settling in.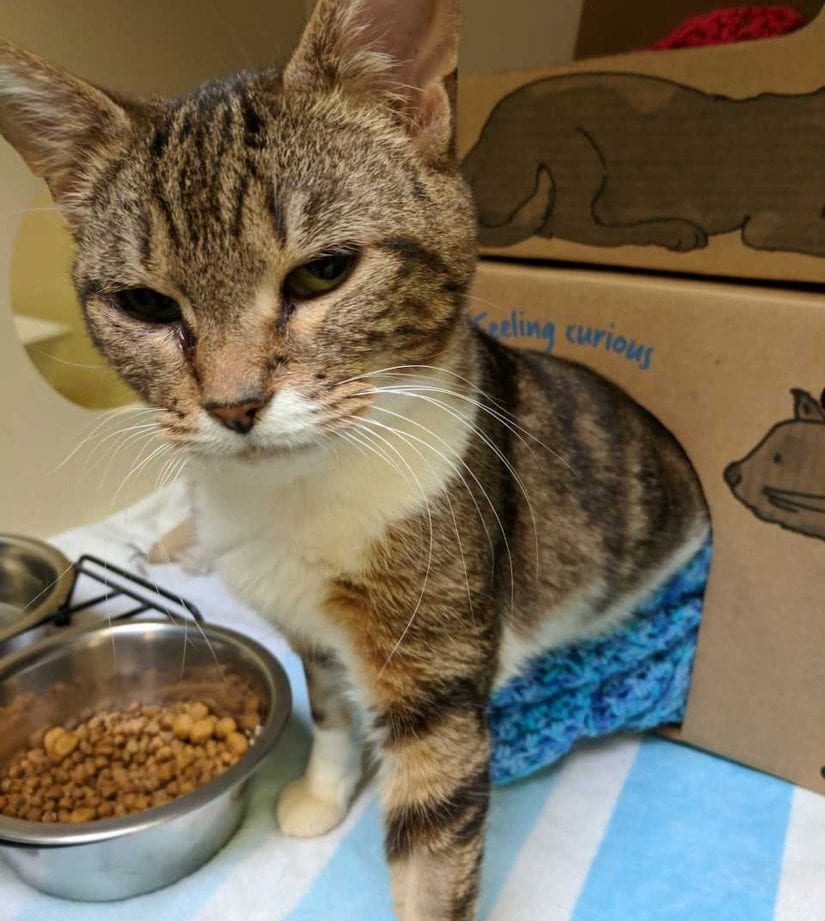 They needed someone who was willing to give their resilient spirits time to relax and trust that they would finally be safe and warm. That someone came through on December 27, 2017.
Phoenix is now nine years old and Tamsin is five. Here is an update from their forever home on their progress:
We adopted Tamsin and Phoenix nine months ago. Both are doing well and becoming more sociable every day.
They both will sit beside me on the couch and lately have been "kneading" with their front paws. (I think that's a sign of them being very comfortable in their new environment.)
Phoenix has been diagnosed with asthma and has been on oral medication and just over the past several weeks has been introduced to an asthma inhaler. With her still being a little shy and timid, I'm being challenged with getting her used to the aerosol chamber and the inhaler.
Tamsin is just a delight to watch playing with all the cat toys. It's funny to see them carry the catnip sock around and calling to each other. They are vocal cats. We just have to remember to put away the catnip socks at night!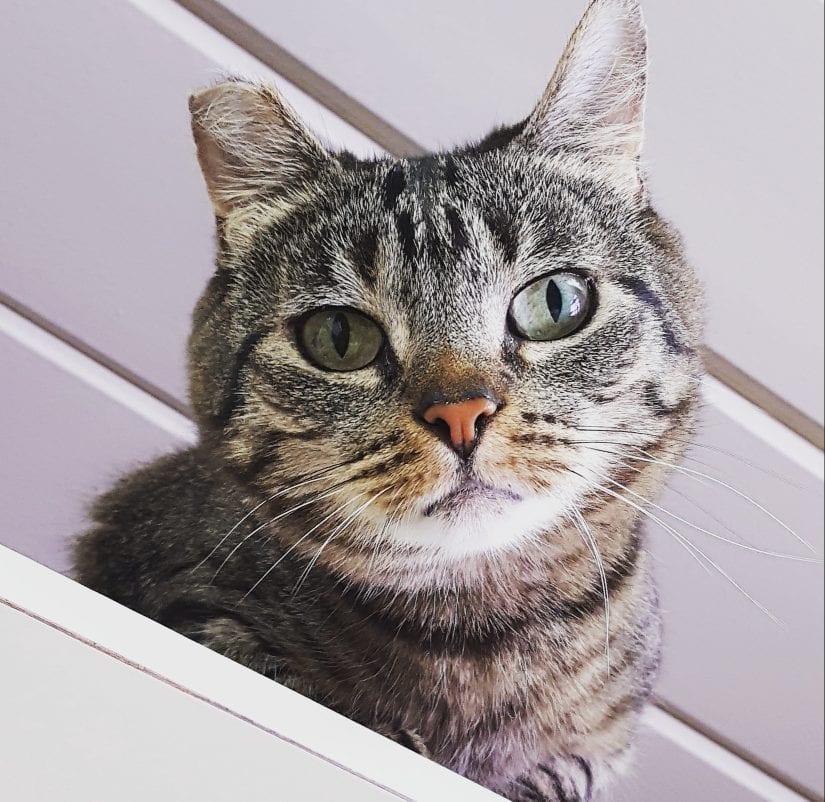 From these photos of Phoenix and Tamsin in their new home, it looks like they feel pretty safe and content.
We are so grateful to guardians like you, who give their new charges the care and time they need to heal. We expect they will continue to blossom into their full potential under your loving watch.
Thank you for choosing to adopt, and to adopt these two together. Feel free to keep us updated on their progress. We wish you many happy years together.