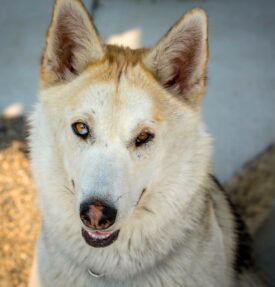 This charming Husky came into the care of the BC SPCA Kelowna Community Animal Centre when Animal Control picked her up on June 7, 2017. She was only a year old.
Right from the start, Perky showed us her calm, friendly and affectionate personality. She was submissive yet sociable and "made it her mission to perk up everyone around her." She was playful and liked to be active and the centre of attention and she liked to "run like the wind."
But Perky was only in the shelter for a couple of days before it was clear her spirits were declining. She was refusing to go on walks, dirtying her kennel and making trouble with some of the other dogs. So she was moved into one of our foster homes to meet her need for human companionship and to give us time to deal with an issue with her left eye.
She was adopted into a new home for a very short time in the spring, until her separation anxiety became a problem for the adopter. It was clear that she needed a family who could allow her plenty of outdoor adventures and who would work to build up her confidence. And she likely would benefit from having a canine buddy.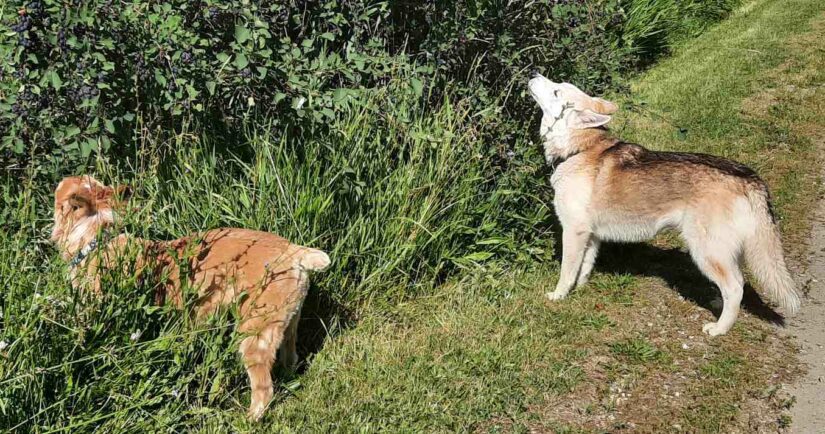 On August 19, 2017, Perky finally found her forever home with just the right family. They sent us this update:
"Having moved to an acreage we were looking for a dog that would enjoy the space. We'd had a husky previously so wanted another. We found Perky on the BC SPCA website.
Although due to her formative years she had trouble trusting people, she has warmed to us and has become a wonderful addition to our family. Though she was quite defensive initially (not aggressive, just shy), she will stand her ground.
Perky is a very protective and caring dog. We've seen her keep a racoon from our chickens. Our dogs have also chased a bear up a tree. Perky has come back at least three times with eau de skunk!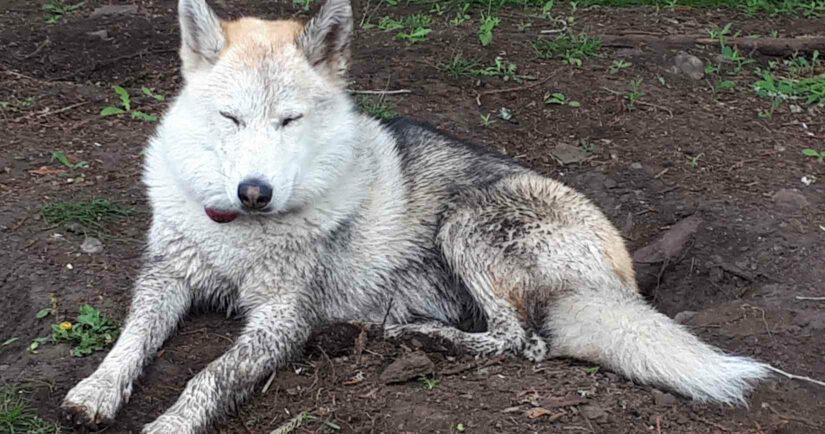 She is crate trained and has a pretty good recall. Yes, I sometimes get that "are you sure" glance. Then there is the "don't interrupt me I'm looking over there" approach.
Perky has all the energy and exploration desire you expect from a Husky. But she knows where home is and will always return with a look that says butter wouldn't melt in her mouth.
Should people be considering adopting I can't recommend the BC SPCA highly enough. Although some of the animals may have issues due to their circumstances, literally everything they said about Perky was absolutely spot on. This helped us understand her and make sure we didn't set her up to fail."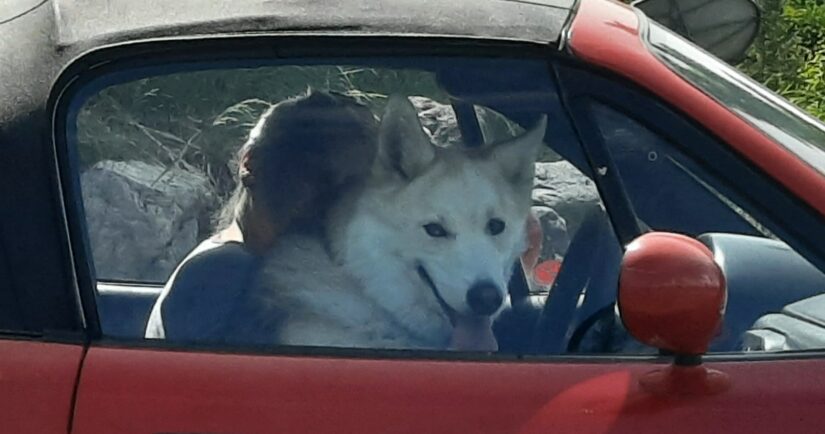 Thank you folks for letting us know how the work we do to assess the animals in our care has paid off for you. We always aim to make the best match between a companion animal and a family.
Thank you also for making the choice to adopt Perky and making her life so fulfilled. She looks so very happy.
Have you adopted an animal from the BC SPCA and want to share your joy with others? Submit your adoption story!