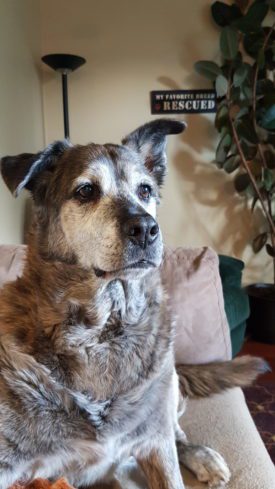 For most of us, our family and home feels incomplete without at least one furry companion around at all times and sometimes these special members of our family also love having a furry friend of their own.
In Erin's family, the canines make up a very important component. Erin knew their old dog Toby loved the company of other dogs, so they adopted Otis from the BC SPCA Maple Ridge Branch back in April 2007, making their lives feel more whole.
Unfortunately in 2013, Toby passed on. Knowing Otis needed a constant furry sibling, Erin and her husband kept looking for the right match.
One day they came across a sweet black dog named Kimmie on the BC SPCA adoption website. Two days later, Erin brought home Kimmie from the BC SPCA Abbotsford Branch to join their family.
These days, both Otis and Kimmie look a little grey around the edges, but they couldn't be happier. Erin has written to us to share their stories:
We adopted Otis into our family in 2007. We wanted another dog, and our old dog Toby wanted company while we were at work.
We found out very quickly that Otis has severe separation anxiety likely due to his past. Otis had been left behind when his family moved away. He had nearly starved by the time the BC SPCA found him.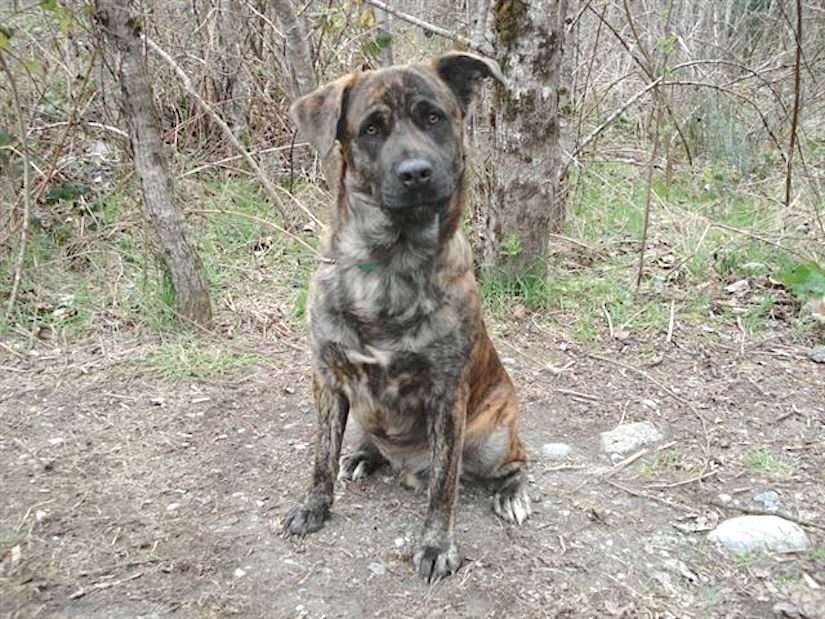 More recently, Otis has been diagnosed with cancer. He has had numerous tumours removed over the last few years but there are more and they are inoperable.
Otis takes medication for hypothyroidism and arthritis, and he has food allergies. Our daily walks are much shorter now—one block at most—but he still loves to go. He is perfect and we adore him.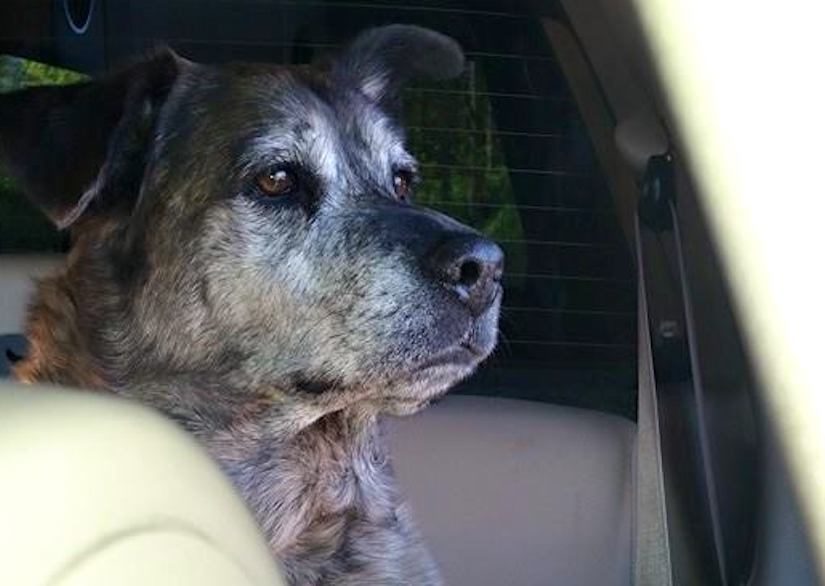 Meanwhile, Toby had struggled with kidney disease for many years before she passed away. We knew we could not risk losing her and leaving Otis alone so we began to permanently foster other dogs through my job at a shelter as well.
One particular Friday night, my husband saw Kimmie's photo online as available for adoption. He knew immediately she was the one for us. We applied to adopt her, we met her on Saturday, our application was approved and we brought her home Sunday.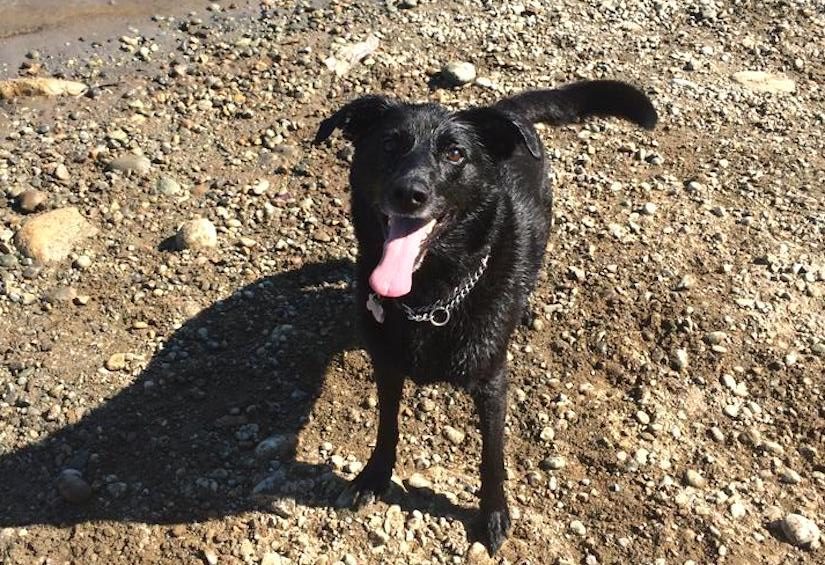 Kimmie had been surrendered to the BC SPCA by her owner. She had lost her home, family and everything she knew. Kimmie was six years old at the time. She was completely black and the staff said she had some neurotic tendencies, giving her a lower possibility of being adopted.
Kimmie is a stellar dog. She still has some odd behaviour and anxiety but she fits our family like a glove!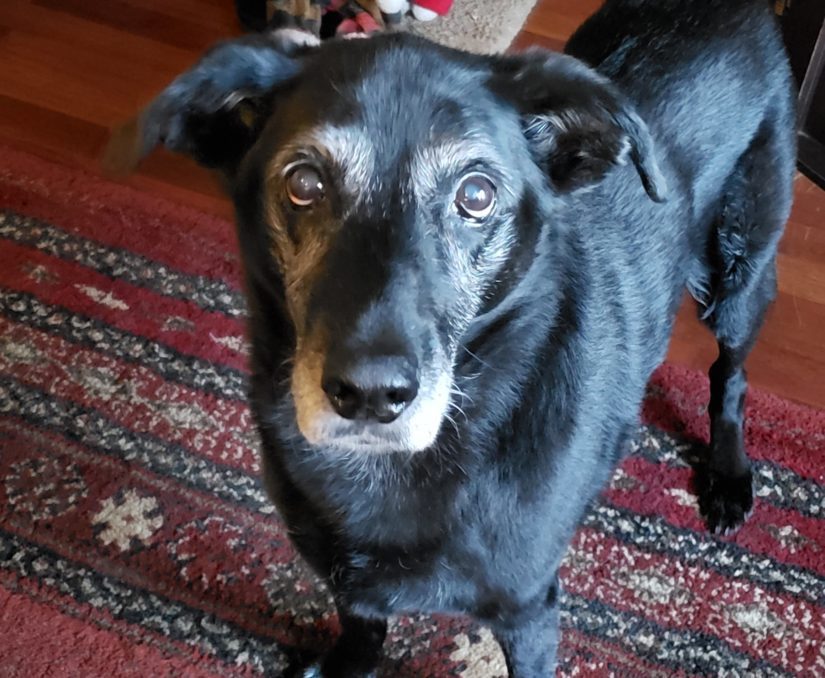 More grey than black these days and her most recent bloodwork shows some liver issues developing, but Kimmie is a happy girl. We are so lucky to have been chosen as Kimmie's forever family.
Thank you to you and your family, Erin, for choosing adoption as your first option. Thank you for providing such a loving home to so many dogs in need over the years. Otis and Kimmie chose you because they saw their future with you. We wish you many more joyful moments throughout their golden years to come.
Have you adopted an animal from the BC SPCA and want to share your joy with others? Submit your adoption story!