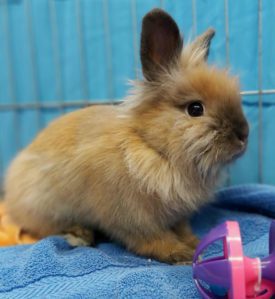 On November 2, 2019, two adorable, four-month-old Lionhead mix rabbits were surrendered to the BC SPCA Kelowna Branch. This bright-eyed little fellow, Potato, was one of them.
The bunnies had been living outside because their owner didn't have the space or time to care for them indoors.
After being checked out and vaccinated, they were immediately placed with one of our foster families.
Because these bunnies had lived outside, they spent two weeks in quarantine in their foster home. It was important  to ensure they were free of a highly contagious disease (PDF) sometimes carried by outdoor rabbits.
Once they returned to the shelter with a clean bill of health, they were neutered and tattooed and shown to the public for adoption. They both found homes almost immediately.
One advantage to our foster program is being able to give potential adopters a good idea of the personality of the animals in foster care.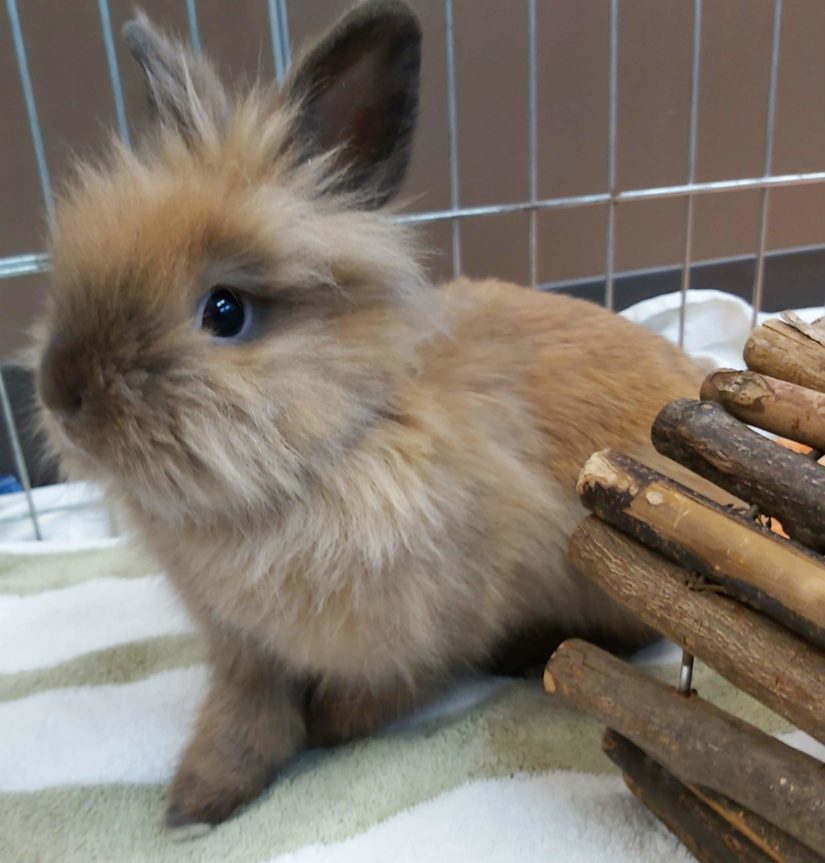 Potato showed himself to be a happy little fellow who liked to cuddle up and watch TV and eat treats with a human companion. This young bunny also displayed a fun and hoppy side and a need to run around and play with toys.
So by the time his new family walked in on December 5 to take him home, they knew they were getting a healthy, happy bunny buddy. They renamed him Oscar.
Here is the story of Oscar's first few months in his new home, sent in by his forever family:
Well, we couldn't be happier with our decision to adopt Potato the rabbit, whose name soon changed to Oscar. He also gets called Buddy.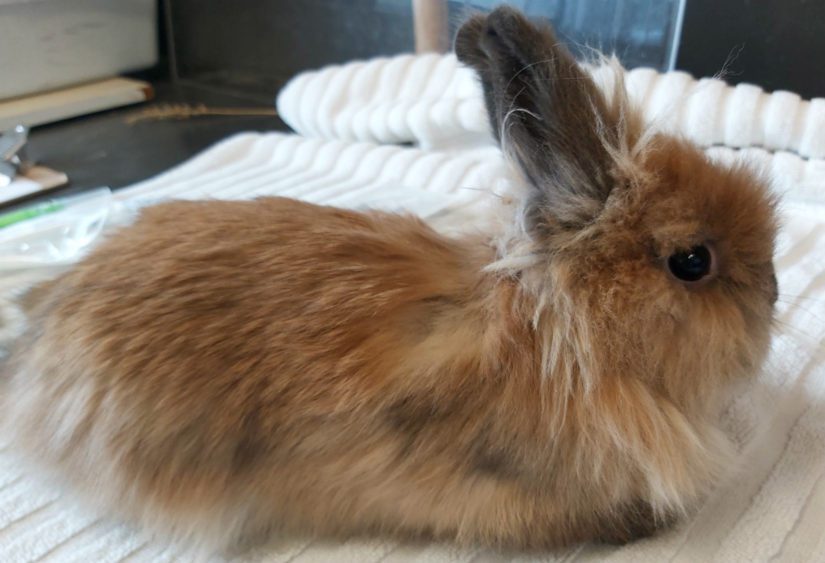 We adopted him December 5, 2019 and he has transitioned very well into our home. We have a 17-year-old Bijon dog and they love each other already.
Oscar doesn't really let us pick him up yet, however he does let us pet him. And he loves to perform and run around the house jumping and spinning around!
We look forward to many years with this little fella. Who knew they were so adaptable to human affection?
The Gamble Family
Rabbits do make great pets (PDF) and Oscar certainly seems to have settled into his new home quite nicely. Thank you for making the decision to adopt and for giving little Oscar a family with whom he can grow and blossom into his full potential.
Have you adopted an animal from the BC SPCA and want to share your joy with others? Submit your adoption story!