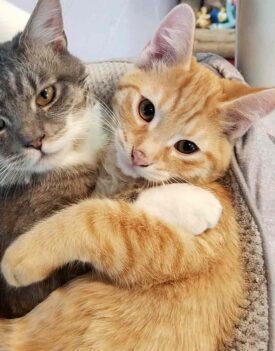 On September 18, 2018, our dedicated cruelty investigators responded to a cruelty complaint in the Penticton warrant area. Over 100 felines were surrendered to them that day and came under our care.
One can estimate the exponential growth that would have continued among this unsterilized group, adding greatly to the cat overpopulation problem in the province.
Number 27 on the list was a beautiful, four-month-old orange tabby we named "Pepper." Though this little fella might have been a number for convenience that day, to us each one of these animals is a precious individual worthy of a good life.
And that good life began for little Pepper on October 13, 2018, when his right match zeroed in on him, took him to his forever home and renamed him Oliver.
Read on to hear Oliver's story, sent to us by his humans:
Oliver's name was listed as "Pepper" when we adopted him from the BC SPCA South Okanagan/Similkameen Branch in Penticton in 2018. Since he was only four months old, we figured we could change it and he wouldn't notice.
He was surrendered along with 110 other cats and kittens and when we heard that story we drove two hours in hopes of bringing home a new fur baby when the first batch were healthy enough to be adopted.
We were about to leave empty handed as it seemed all cats were spoken for, when I had a feeling to go look on the little catio at the back of one of the cat rooms. I peeked my head in and saw Oliver and knew immediately he was the one. One of Oliver's "selling features" was that he is polydactyl, so he has cute little thumbs.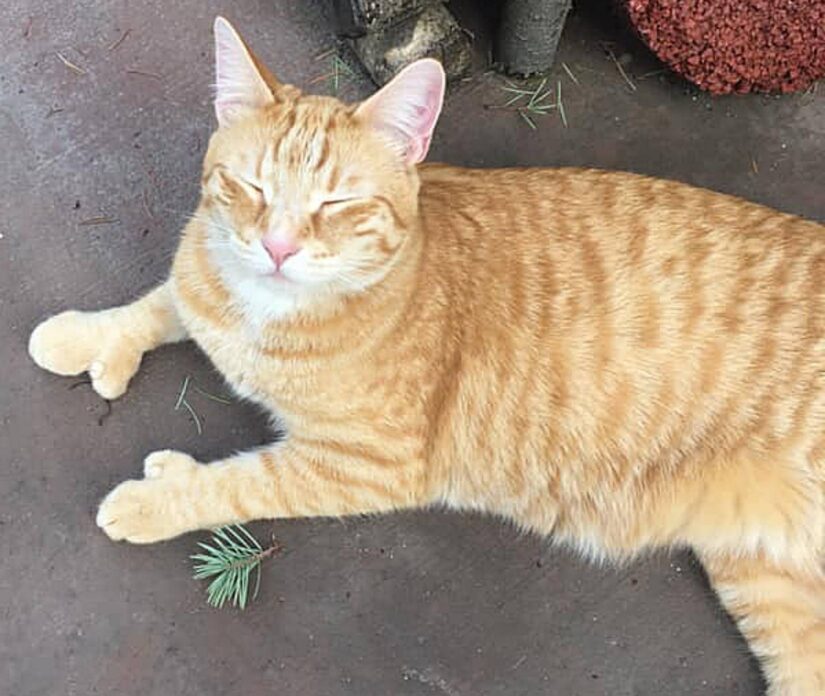 When we brought him home, Oliver was very shy (as his profile stated) but within days he was warming up, coming out of hiding and letting us love him in small doses. With the help of our other cat, Loki, Oliver came out of his shell and his personality grew stronger each passing day.
Since then, Oliver has been the perfect addition to our family. He is so full of love, curiosity and adventure. He is such a busy body and his tail never stops wagging.
Sometimes I wonder if Oliver is part puppy because he loves his belly rubs, chews on pretty much anything and likes to howl to get our attention. He recognizes his name and comes when he is called and he is the biggest snuggle bug with us and Loki.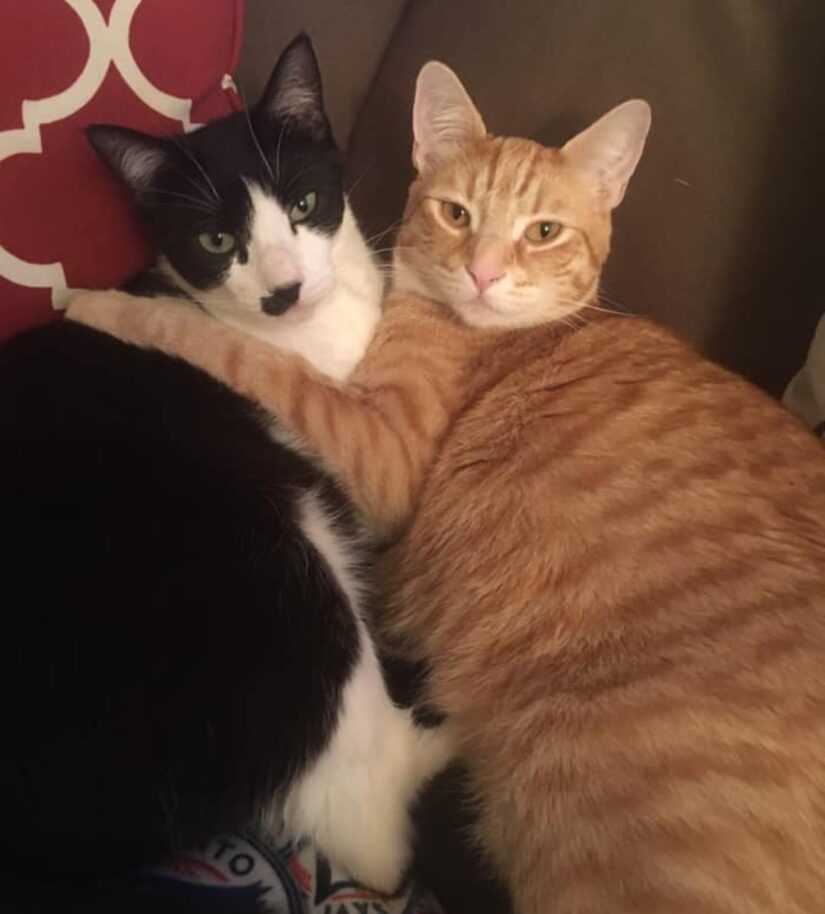 This was our first SPCA adoption and will certainly not be our last. Thank you for choosing us to adopt him.
Thank you for choosing to adopt, and sharing your view with others, that adoption is the best option. Especially compared to the life Oliver might have known, he is one lucky fellow to be part of such a great family. Wishing you many more happy years together!
Have you adopted an animal from the BC SPCA and want to share your joy with others? Submit your adoption story!