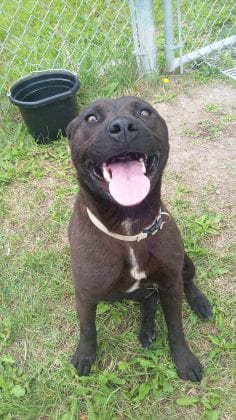 Love at first sight really does exist. Shalaina knew the moment she laid eyes on Nova that she was meant to be in her life.
In June 2018, Nova came to the BC SPCA Williams Lake and District Branch as a stray. For strays, we are obligated to wait a period of days for their owner to come forward before we can authorize adoption and medical procedures.
Shalaina was patient in having faith that Nova would be hers, and waited until the day she could adopt her.
Three months in, Shalaina hasn't looked back.
This is my Nova. My sweet, sweet girl. From the moment I met her, we were the best of friends.
I stepped foot in that dog run, and I had to have her. I know that sounds corny, but we just kind of clicked. I knelt down and she came to sit in front of me and she just gave me this look like, "Do you want to be my mom?"
Of course, I was already in love with her. I jumped into the adoption process right away.
The BC SPCA had just received Nova as a stray and legally she wasn't yet allowed to be adopted out or spayed. So, Nova and I waited to become a family. We had no choice. That week that I waited to go and pick up my puppy was awful.
Every 20 minutes I found myself looking at photos of my baby girl. I was already so in love with Nova's sweet little face! I called in just moments before I was on my way to the BC SPCA in Williams Lake, and they said she was still available. No one had come in to take her. Finally, we processed my application. I was over the moon.

In the short three months that Nova and I have been together, I've seen so much progress with her leash walking, her eating habits and her separation anxiety. She still gets sad when I'm at work, but we have started kennel training and she is responding great so far.
Our first week together, Nova inhaled her food and wouldn't stop eating until she made herself sick. I measure out her food so that I don't underfeed her. Now she still inhales her food, but not all at once. She knows it won't be her last meal.
When it comes to walking on leash, Nova is still a puppy. Her prey drive is strong. When she sees smaller dogs, she just wants to run, and she's a tough girl. I lose my balance sometimes. Her and I have been working on her not pulling so much, and of course I still struggle, but she is starting to walk with me rather than trying to walk me. As time goes on, I have faith she will walk with me the way I want without a leash. Patience and repetition go a long way.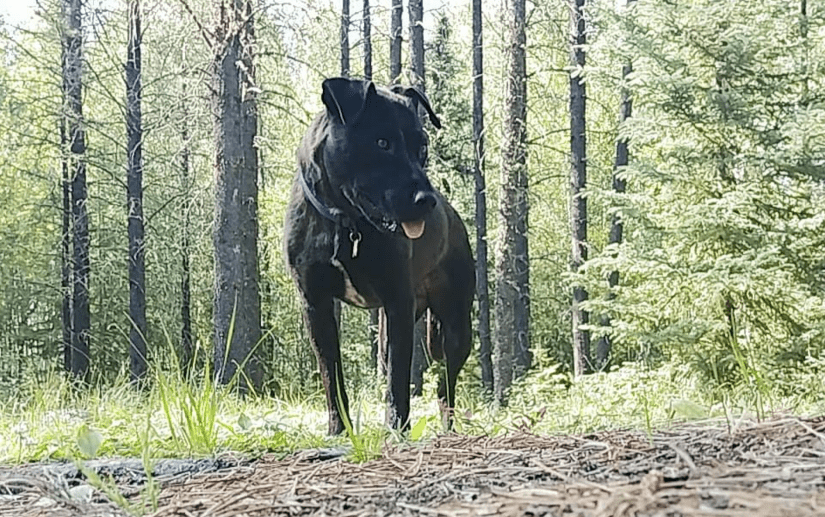 Nova and I are still in the early stages of training but I love watching her grow and learn. I love learning new things about her every day and I think she learns new things about me, too.
The experience I have had with Nova and the BC SPCA has been worth every penny and so much more. Nova is family, and I cannot wait to spend every single day with her for the rest of our lives. Thank you, BC SPCA Williams Lake and District Branch.
Thank you, Shalaina, for choosing adoption as your first option. We're so grateful that you gave her a second chance at life. Your relationship with Nova proves that once we form a connection with our furry companions, that bond is truly unbreakable.