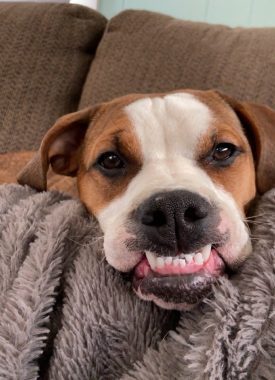 When adopting a new animal into a family with particular needs, it's an indescribable feeling when the newcomer is the perfect fit.
In December 2020, Emily and her family were searching for a canine to adopt, intending to support their service dog, Zyla.
This is when they met Nova at the BC SPCA Kelowna Community Animal Centre. Emily and her stepdaughter instantly connected with Nova. Once she was home, Zyla fell for her new pal too.
Now, several months on, Emily has shared Nova's story with us:
"We adopted Nova for my other dog, Zyla. She was a service dog but her eyes weren't fully developed, so she is gradually going blind.
Ever since we brought Nova home, Zyla has loved having her around. Nova is such a great little sister. She helps Zyla run around and find things.
Nova brings Zyla's toys over to her to play with and will bring Zyla's blanket or bed to her. Nova has changed the whole dynamic in our family. She has inspired life back into Zyla's eyes. With Zyla being only four years old, we are so glad to have Nova be there for her.
My stepdaughter fell in love with Nova instantly. They are inseparable. Nova has brought back all the things we lost when Zyla's eyes got worse. We are now able to do everything we did before.
Nova makes Zyla more confident and is always there every step of the way. These two have such a connection. I'm so grateful we were blessed with her joining our family.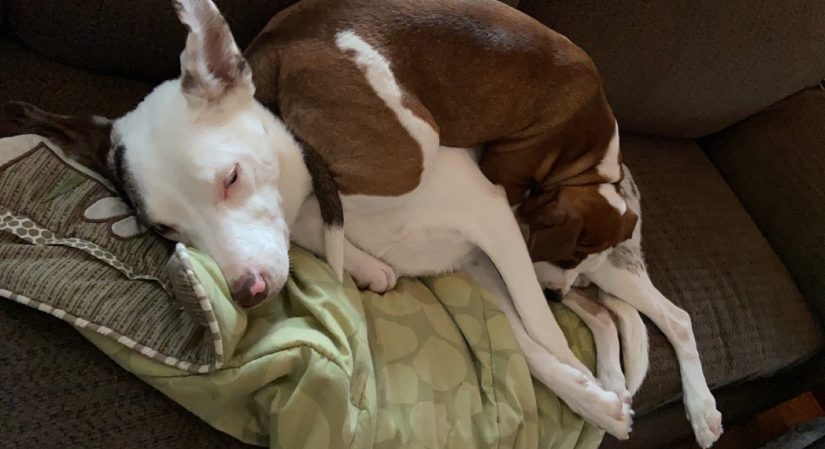 During the first month we had Nova, she found a kitten that needed a home. Nova stayed with the kitten and took her in as her own. She was with our kitten, who we named Libbie, every minute of the day.
Nova is so caring, kind, energetic and lovely. We are delighted we found the missing piece in our family. I'm so thankful for the amazing BC SPCA Kelowna Community Animal Centre for giving my family the chance to find her.
Nova was the true Christmas Miracle for our family."
Thank you to you and your family, Emily, for adopting Nova. We are overjoyed to hear how wonderfully she fits right in, and lends her support in every way she can. We are excited to see how she grows up and creates many happy memories with your whole family over the years to come.
Have you adopted an animal from the BC SPCA and want to share your joy with others? Submit your adoption story!