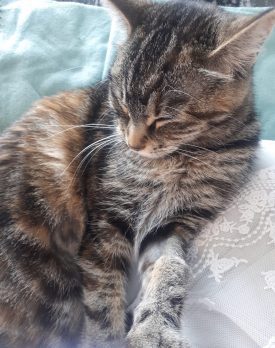 Noodle had a bit of a rocky start when she was first surrendered to the BC SPCA Abbotsford Community Animal Centre in early May 2021.
In our interactions with Noodle, we learned that she could become easily over-stimulated when being shown affection.
It took a couple weeks of going home with potential guardians before Noodle returned to the shelter for the third—and final—time.
This is when Noodle met Alexandra. Immediately, Noodle was infatuated with Alexandra, who felt the same way. After learning about her quirky behaviour, Alexandra adopted Noodle and they have been inseparable ever since.
It has been just over a month since Noodle's adoption and Alexandra has shared an update:
"I have had pets most of my life, including cats, dogs and hamsters. I love cats most of all.
The most recent cat I'd had was back in high school. This cat had ran away and was never seen again. Then, my former roommate had a kitty, but he was put down due to illness.
Now, I live on my own and I wanted some company. I missed having a furry companion around. After being so used to having pets throughout my life, I was ready to adopt a cat.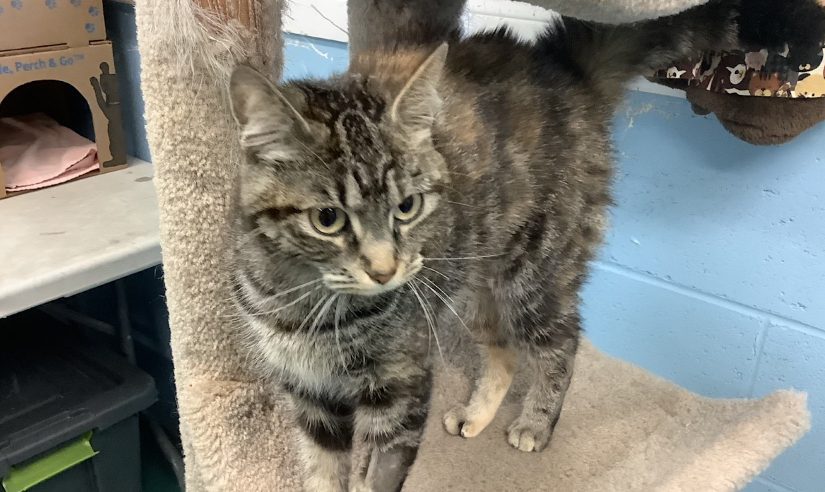 That's when I adopted Noodle. I enjoy our times together. She sits on my lap while I pet her. I love playing with her and watching her run around! Since adding Noodle to my home, I have been happy and can tell she's happy too.
I love that Noodle follows me around like my little buddy. I am so happy to have her. We have a mutual love for one another and we truly enjoy each other's company."
Thank you, Alexandra, for adopting Noodle and for giving her the purrfect home. We love hearing about the companionship you have already built together. Thank you for understanding Noodle's peculiar habits and encouraging her to be herself. We're excited to see your relationship flourish even more over the years to come.
Have you adopted an animal from the BC SPCA and want to share your joy with others? Submit your adoption story!