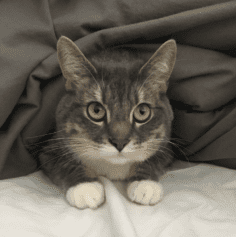 When we welcome cats into our lives, one thing becomes particularly clear—their personality.
Just like humans, every animal has an individual character of their own. We just have to spend some time with them to discover their traits.
In fact, it was Nero's nature that caught Tara's attention right from the moment she stepped into the BC SPCA Surrey Education and Adoption Centre in December 2018.
A couple months later, Tara has shared some insight into her life, now that Nero is a part of it:
I have wanted my very own cat since I was eight years old. For the past six months, I have finally felt ready to provide a stable home for a cat.
I had paid many visits to various BC SPCA branches, but no cat really seemed to be the one.
However, the very moment I laid eyes on Nero, I knew immediately he was going to be the newest addition to our family.
Nero has quite the cattitude—and we wouldn't have it any other way. He is the most communicative cat I've ever met. We have learned how to distinguish his "feed me" meows from the "let's play" meows and "leave me alone" meows.
Every morning he greets us in bed with his "good morning" purr, which sounds almost like a bird chirping when he's really happy. He'll let us pet him for a solid five minutes before he starts jumping up and telling us "okay, breakfast time".
Nero loves playing tag (as long as it's his idea) and watching the world go by from the top of his cat tree. Nero isn't a typical lap cat but he sure loves to keep Dad company all day while he's working.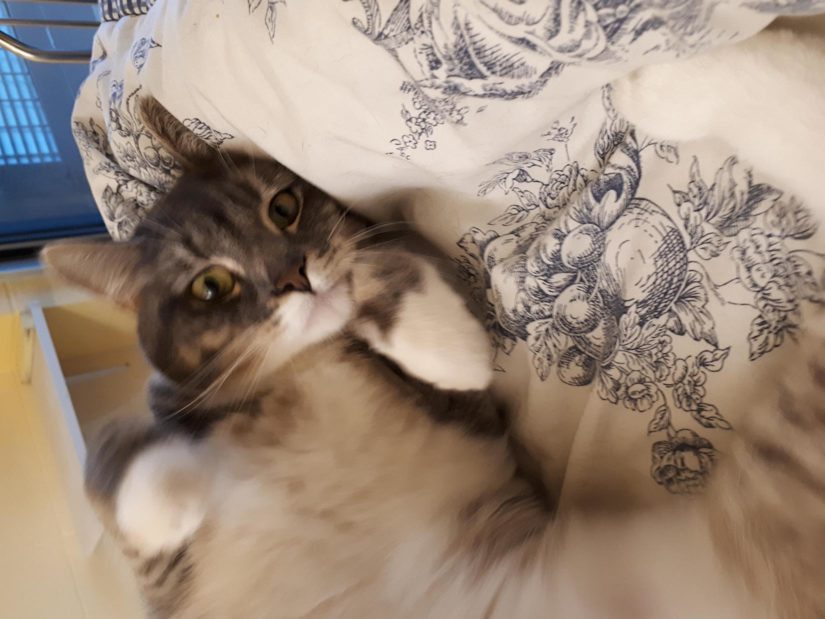 I'm always impressed when Nero comes to say hi to visitors instead of hiding. He is literally the best cat. We still can't believe he was in the shelter for over a month before we adopted him.
While we still have a long way to go, we can see Nero getting more comfortable with us every day. We look forward to many happy years together.
Thank you, Tara, for choosing adoption as your first option. We are so happy to have fulfilled your lifelong dream of having a cat in your life. It looks like Nero is starting to feel right at home thanks to all of your loving care and considerate communication with his very distinct meows!
Have you adopted an animal from the BC SPCA and want to share your joy with others? Submit your adoption story!