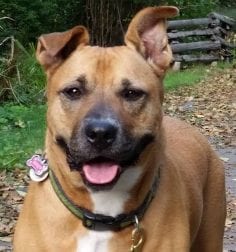 On March 5, 2010, this young Pit Bull Terrier Mix was found abandoned in a dump. A concerned citizen brought her into the BC SPCA Surrey Education & Adoption Centre.
Underweight and frightened, Mindy had identification but she had not been spayed.
Staff and volunteer assessments showed that, with human attention, she quickly warmed up to show a sweet, affectionate, well-behaved temperament behind the fear. She loved being petted, and taking walks where she could sniff every blade of grass.
Assessments further showed that she would need an adult-only household that would provide her with calm, confident leadership, lots of mental stimulation and ample time outdoors.
Thankfully, Mindy hit the jackpot, as you'll see from these photos and read in this update from her "furever" family, who took her home on April 11, 2010:
In 2010 a timid, young PittieX who sat nervously at the back of the kennel caught my eye.
She wasn't a breed that I had initially considered adopting, but something drew me to her. Her eyes spoke volumes.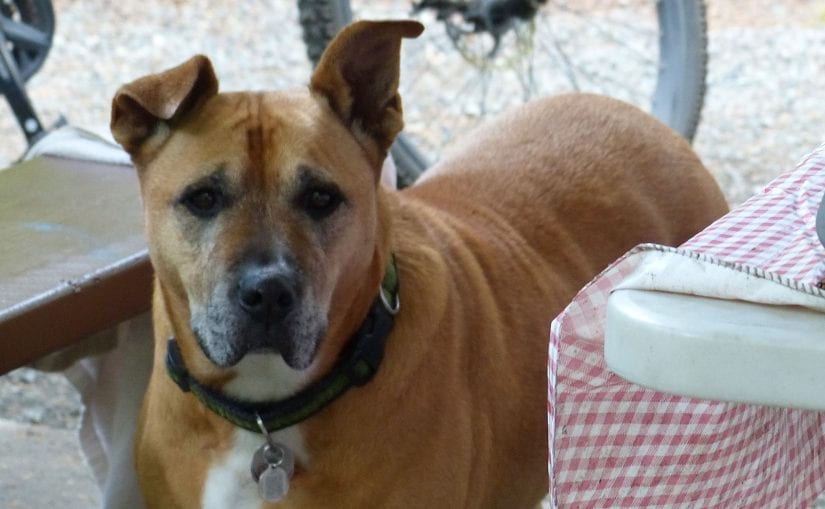 The history available indicated she was a 16-month old pup who had been tied and abandoned in a dump lot, before being rescued and taken to the BC SPCA. At first she was anxious and fearful, but with patience and love from everyone in our family, she blossomed into our shining star.
In the summer of 2010 we gave her the opportunity to experience swimming. It was obvious that she had never been afforded the luxury of a swim as she just stood in the water, no deeper than the top of her legs.
It took a few days to entice her into deeper water, but once she gained the confidence and took the plunge, a water baby was born. This girl loves the water so much, she even dives for long periods!
Her DNA results confirmed a heritage of American Bulldog/Labrador Retriever…a tenacious swimmer for sure.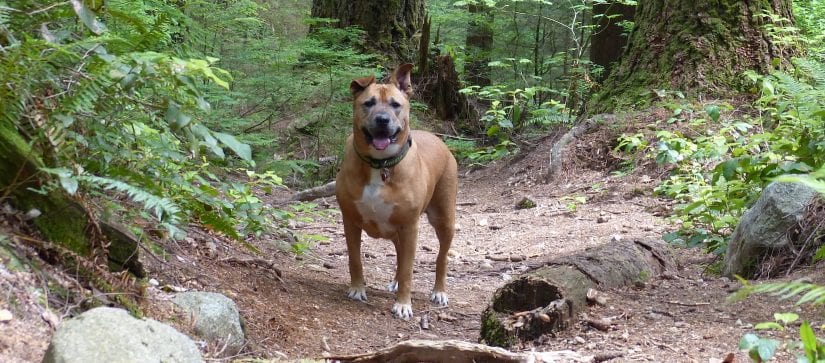 Mindy loves attention from her family and friends, but has little interest in other people or pets. She loves massages, being brushed, swimming, camping, hiking, car rides and fruits and veggies.
She has been a fantastic addition to our family who is dearly loved.
Our pride, our joy, our fur kid–Mindy.
From a refuse pile to a treasured place in just the right family, now that is a happy ending! It looks like Mindy is getting everything she could ask for – an active life full of love and companionship and you're clearly getting so much joy in return.  Thank you for making adoption your first option. Here's to more happy years together.