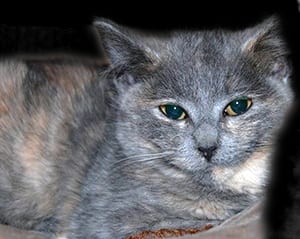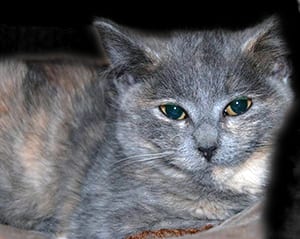 Kittens born in feral cat colonies can face a lifetime living in fear of many things, including humans, if they are not captured and socialized before they reach seven weeks of age. Kittens captured after this developmental window of opportunity are much more difficult to socialize well enough so they're comfortable around people and aren't anxious in new situations.
Bella and Max are siblings who were born in a feral cat colony in Skidegate on Haida Gwaii in B.C. With the help of a neighbour who had been feeding them, the Haida Gwaii SPCA trapped Bella and Max. They were about four-months-old at the time. Volunteers committed many hours towards their socialization, but after three months they still weren't comfortable with being held. Bella learned to love being pet and would purr up a storm but Max only tolerated being touched for a moment – sometimes – though he did love to play.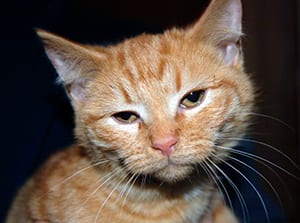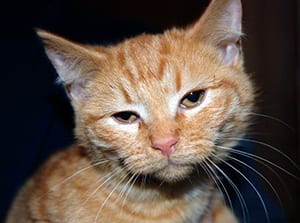 Gail, who lives in the lower mainland of B.C., saw Bella and Max on the BC SPCA Pet Search website in early 2013 and fell in love with them. Over a period of time, and after many conversations with volunteers, Gail, who is retired, decided she was up for the challenge. Volunteers felt confident in her commitment. In advance of Bella and Max being shipped to Gail, she sent pictures of the room that Gail and her family prepared just for Bella and Max; the room contained many toys that were waiting for their arrival!
Gail recently provided an update on how the cats are doing, and included a video clip: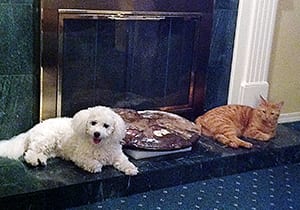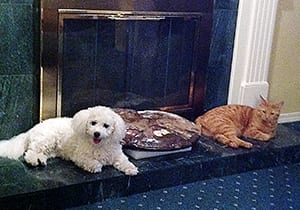 I can't believe a whole year has gone by. At this time last year we were arriving home with two very frightened little pussycats. Now I am happy to report they are two big pussycats that have a one-year-old Bichon as their playmate. Lola will be year on Apr. 29. She is probably the best thing that ever happened to them. Lola and Max have a continual love affair going on. They follow each other and Lola gives him kisses all the time. She loves Bella too, but Max is her boy.
I just wanted to show you how happy they are. I can't thank you enough for bringing them into our lives. They are feral no more. They love pets from everybody and they both follow Terry, myself, my kids and my granddaughter London, all around the house.
Warm regards,
Gail
Gail's story reminds us of the potential of some feral kittens to become loving pets in forever homes. The Haida Gwaii SPCA commends Gail and her family on their incredible commitment to invite Bella and Max into their family and socialize them so well. Your love, patience, and determination are well beyond the norm. We salute you for your perseverance in giving these kittens, who had little hope, a life that is abundant in happiness and love. Bravo!
Watch Bella and Max in their happy fur-ever home: