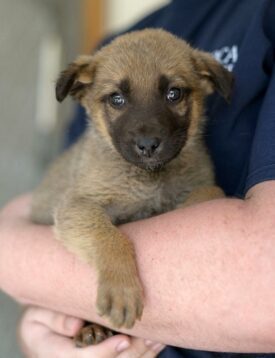 We don't know what circumstances led a previous owner to abandon their lovely three-year-old Labrador Retriever and her eight tiny pups. But we are grateful they were found and bought to the BC SPCA Shuswap Community Animal Centre.
On their intake on May 2, 2017, momma and her six-week-olds were quickly examined and then placed together in a loving foster home to grow strong and old enough to be neutered and spayed, vaccinated and placed in separate suitable homes.
Little Marley was one of the Labrador Retriever/German Shepherd mixes in the litter, and he was the smallest. But his personality was anything but small.
Marley charmed a family who quickly knew they'd found their right match. They took him home on June 9, 2017 and share their happy journey to date:
"Initially, I was looking for a small, non-shedding dog, but that was extremely hard to come by in the lower mainland. I saw a picture through the BC SPCA and fell in love with a German Shepherd mix that did not meet any of my criteria!
I went to the shelter in Salmon Arm and the woman who was arranging my adoption told me that she had another littermate available and he was smaller than the one I had picked from their photo. (Runt of the litter) Marley circled me and the other pups a few times before he came to me. He was shy but affectionate.
When I left the enclosure he was the only one that followed me along the fence. He sat, looked at me and cocked his head to the side. This was my new pup!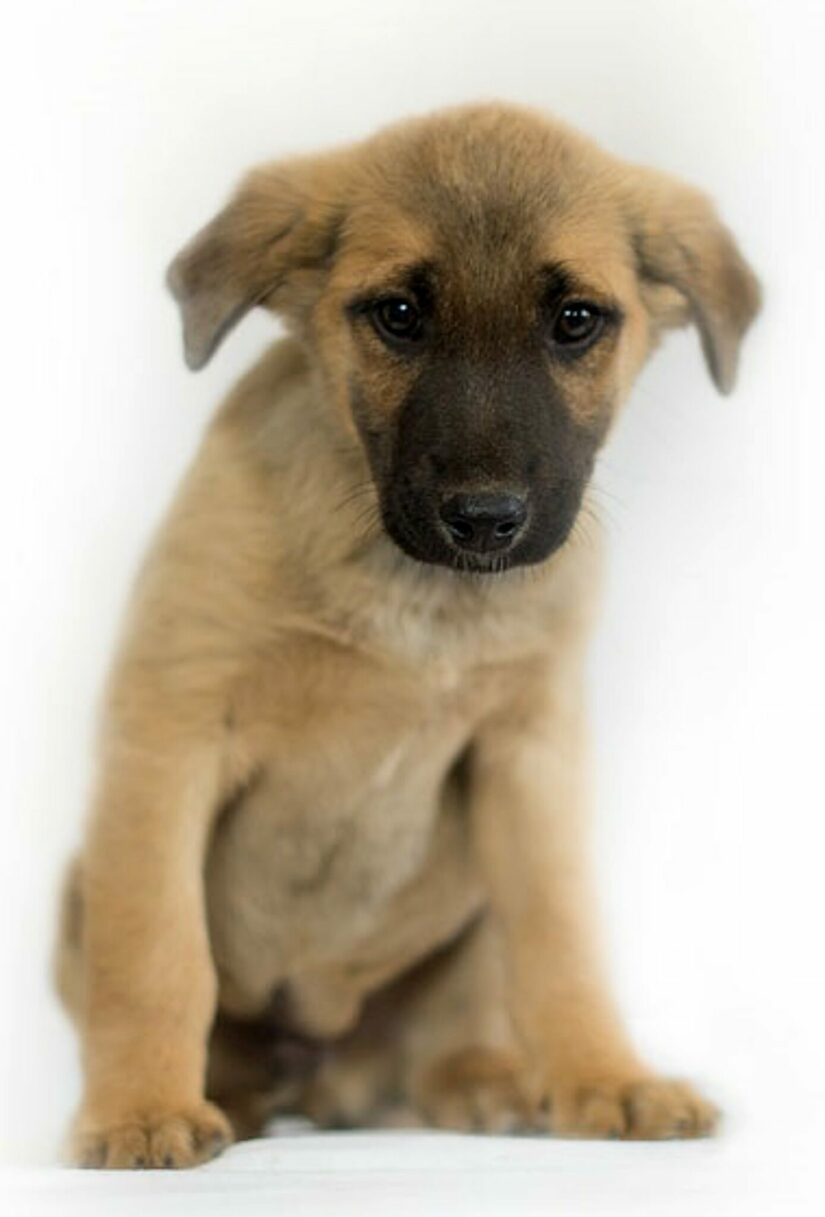 Marley quickly showed signs of fear to strangers, but bonded well with my husband and me immediately. We worked with different trainers and I read many different techniques of how to deal with a fearful dog.
There wasn't a lot of information about Marley when I adopted him other than the previous owner starved the mom and left her and her eight puppies outside in a climate that can be quite cold in the spring.
I pieced information together from his immunization and shelter records and came to realize that he most likely didn't have human interaction until he was rescued around six weeks of age. Early human interaction is crucial to their healthy, social development.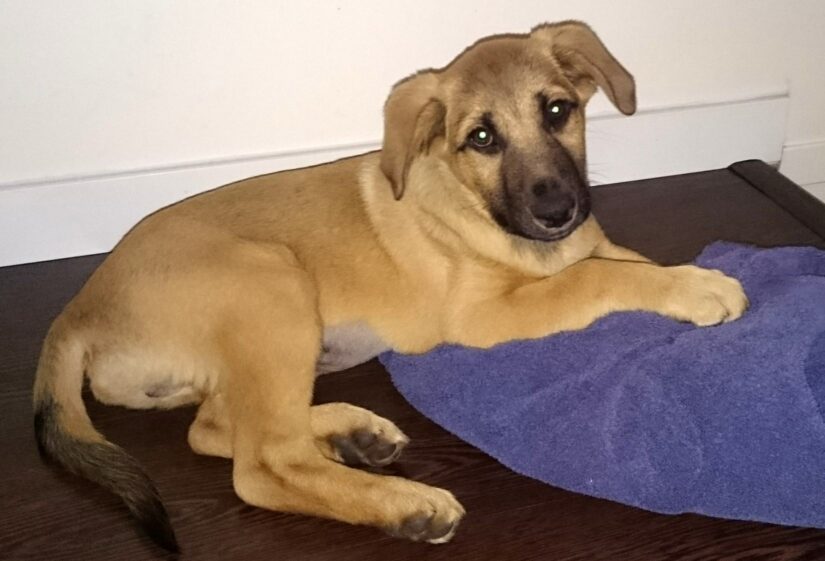 We have found ways to make new introductions less stressful for Marley and his humans, but it isn't easy. Now he is four, he warms up a little quicker and once he does, he is a friend for life!
Today Marley is healthy and happy and we follow his lead with new introductions. He will go to people on his terms so we educate new people with the no touch, no talk and no look rule. Sounds weird to some, but it works!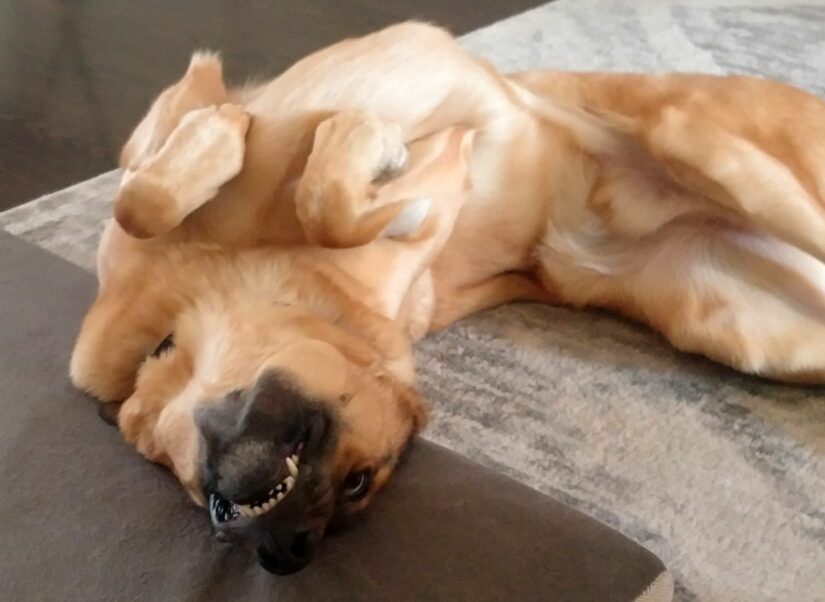 He is a funny guy (see upside down alligator photo) who can be super playful, an attention seeker and highly motivated by food. He's also quite bright when he wants to be and extremely sweet with his humans. He doesn't know many tricks because he gets so excited that treats might be involved that he reverts to the few that he already knows; it's quite funny!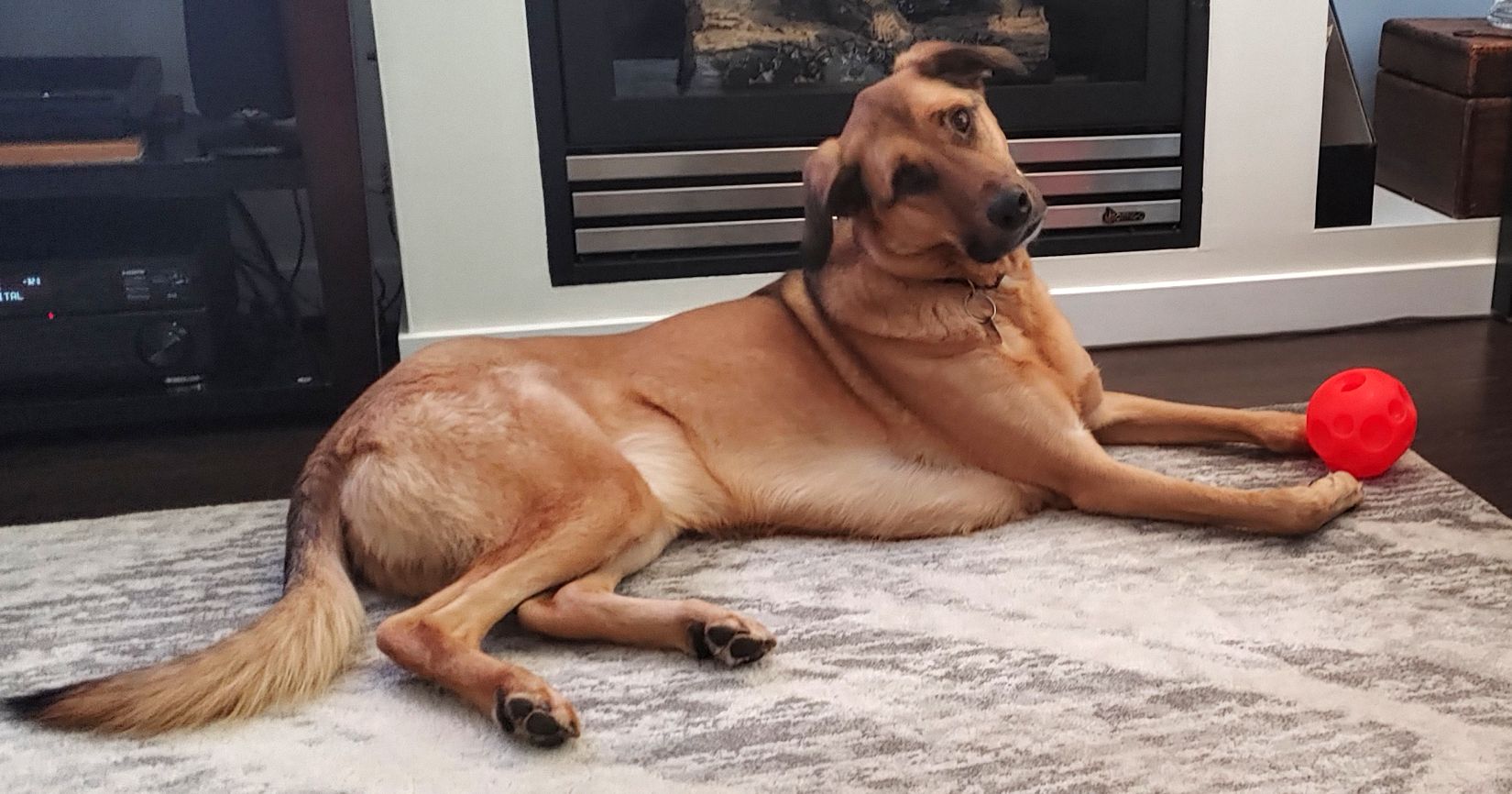 He brings a lot of laughter and love to our small pack and even though we face behavioural challenges on a daily basis, we can't imagine our life any other way."
It sounds like Marley landed exactly where he was meant to be. And yes, any dog lover can see the character in your boy.
May many happy, healthy years be ahead for entire pack. Thank you for making adoption your first option.
Have you adopted an animal from the BC SPCA and want to share your joy with others? Submit your adoption story!