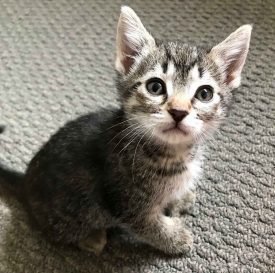 Little Luna almost became a statistic in the cat overpopulation problem in British Columbia. At only one year of age, her mom came in to the BC SPCA Kamloops Community Animal Centre with a group of 14 other strays. Luna was one of her litter of five born in the shelter in September of 2018.
Luna and her family went directly into one of our foster homes. Luna and a sibling showed signs of a neurological condition and so they stayed in foster until their diagnosis was confirmed as non-fatal.
Her neurological issue–and her extra toes–did not make Luna any less adorable. She was cuddly, friendly and playful, so would make a wonderful animal companion for the right match. Because of her special needs, it was extra important that Luna remain an indoor cat.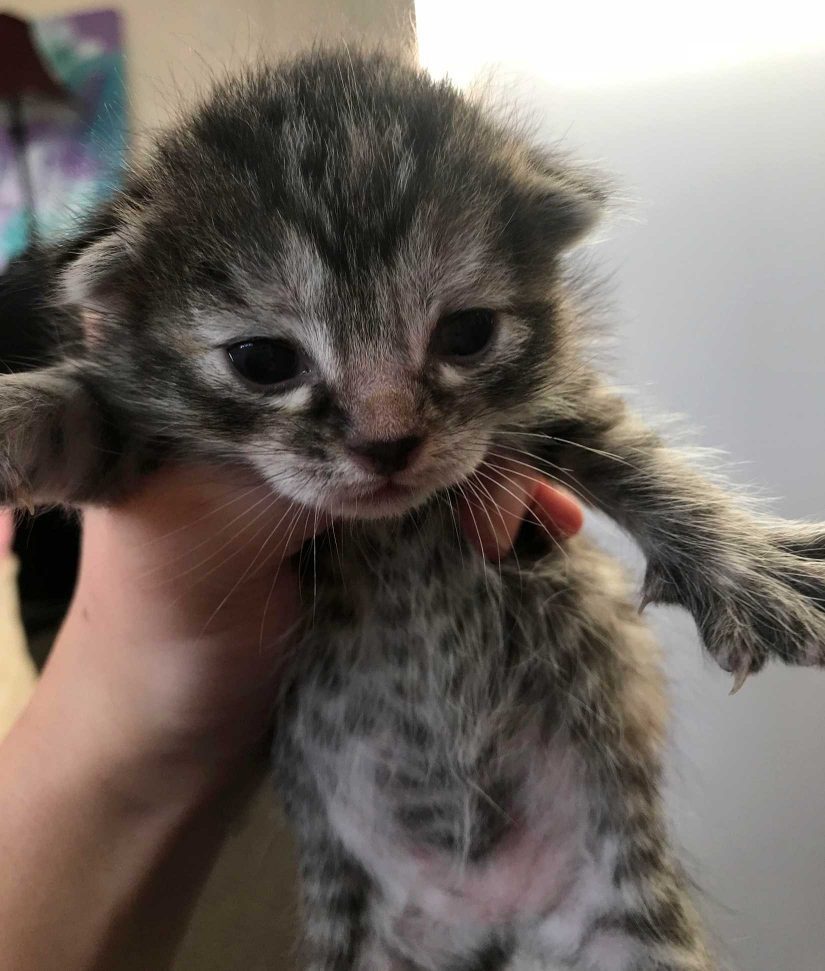 By December 17, 2018, Luna had found a wonderful forever home where she would be treasured for all her wonderful qualities. Read this letter from her family to find out how Luna is doing now:
"Luna is special in every sense of the word.
We adopted her as a kitten with mild to medium CH (cerebellar hypoplasia). We fell in love with her quirks and personality when we saw her at the BC SPCA Kamloops; she was obviously different.
CH affects her balance and although her condition will never go away, she has totally adapted to it. She cannot jump very high, but thanks to her extra toes, she's climbed up every surface she can get her claws into.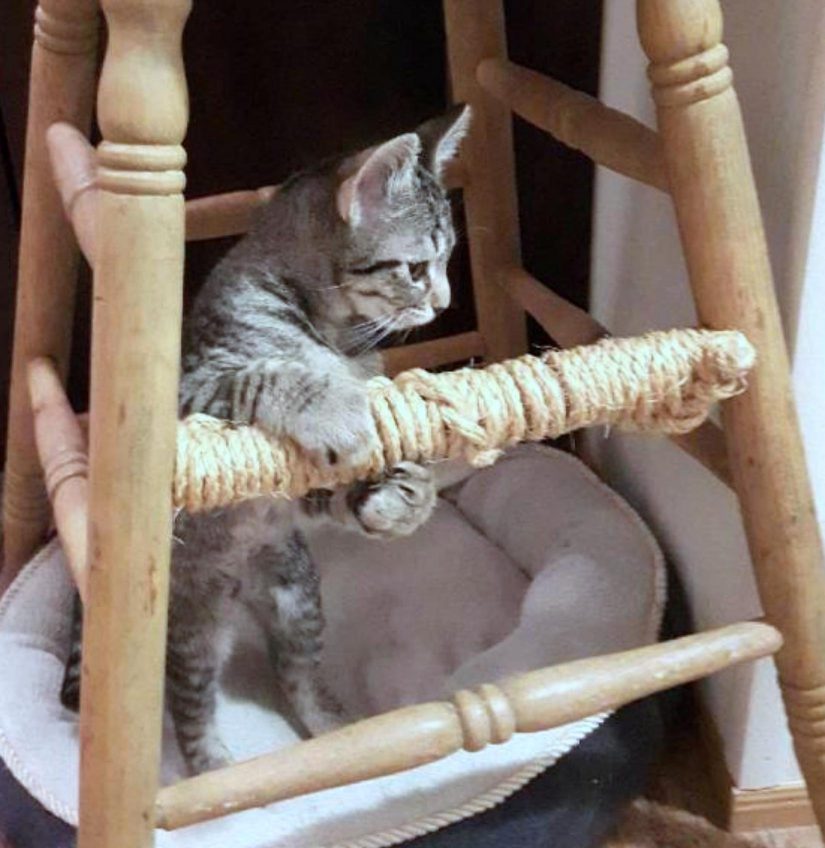 She was gifted with extra toes, however, the universe forgot to give her a full set of teeth. She developed some smaller than average molars which allow her to eat hard food; however, her canines never grew in.
She's become quite good at jumping. As a kitten, she would mostly have rejected take-offs and miss her landings but she's become a pro now!
She walks with the cutest 'trot' and has mastered her environment, considering her CH affects her balance and her ability to gauge distances. We encourage her in staying active and praise her accomplishments. Luna loves to talk, to play fetch and to go for short walks on her leash.
She has completely stolen our hearts with her docile yet playful nature. Luna has changed our lives for the best in every sense of the word, and we are so grateful to have her live her best life, with us!"
You found yourselves a very special kitty, and she found a very special home. Thank you for choosing to adopt, and for bringing out all the best in Luna. You clearly are giving her a rich and happy life.
Have you adopted an animal from the BC SPCA and want to share your joy with others? Submit your adoption story!