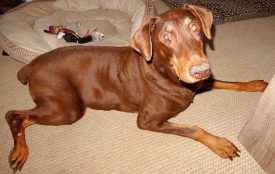 Sometimes when animals come into the care of the BC SPCA, details of their background are unknown. This was the case for Luka, a beautiful Doberman, who came into the care of the BC SPCA Kelowna Community Animal Centre in 2016.
On July 18, 2016, Luka found her perfect match in adopters who would treasure her as a family member. She left the animal centre that day and judging from this letter from her family, never had need to look back:
"We had to put our last Doberman to sleep after ten years, so a few months later when this lovely girl became available we jumped at the opportunity to give her a good home.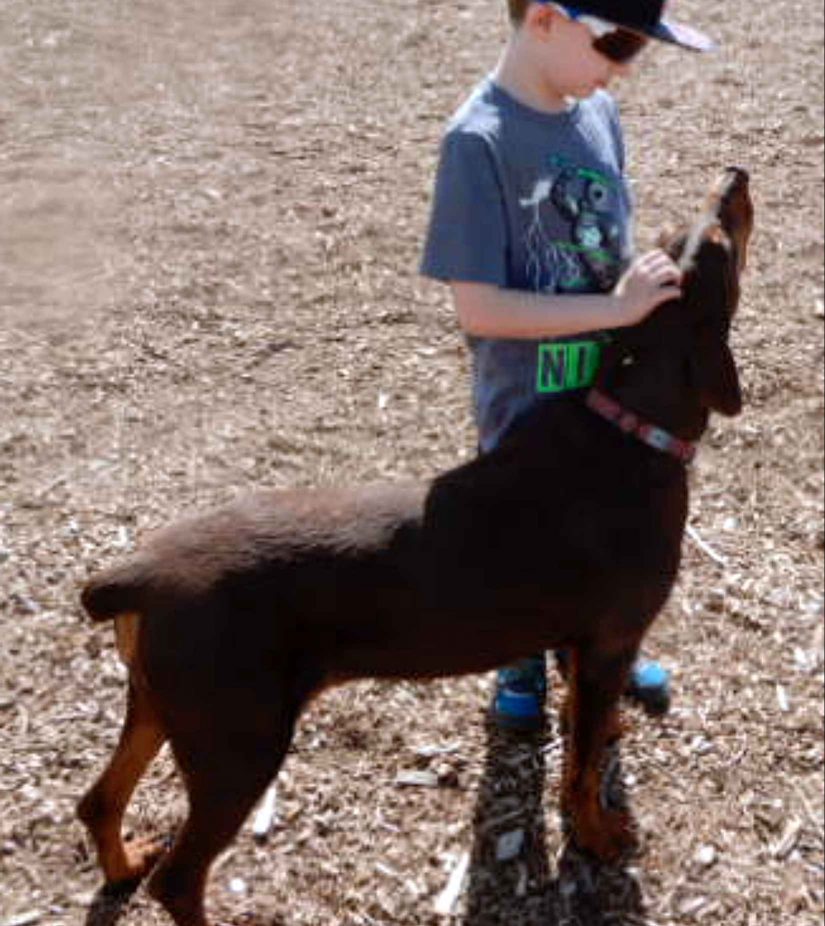 She was eight years old when we adopted her and we could see she was only used for breeding. When she arrived at our home she had never been on or perhaps seen stairs but quickly adapted to them. She was not leash trained but that did not stop us from taking her out on lovely walks here in West Kelowna.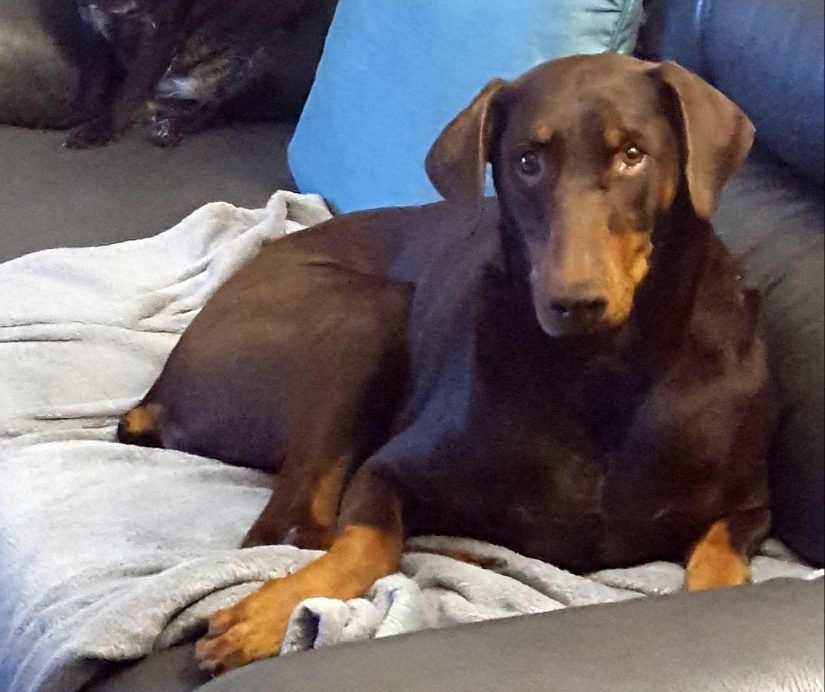 We had (her for a) couple of more years, but by then she could hardly walk so we knew it was time. Difficult, you bet, but we will always treasure the memories we all shared together."
There's something extra special about people who recognize the rewards of adopting a senior animal companion. Thank you for making adoption your first option and for giving Luka the chance to experience a loving home.

Have you adopted an animal from the BC SPCA and want to share your joy with others? Submit your adoption story!