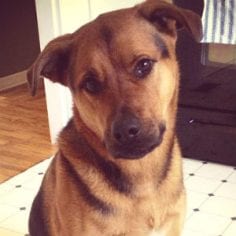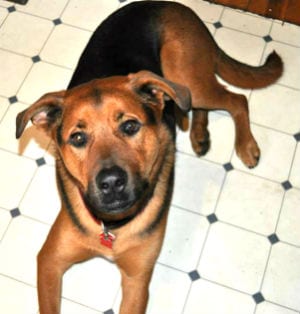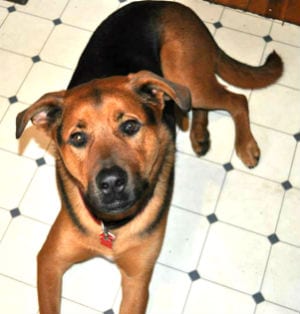 Lex, along with his mother and litter mates came into the care of the BC SPCA Nanaimo Branch in May 2009 under very unfortunate circumstances. This early deprivation was soon behind him as this young pup was adopted into a loving home where he still resides. His family has now kindly taken the time to send us an update:
In May of 2009 we heard the story of a young Rottweiler mother named "Lady" who had given birth to a litter of puppies in Nanaimo, British Columbia. When the BC SPCA found Lady she was tied to a tree in a backyard, neglected, and severely emaciated. Thanks to the BC SPCA, Lady and her seven puppies were rescued and nursed back to health.
When we heard the heartbreaking story of these puppies we knew they deserved to be with a loving family who could give them the life they deserved. We immediately contacted the BC SPCA and filled out the necessary forms, hoping to be able to meet the puppies. Within a few weeks they called to let us know we were able to meet the litter and we excitedly rushed up island to meet them.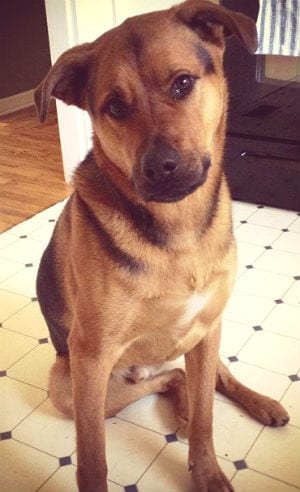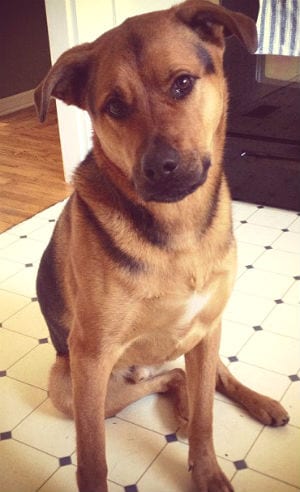 Once there, we instantly fell in love with Lex, he had the sweetest brown eyes and was so full of energy. We renamed him Cooper and introduced him to our older dog, Toby. They became the best of friends and were practically inseparable.
Given the challenging start to his life, Cooper did have some inevitable "quirks". He was, and still is, nervous of strangers, especially those in hoods and/or dark clothing, and is extremely protective of his food. When he was a puppy he would gobble-up his kibble as fast as he could to ensure no one would steal it from him. One day we came home to find that he had completely chewed through the bag of kibble – he had almost eaten the entire bag!
Aside from Cooper's quirks, he really is the most loving and affectionate dog – almost to a fault. He loves to give slobbery kisses, and would happily have his belly rubbed for hours. He loves to go to the beach, swim and chase sticks, and will still do absolutely anything for a cookie.
His favourite special treat is Sunday morning breakfast sausages and his "party trick" is that he knows how to sit on a chair at the dinner table – just like his Mom and Dad.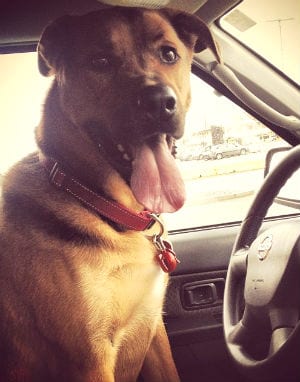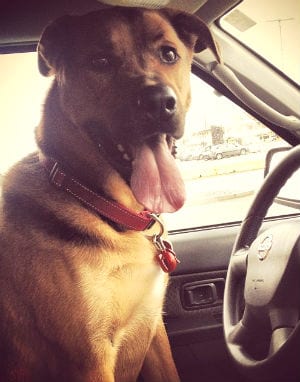 We are so thankful to the BC SPCA for all they have done, and continue to do, to protect animals and ensure they have the lives they deserve. For anyone thinking of adopting, we have had amazing experiences with all of the animals we have adopted, they are truly the most loving and grateful pets, who have undoubtedly become our best friends.
Thank you so much for this great update on Cooper. We are grateful that you chose to make adoption your first option and we wish you many more happy years together.