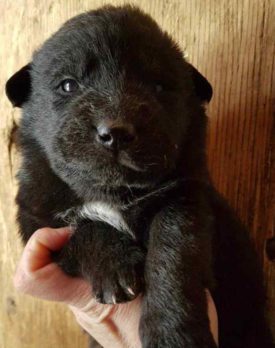 Christmas of 2017 brought a giant delivery of 11 puppies to one young stray momma dog in Bella Coola. This little teddy bear, Kali, a border collie cross, was one of them.
Luckily by the time the pups were born, momma was already safely in the hands of the BC SPCA Williams Lake & District Branch. Delivering and caring for those puppies in the wild could have been a real struggle.
Any momma would be overwhelmed with caring for so many offspring, so one amazing foster parent took her and all 11 of the newborn puppies into her home to make sure they all grew to the age when they could be spayed or neutered and sent to shelters for adoption.
And adopted they all were, including mom.
Little Kali stole the heart of one adopter, who took her to her new home on February 23, 2018.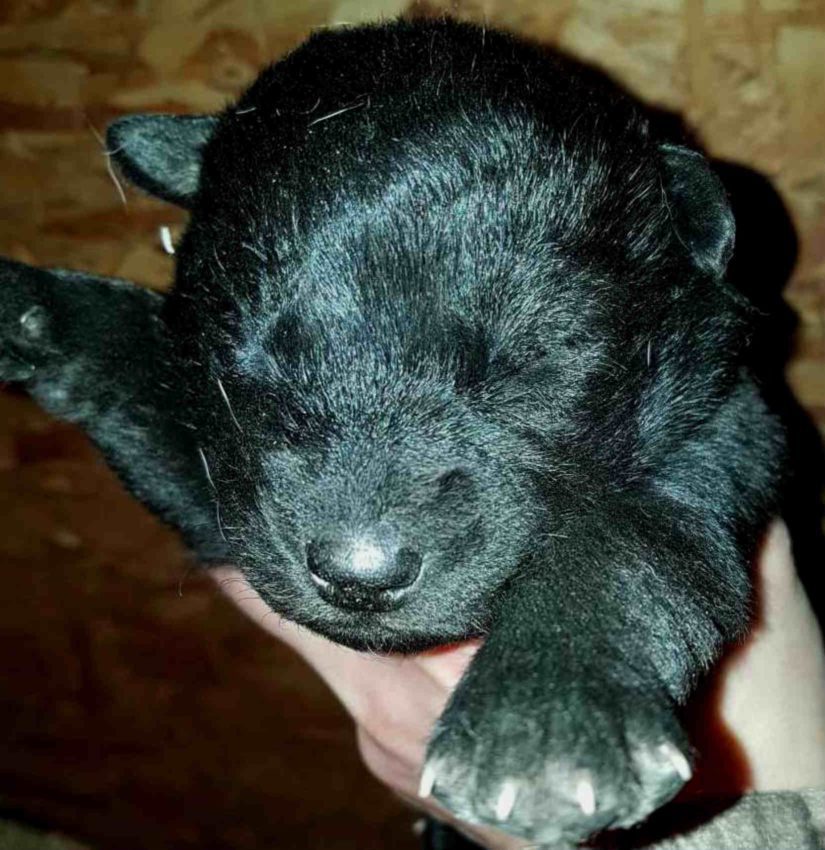 Settled in now for almost two years, here is an update on Kali from her family.
Kali was brought into the (BC SPCA satellite adoption centre) PetValu in 100 Mile House with a sibling for adoption.
They had a rough start with their momma but were ready to be loved. I went down to check them out and fell in love with her.
I held her for an hour and walked around the store, submitted my application and said a heart tugging "see ya later."
We got our call and drove to William's Lake to pick her up. My husband fell in love, too.
Kali has grown into a beautiful, smart, happy family dog and has gone on many trips and adventures and we are all so excited to share many more over the years.
Kali has many dog and cat friends and loves her love and attention. She had a skull puncture when we got her and she has healed up well.
Our silly girl hops through the snow like a dolphin, runs so fast she trips over her feet getting a ball and swims like a pro! She makes us all laugh and enjoy spending time together that much more.
Thank you, BC SPCA, for our girl.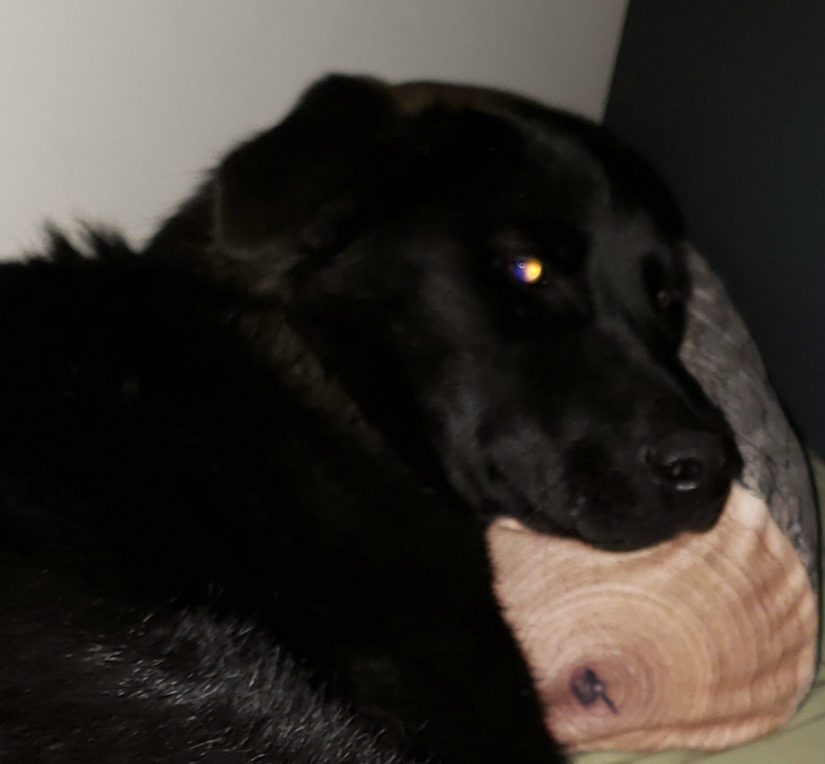 Kali looks to be settled in nicely in her forever home. When we think about what her life might have been like in the wild, we are very grateful you have provided her with a happy new beginning.
Thank you so much for making the decision to adopt. We wish you many more years of love and laughter.
Have you adopted an animal from the BC SPCA and want to share your joy with others? Submit your adoption story!