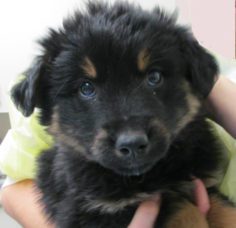 On November 2, 2013, a stray female German shepherd border collie cross showed up at the BC SPCA North Cariboo District Branch, with her four three-month-old puppies in tow.
Little Justyna was one of those puppies.
All of the dogs, including momma, were spayed or neutered, vaccinated, and prepared for transfer by the Drive for Lives animal transfer program to a shelter with more exposure to potential adopters. All quickly found good homes.
Through a twist of fate, Justyna ended up with a forever guardian who had fallen in love with her photo at first glance. Almost six years after her adoption on December 3, 2013, here is the story of Justyna's progress, submitted by her best human buddy.
It all started with a case of mistaken identity.
I was checking the BC SPCA's adoption page daily, waiting for just the right dog to become available within a day's road trip from Kamloops. Well, just my luck, the perfect dog appears at the BC SPCA North Cariboo District Branch in Prince George.
Okay, not a day's trip from Kamloops, but worth an inquiry. Upon contacting the shelter, I learned the whole litter of pups was being transferred to the BC SCPA Quesnel & District Branch, a more reasonable distance.
Upon further inquiry, I discovered that the specific sibling from the litter that I wanted was adopted in Prince George. "Oh well," I thought, "they're all adorable."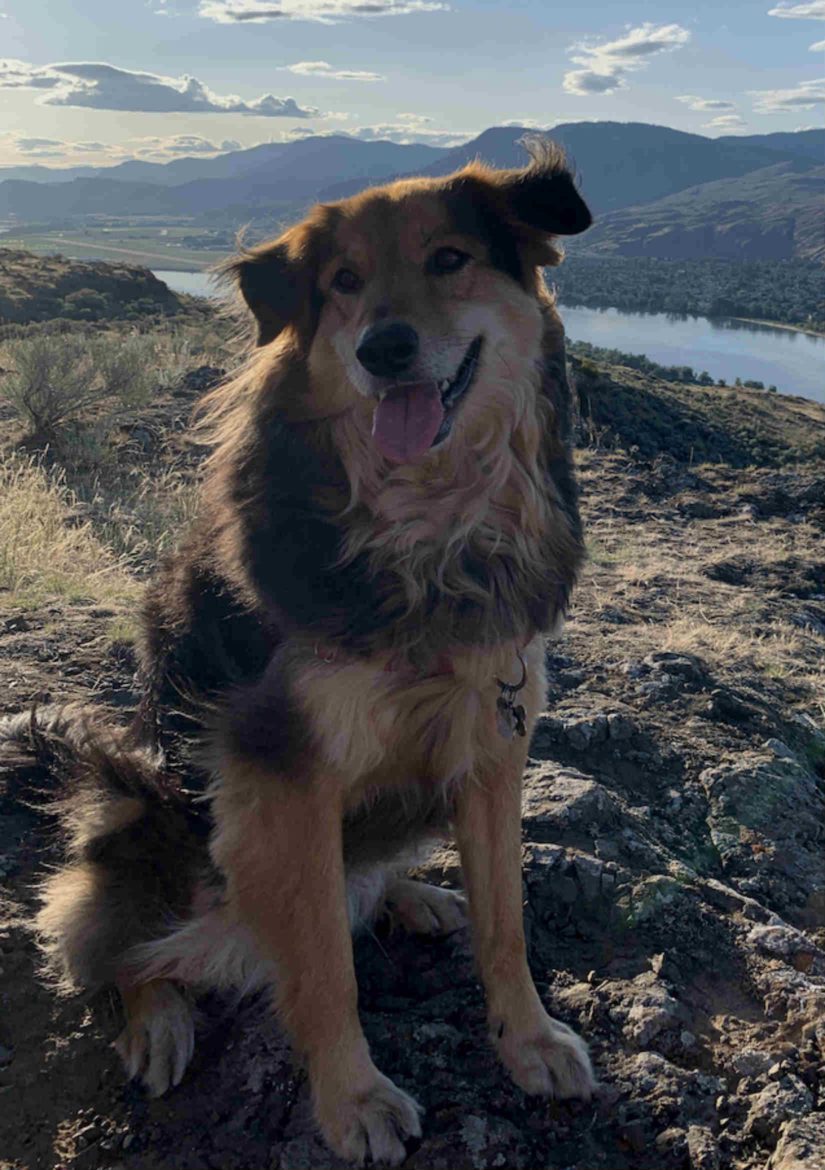 So I drove 400 km to Quesnel to get my future hiking buddy. After a brief conversation with the ladies at the front desk, they went to the back to bring out my second choice puppy to show me.
It was her! It was the puppy I originally wanted. I held her and would not let go. I filled out the papers and took her for a walk before getting her in her travel crate for the long drive home.
We listened to Bob Marley the entire trip. I remember it like it was yesterday.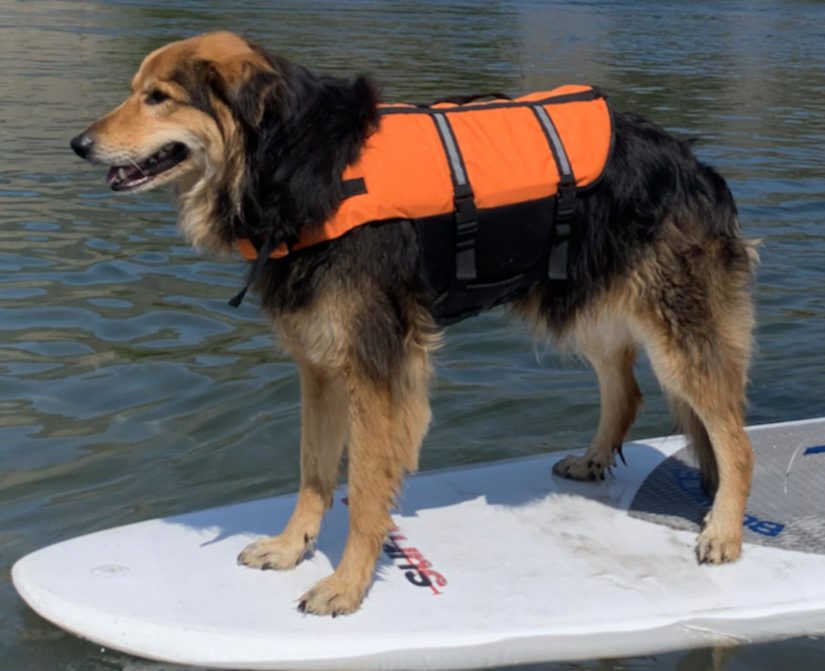 A couple of days later, I received a phone call from the BC SPCA Quesnel & District Branch, asking me if I could confirm Justyna's tattoo number. I was so nervous. My first thought was, "They wouldn't take her away from me, would they?"
Turns out there was a mistake made in the paperwork when the litter of puppies was transferred from Prince George. This particular puppy was not supposed to go to Quesnel. That mistake brought Justyna into my life.
Justyna is now six years old (2019). She is perfect. I am introverted; Justyna is far from it.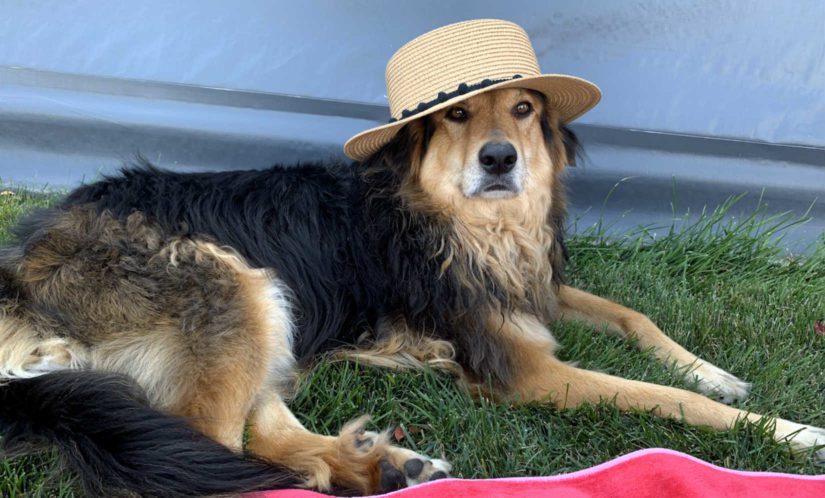 She has more human friends than I do. All of my neighbours greet her by name. All I get is a generic "hi." I don't think people even know my name.
Justyna is a little nervous and shy around older men, but if she sees a lady at any distance (especially a lady with grey hair) she will charge and will deliver a full dose of love, affection and excitement.
And children? She just adores them. Seriously. My three nieces and nephew are absolutely her best friends. When they visit, they all sleep on the floor with Justyna as one big pile of snuggles.
Justyna has exceeded expectations as a hiking buddy. She has her own instagram account @justyna_dog, she is the official hiking buddy of @hikekamloops and she is frequently featured in hiking posts by @tourismkamloops.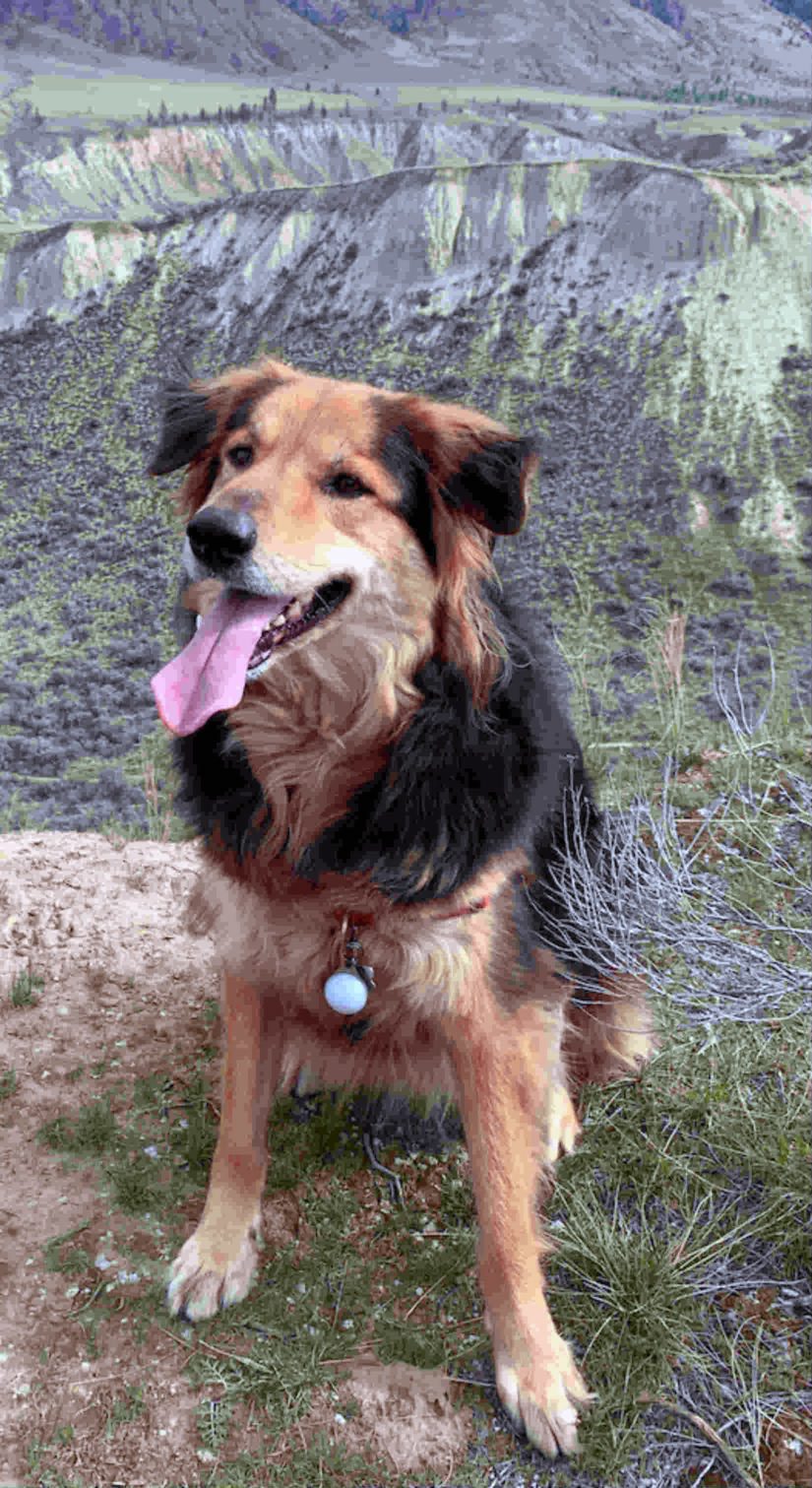 Adopting Justyna has changed my life. She gives me reason and motivation to be more active.
She is so emotionally generous. She so clearly demonstrates love and empathy.
She is my personal therapy dog and best friend. There are no downsides.
What a well-rounded personality Justyna has. From the potentially dangerous life of a stray, she has landed herself a starring role as a celebrity hiker and cherished friend.
Thank you for choosing to adopt. Many more happy, healthy hiking years to you both.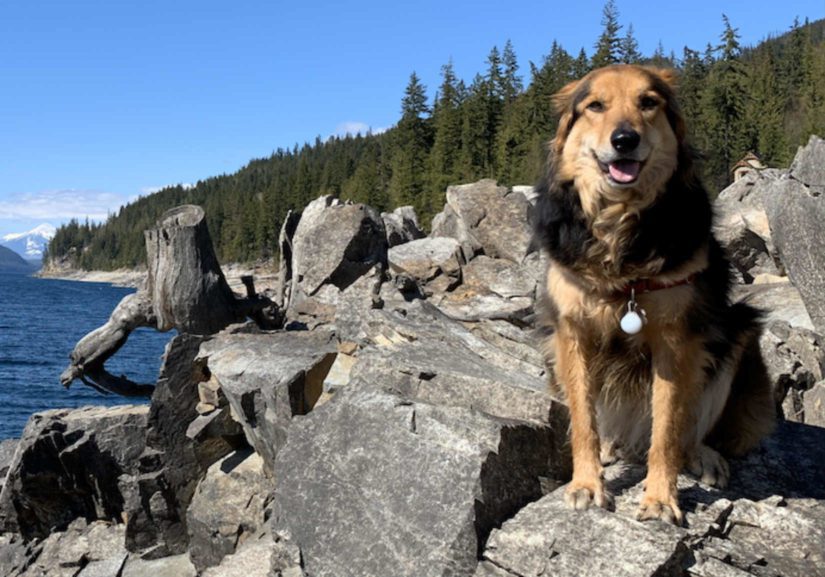 Have you adopted an animal from the BC SPCA and want to share your joy with others? Submit your adoption story!