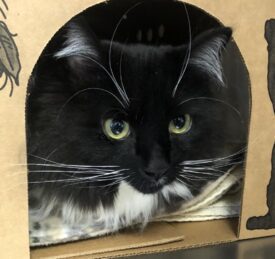 Handsome Jordie was surrendered by his previous owner, when he couldn't continue caring for him. Shortly after coming to the BC SPCA Nanaimo Community Animal Centre on March 10, 2021, he went into foster care while he recovered from a medical procedure.
On March 28, with a clean bill of health, he became the soul mate of a new guardian. Here is the story of Jordie's first few months in his new forever home:
This is my first time owning a cat as a companion. I have been a dog momma since I can remember.
When I received a call for Jordie, that was the most exciting day for me. I took Jordie home, and he just knew that he would be loved unconditionally.
Jordie was comfortable with my house right away. He accepted how I arranged his area (where to eat and bury his business).
Most importantly, he is such a big cuddle guy! He right away trusted me, opened up to me and accepted my love/hugs/pets on the first touch.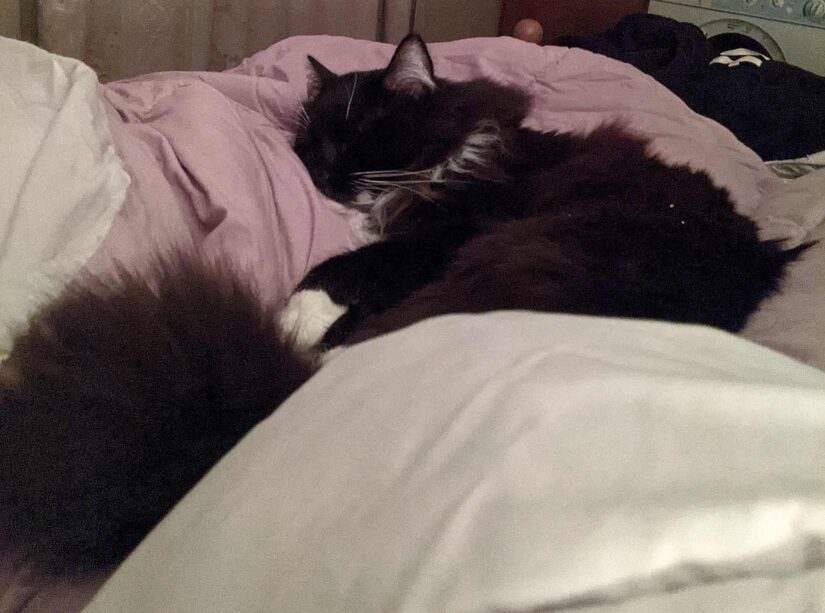 I lost my buddy, my partner, my travel soul mate last September. He was a Shih Tzu and we were inseparable for 16 years. I have been taking Jordie everywhere I go and so far he enjoys sitting in the front seat of my car.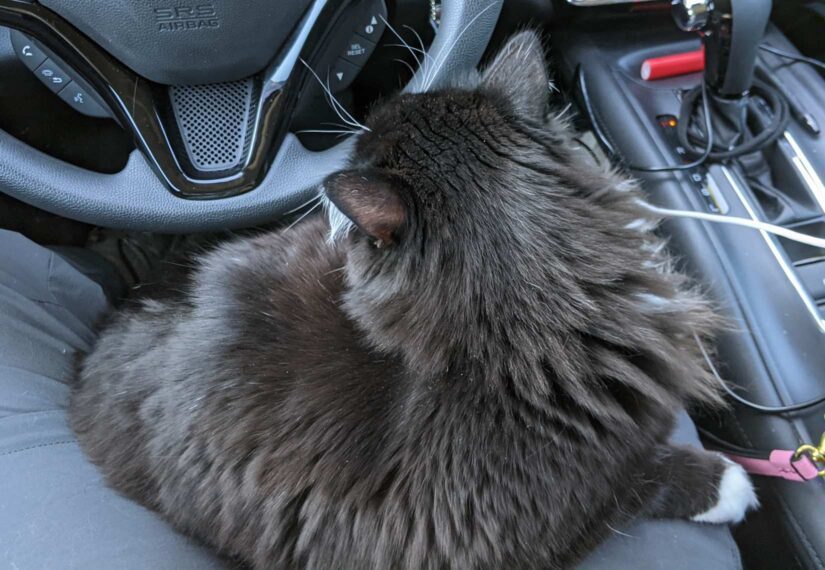 Thank you, BC SPCA, for matching Jordie to me. You have found me a buddy, and my new travelling companion.
Jordie sends his love and gratitude for all the care he received before I came along.
Love,
Nadiya & Jordie White-Paw Cross
What a happy new beginning for Jordie! Thank you so much for choosing to adopt and giving him such a special place in your heart and home. Jordie is sure to make that choice a rewarding one, for many years to come.
Have you adopted an animal from the BC SPCA and want to share your joy with others? Submit your adoption story!