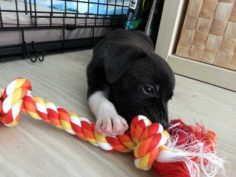 When you wait for the right canine companion to come along, sometimes all it takes is one video to know a pup is meant to be yours.
Luckily for Jax, Alberta had her eye on a Facebook live video posted by the BC SPCA Vancouver Branch in July 2018.
Immediately, Alberta found Jax irresistible from the moment she laid eyes on her little white paws poking out beneath some furniture in the video. Within the next 24 hours, Alberta was at the shelter with an application in hand.
It has now been a year since Alberta adopted Jax, and she is undeniably in love:
Exactly one year ago today, I adopted Jax from the BC SPCA Vancouver Branch. I had wanted a dog my entire life and I was finally ready.
I had signed up for email alerts from the BC SPCA, but I first saw Jax and her siblings in a Facebook live video the night before the puppies were available for adoption. She was one of eight puppies who had been flown in from Haida Gwaii. Jax was the one with the white paws hiding under the cot.
I was at the shelter with my completed application form at 12:05pm the next day.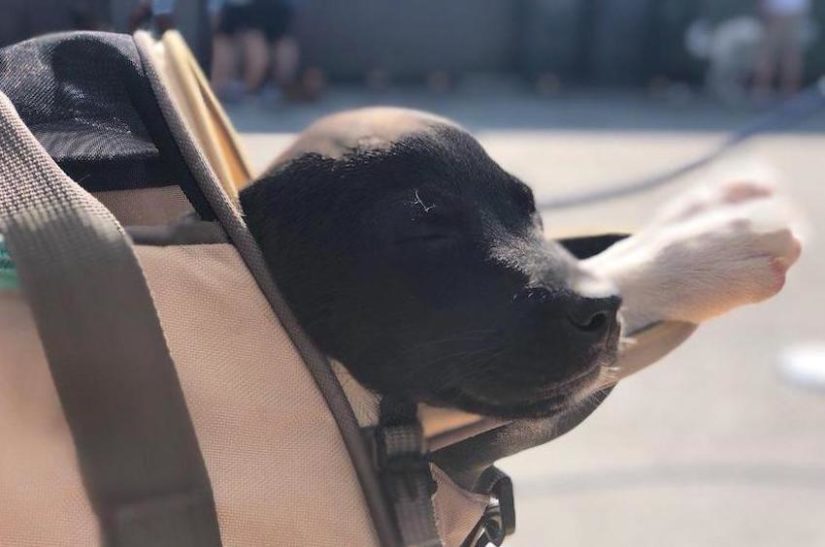 Jax is an extremely social dog. She wants to greet and be petted by every single human we pass on our walks. She especially loves children. She even has some cat friends in the neighbourhood. Jax loves playing with other dogs, but she has always preferred attention from humans.
As a psychologist who studies human-animal interactions, I knew about the social facilitation effects of dogs, but I still find it remarkable how many more interactions I have with humans when Jax is with me.
When she was a puppy, several of the people she met actually cried because of how cute she was. Jax has come to work with me a few times and has met some of my students. One day she might be a therapy dog.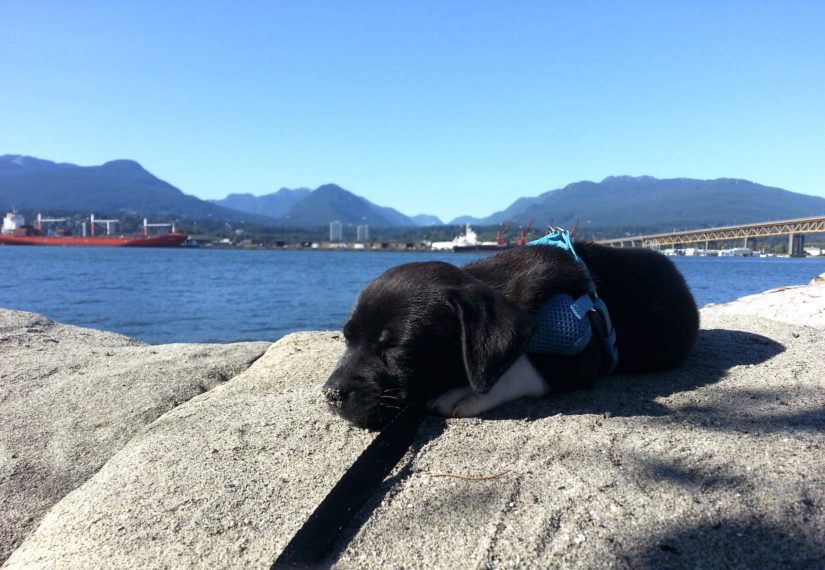 We have already had many adventures in our first year. Jax loves to be outside. We went on our first camping trip when she was about three months old and she slept even better in the tent than she did at home.
We've been on many short road trips, most often to Squamish and the Sunshine Coast. She's been on the ferry a few times and has even gone sailing.
Now that she is fully grown, I look forward to taking her on some bigger outdoor adventures.
Thank you, Alberta, for choosing adoption as your first option. Jax is so fortunate to have a guardian who takes her on so many journeys and makes her life so full. We know that in return Jax has filled your life with endless love and we wish you many more happy years of adventure to come.
Have you adopted an animal from the BC SPCA and want to share your joy with others? Submit your adoption story!