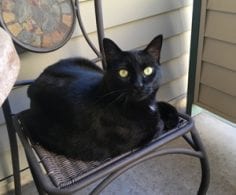 Jack originally came to the BC SPCA as a stray and was quickly adopted into a lively new home with children and cats. Although Jack got on fantastically with the children in his new family, he did not warm up as quickly to the other cats in his new home.
Over the next two years, the enmity between Jack and the other family cats became too much for his guardian and the family decided they could no longer keep Jack. Jack was surrendered into our care for the second time at the BC SPCA Maple Ridge Branch in May, 2015.
Although Jack did show signs of anxiety from all the changes in his life, when staying with us at the branch Jack earned the nickname Lover Boy when we learned how extremely affectionate he is with people. He loves nothing more than to bask in human attention and affection all day long. We knew Jack would make a great family cat, but he would need a home where he could de-stress and there would be no competition for attention with other cats.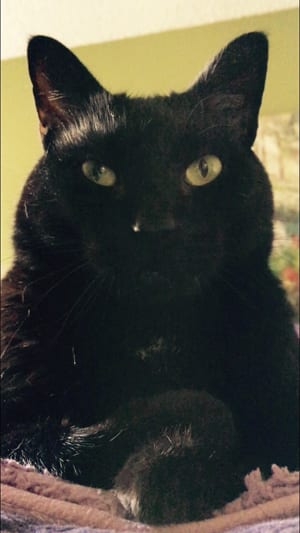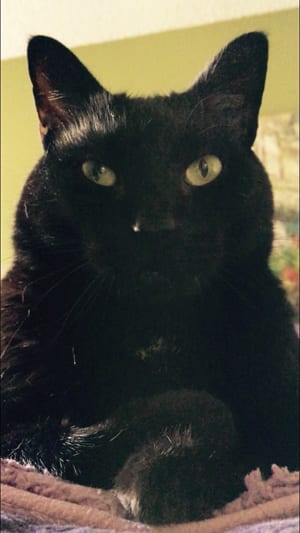 Jack didn't have to wait long before he was adopted by his new guardian into a great forever home. Jack has been living with his new family for over a year and they have now shared this update with us of how everyone is settling in together:
Jack stole our hearts with his affection, muscular panther-like appearance and tiny meow. We were told that he had lived a chaotic life and was stressed being at the shelter again. He was a stray who was adopted and then returned. This stress was visible as Jack had large bald patches on his back from plucking.
I too felt out of sorts at the time as we had recently said goodbye to our cat of 19 years. I hadn't anticipated finding love that day and thought I just wanted to visit with the cats. It became very clear upon meeting Jack that we needed him in our lives, which is why we made the decision to bring him home.
When Jack came home with us we had hoped his anxiety would dissipate but after nearly year it hadn't much. We recently made the decision to try prescription medication. We are so glad that we made this choice as Jack is a much happier boy. He is now relaxed and content, loves to play, hunt his feather toys, chirp at birds and cuddle us at night. He has learned to sit, plays fetch and his fur is growing in now! Our diamond in the rough is such a love and we are lucky to have this magnificent house panther in our lives.
It's fantastic to hear that Jack is doing so well and thriving in his new environment. Thank you for making adoption your first choice and giving Jack another chance at living a full life as loved family cat.