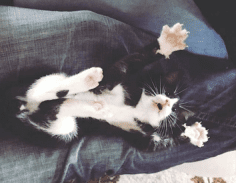 Patience can feel like a true test when waiting for just the right furry family member to come along.
Through months of waiting, Tanis and her family persisted in adopting the only kitten that felt like the perfect fit.
Finally, in November 2018, Howard was introduced to them through an email from the BC SPCA Maple Ridge Branch, and Tanis immediately felt that special connection.
Only a month after adopting Howard, Tanis has shared an update:
For a while now we have wanted to adopt a kitten so I signed up to receive the BC SPCA email notifications. However, nothing felt right.
I wanted an orange cat, my partner wanted a grey, and so we thought a tuxedo would be a good compromise. Yet in the daily emails we just weren't seeing any that felt right. Then, after a period of time of not receiving any emails, I received a notification with just one kitten.
The kitten was nine weeks old, tuxedo, named Howard. Our plan all along was to name our kitten Howard, so we knew it was meant to be. Later that night he was no longer on the BC SPCA website. Sadly, we figured he had already been adopted.
Three days later we happened to be in Maple Ridge so decided to pop in, just to look. Well, there was Howard! He and his siblings were taken off the website due to a suspected health issue, but it was no longer of worry, so he was able to come home with us that day.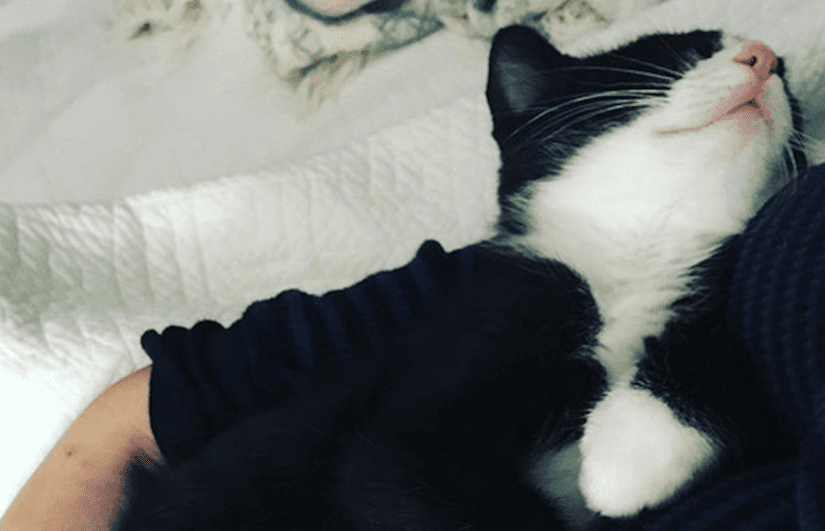 The minute I picked him up I started crying. I knew Howard would be the perfect fit for our family. All of our children absolutely love him.
Howard has brought so much joy and love into our home. We couldn't have asked for a more perfect new family addition.
Thank you to you and your family, Tanis, for choosing to adopt Howard into your family. The bond you all have with him already proves that he really was meant to be a part of your lives. We can see that Howard will experience many years of love to come.
Have you adopted an animal from the BC SPCA and want to share your joy with others? Submit your adoption story!