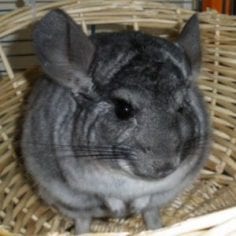 Hop & Peanut were a bonded pair of chinchillas who came to into the care of the BC SPCA when they were surrendered by their previous owner, who could not care for them any longer due to having too many animals.
They were transferred to the BC SPCA Port Coquitlam Education & Adoption Centre through the Drive for Lives Program, and they spent a whole two years in our care before they found their forever home. Their new guardian sent us a photo of them and this update: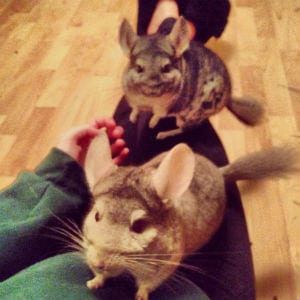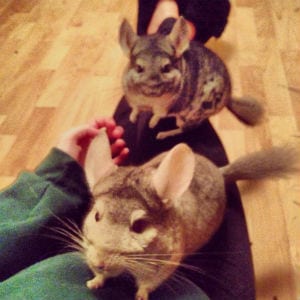 Update on Hop & Peanut:
Both are doing very well! Hop still bites his fur sometimes, but it's getting much better. Neither are still very keen on being held, but they love climbing all over you! They understand when I say "Time to go home!"  and they hop back into their cage because they know they're going to get a little treat 🙂 They've been moved into their own room and are getting a brand new, two story cage today (spoiled).
So much love for these little munchkins. 
We know that chinchillas require quite specialized care, so we are so happy that their new guardian rose to the challenge and is now providing them with such an amazing home. Our Volunteer Coordinator remembers working with them when he first started volunteering at our Centre, and he's thrilled that they are loving their new home. Thank you a million times over to Hop & Peanut's new guardian for choosing to adopt through the BC SPCA and giving these critters a second chance. We wish you many more happy years to come.