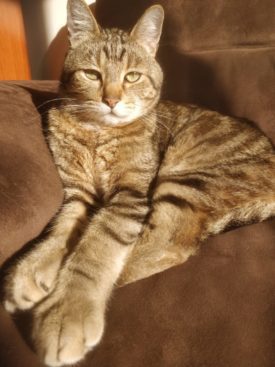 As sensitive creatures, it can take some time and patience for cats to come out of their shell.
Harvey was no exception. Having been a stray more than once in his life, it seems natural that Harvey was unsure of his future when he ended up at the BC SPCA Vancouver Branch in February 2019.
However, when Annelise came along, she knew she could give Harvey the loving forever home he needed.
A year later, Annelise has written to us to share an update on her life with Harvey:
I adopted Harvey when he was known as Spiderman—I really couldn't handle the thought of calling him Spidey! At first, Harvey was a very shy, scared cat.
Harvey's history is unclear, but he was very skittish. It has taken a lot of patience and time to see him flourish into the chatty, playful, loving cat he is now. After months of running under the bed at any small noise, he now only runs away from big noises and strange people.
Now, Harvey is quick to curl up with me when I go to bed and he rarely stops purring when I'm home. He loves to watch the birds fly by from the windowsill and he loves a good game of chasing string.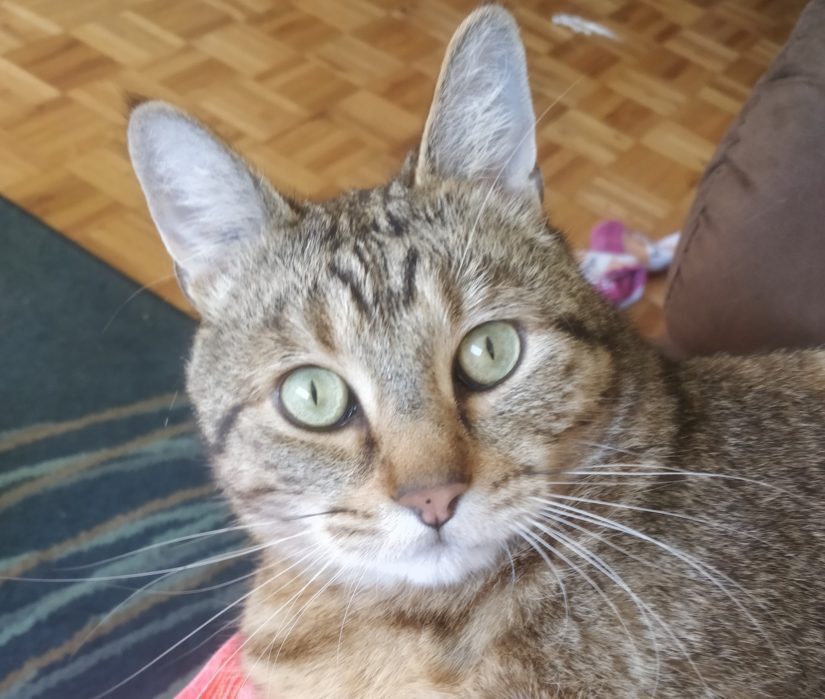 I adopted Harvey fairly soon after moving into a new apartment where I was living alone for the first time in a long time. Before adopting Harvey, my apartment didn't quite feel like home yet.
Harvey has made all the difference in my life, making my favourite part of the day when I go home to find him stretching (always just waking up from a nap) and meowing a warm (and loud), "Welcome home."
Thank you, Annelise, for adopting Harvey. We couldn't be happier for you both that you each now have a devoted companion. Thank you for welcoming Harvey into your life and sharing your home with him. We know he will be forever grateful.
Have you adopted an animal from the BC SPCA and want to share your joy with others? Submit your adoption story!