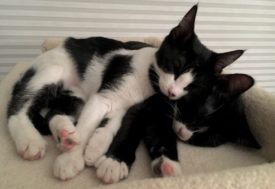 You might not guess it, but these two little munchkins are not biological siblings. Harvey (on the bottom) and Sadie (on top) arrived at the BC SPCA Vernon & District Branch within a month of each other.
Little Harvey and his mom and four siblings arrived on September 21, 2019. The family went directly into foster care because the kittens were only five weeks old and still needed their mom.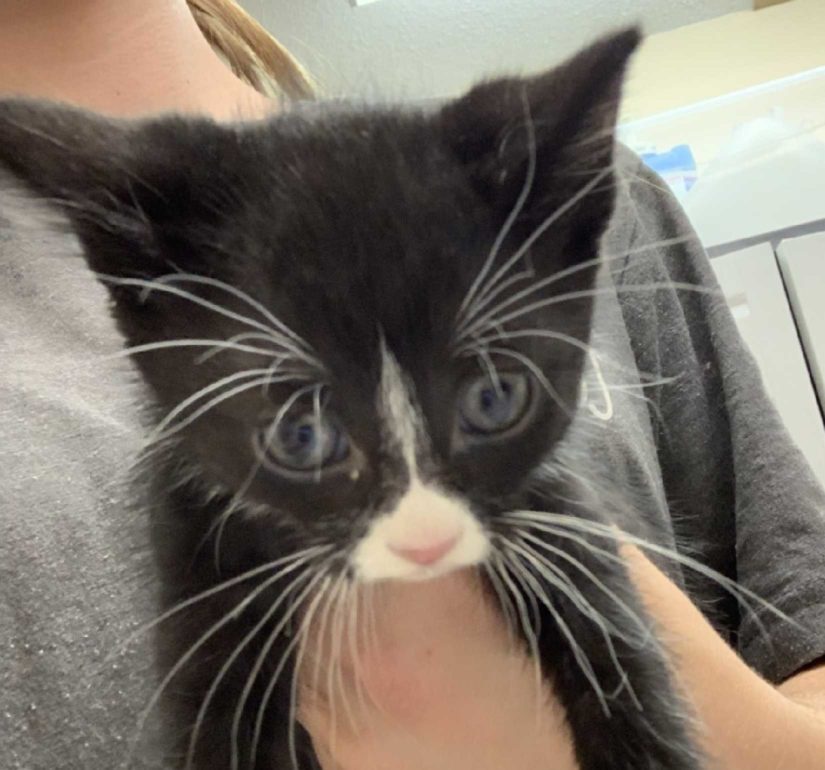 On October 16, Sadie and her one sibling and mom arrived. At eight weeks old the kittens were old enough to be spayed and adopted, but they needed extra time with our welfare volunteers before they were socialized enough to feel comfortable going to new homes.
It was fortunate that these litters were brought into our care before they could continue to add to the cat population problem in B.C. Both mammas and babies were spayed or neutered and quickly adopted into good homes.
Often times, people will take home two kittens from the same litter. But as you'll read  in this update from the forever family of Harvey and Sadie, alternative pairings can work out very well indeed.
My wife and I went to the BC SPCA Vernon & District Branch on November 16, 2019 because we saw a kitten, Harvey, on the internet. He looked so cute and happy.
We drove from Kelowna to Vernon and loved him at first sight. We were so happy to be able to take him home right away and give him his forever home.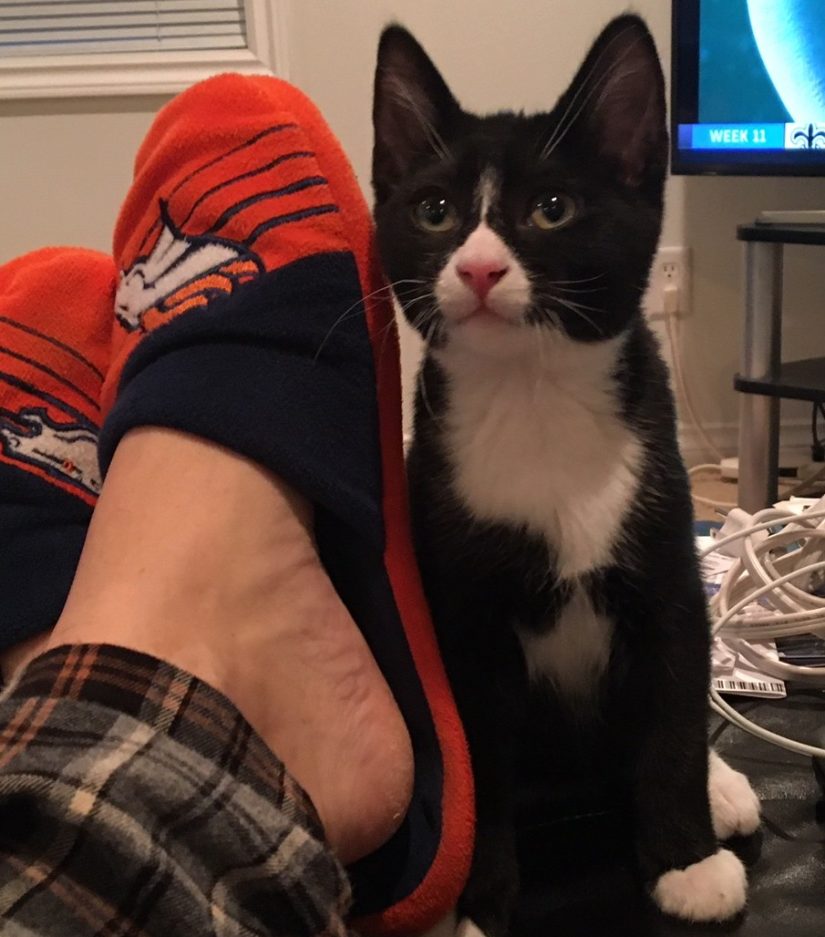 We have had cats in the past and believe that they should be adopted in pairs so that they have company for one another.
Before we left, we visited with another cat,  Sadie. She was feral and skittish and hid from being touched. She looked so cute, and we knew she would be coming home with us, too. She needed to be spayed so we had to come back a few days later to get her.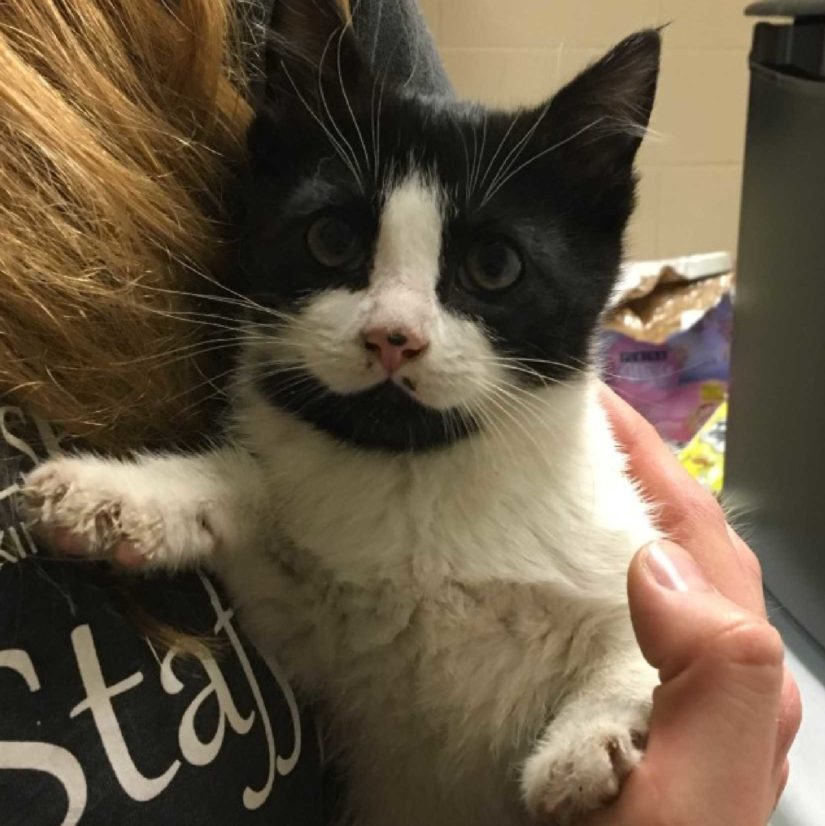 Harv settled in right away in his new home, finding spots to play, nap, sleep and race around. We could not love him more and he has added so much love to our house. We have taken him to the vet and he is in great health.
The day after her spay, we brought Sadie home, where Harvey was waiting for his new buddy. Sadie was terrified in her new surroundings and took a few weeks to get comfortable around us.
My wife spent days with her, letting her be near her so that she would not be afraid of us and she slowly came around. Harv thought the best way for Sadie to get comfortable would be to play wrestle with her.
In no time, the two of them were exploring the house, getting into mischief and taking naps together (or on top of each other).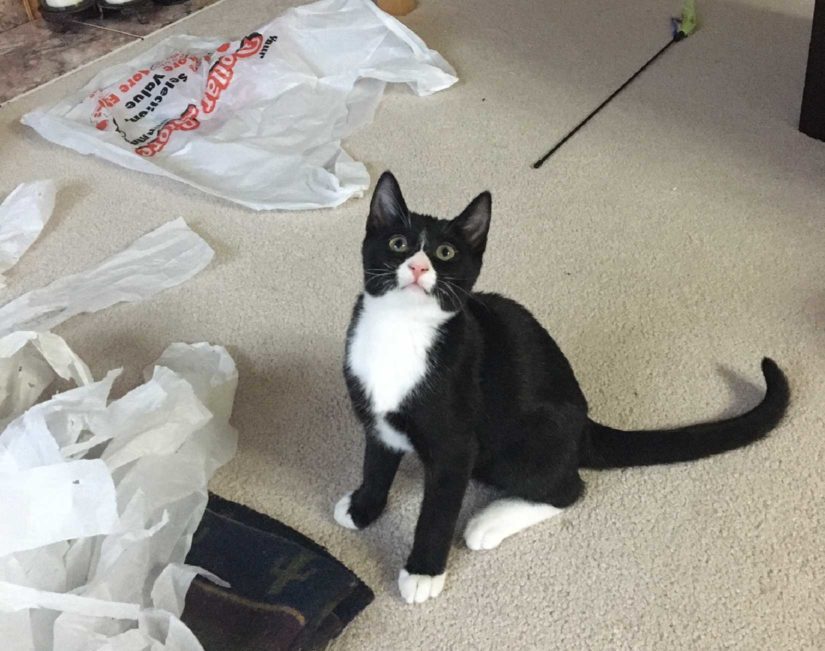 Sadie would not be the loving, happy cat she is now without all the time, patience ad love that my wife spent with her since she has been in our home. She and Harvey are buddies and panic when they cannot find each other in the house.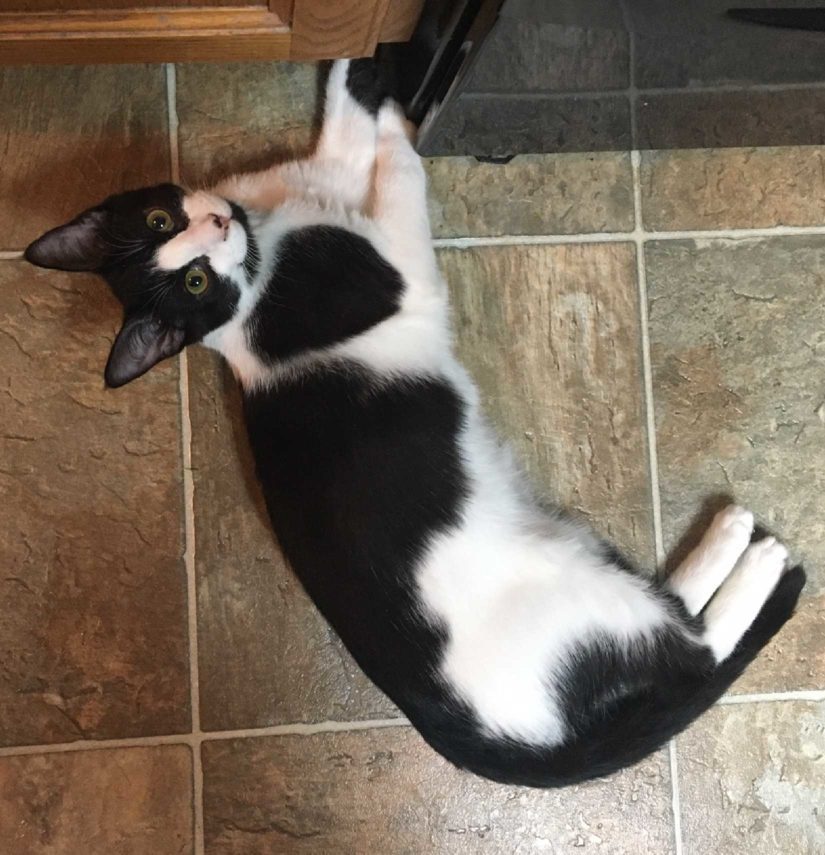 Sadie purrs when we walk up to her and flops on her back to be petted. She has also gained three pounds in the first two months with us. She is healthy and happy.
We look forward to seeing Harv and Sadie when we get up in the mornings, when we come home from work and just relaxing as a family in the same room. They are the perfect pets for us and we are looking forward to a long life with them.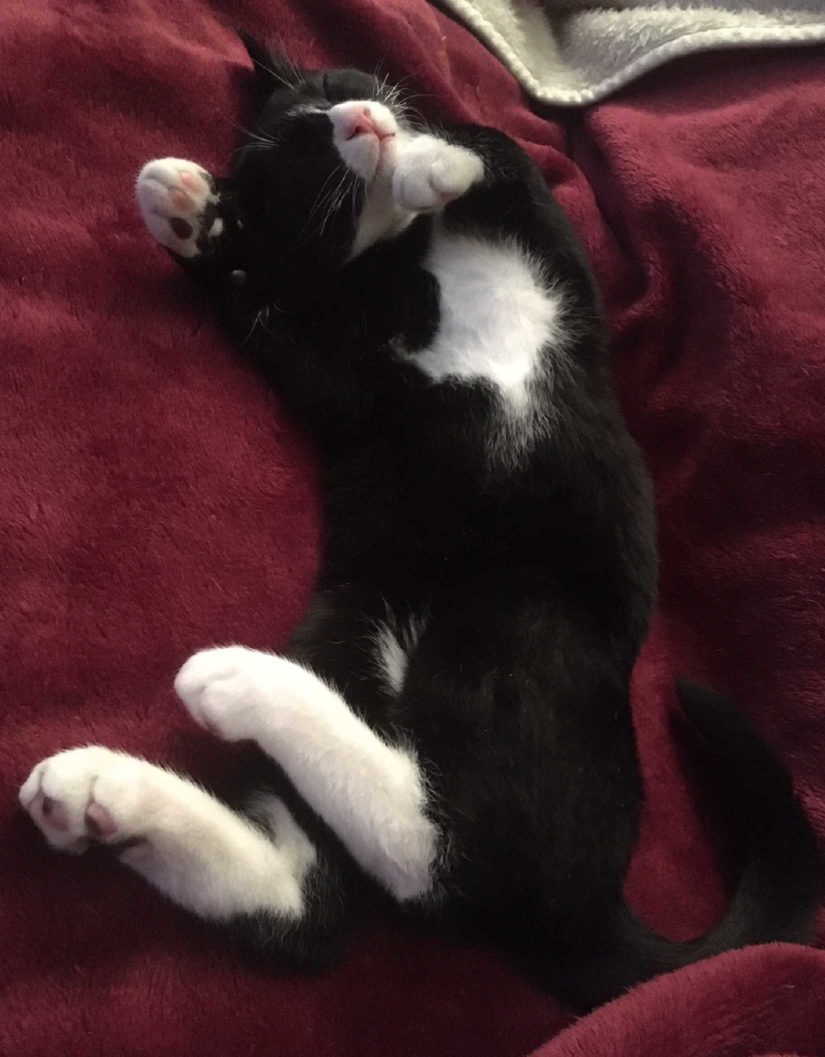 We couldn't be happier that they are our forever cats and love them very much.
What a wonderful decision to adopt two little cuties. Though they weren't born together, they sure seem to have bonded like glue. By choosing to adopt these two together, you have given them both the gifts of confidence and companionship. Thank you.
Have you adopted an animal from the BC SPCA and want to share your joy with others? Submit your adoption story!