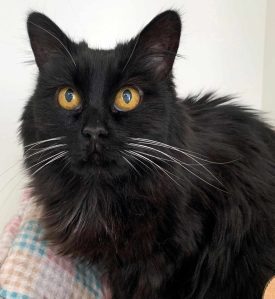 This golden-eyed beauty was abandoned at the gate of the BC SPCA Williams Lake Community Animal Centre on February 19, 2021.
Hannah needed a lot of help to restore her to her optimum health. She was in untreated stage two kidney disease and had poor dental health. She also had ear mites, flaky skin and matted fur.
Shelter and veterinary staff went to work to clean her up, extract seven teeth and treat her for an infection secondary to her dental problems.
By April 6, Hannah was placed in one of our wonderful foster homes during her recovery. By April 20, Hannah's perfect match came to take her to her retirement home. Her guardian has written to share an update on how she is settling in:
"Hannah was brought to the Williams Lake Branch as a stray. She was a very old cat in very poor condition.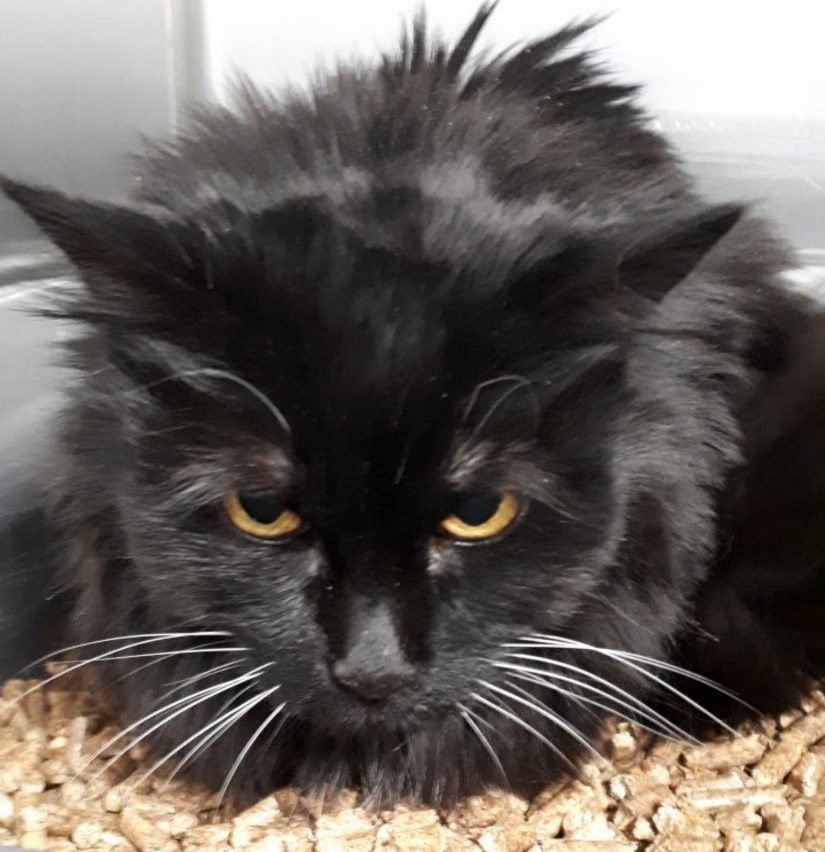 The staff cared for her and slowly her health improved!
Although Hannah has a bunch of medical concerns due to her age, she is spry and playful for a 17-, almost 18-year-old cat.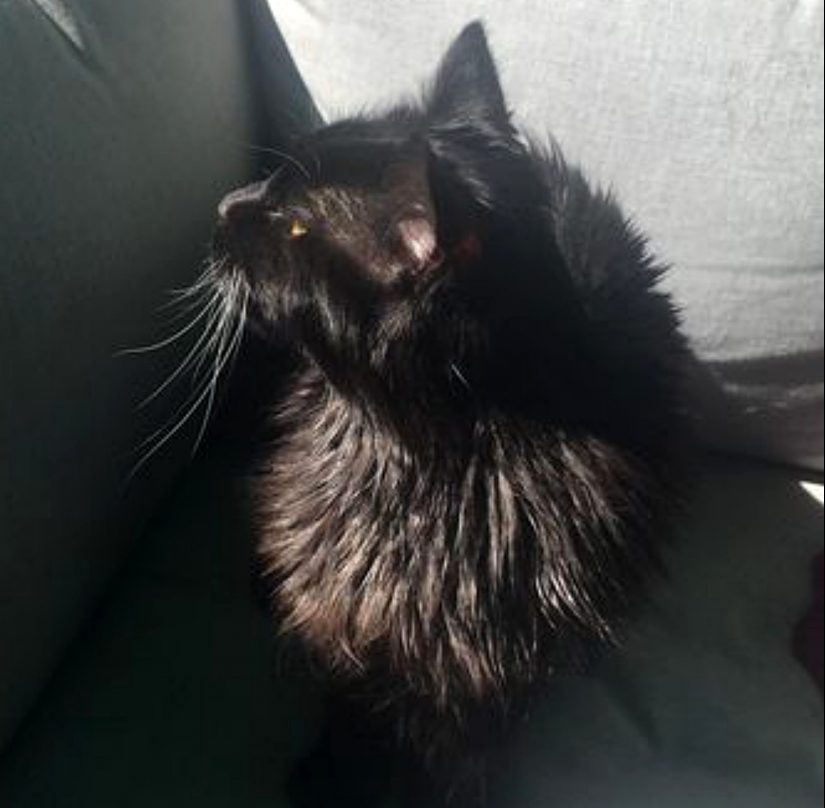 Hannah settled into our home and it is truly wonderful to have her company. Thank you for all that you do!"
Our thanks goes to you, for adopting this lovely gal and choosing to provide a home for a senior animal. We're certain Hannah is paying you back in companionship for the comfort and security she's found with you.
Have you adopted an animal from the BC SPCA and want to share your joy with others? Submit your adoption story!