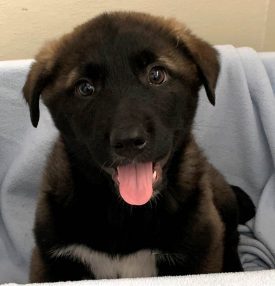 Greyson was only seven weeks old when he came in to the BC SPCA Williams Lake Community Animal Centre with his five siblings on January 22, 2021. The German Shepherd/Husky mix puppies were an unwanted litter.
But they weren't unwanted for long! All healthy and adorable, spayed or neutered and vaccinated, each was matched to a loving home by early March.
Greyson's family wrote us to tell us how he is doing:
"We adopted this handsome pup in February of 2021!
He definitely settled in pretty easy. First night was hard for him but we just made sure he could see us and it worked out.
We have really loved having him around. He's attached at our hips always.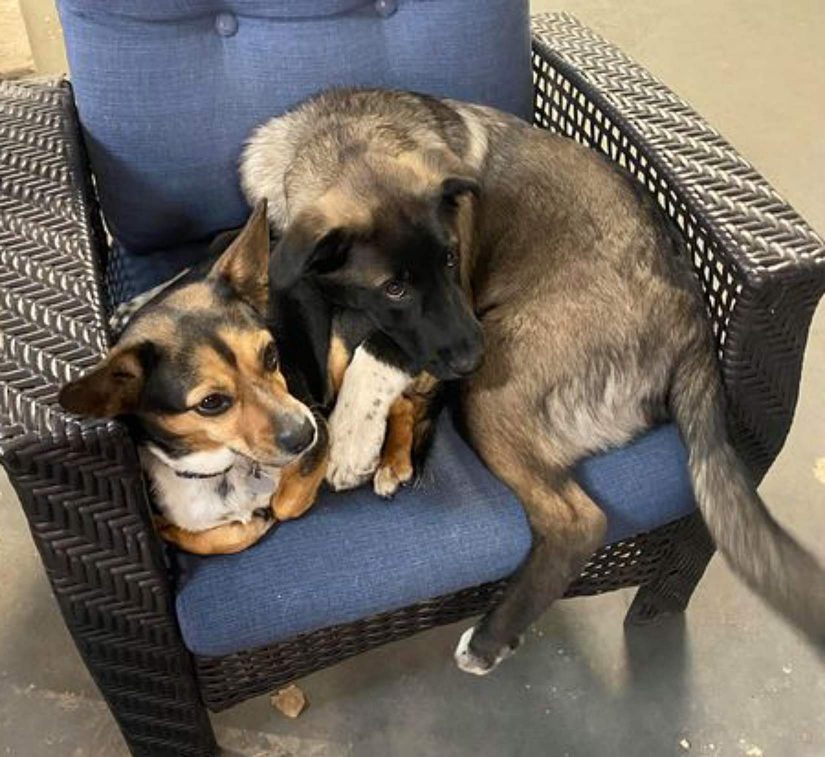 He loves everyone and making new pup friends. He especially loves his cousin (pictured above). He doesn't love it when we leave him home for a few hours but we are all working on it as we can. He is still young.
He comes to work every day so he is rarely alone, which makes it challenging. But slowly it's happening.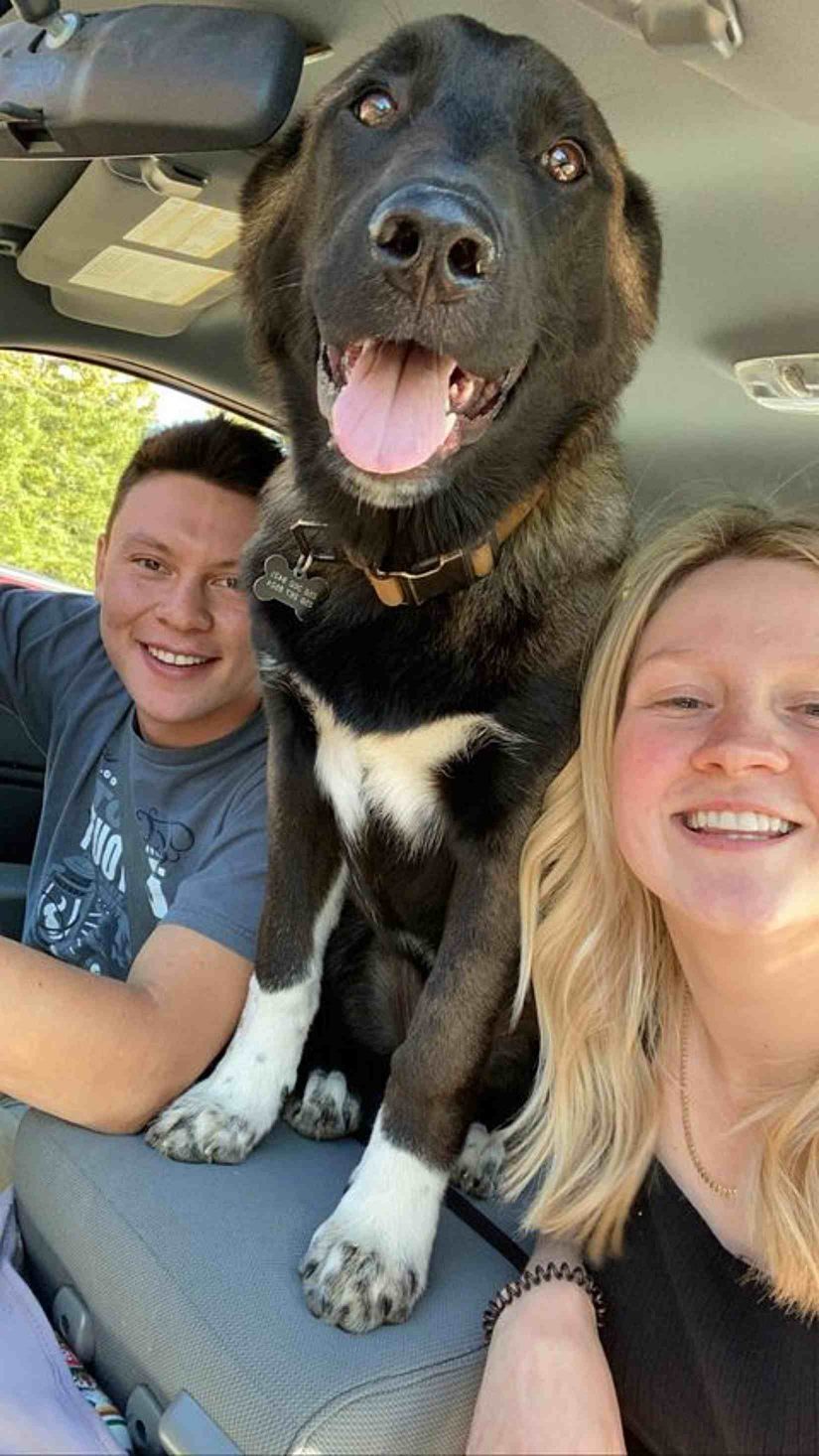 He has learned so many tricks so fast; he is very smart! He can sit, lay, shake both paws, roll over, give hugs and bark on command.
At only six months old he is 57 pounds of love, haha! He is a very relaxed dog overall. Of course, he gets bursts of energy like every other puppy but he loves sleeping and getting treats the most.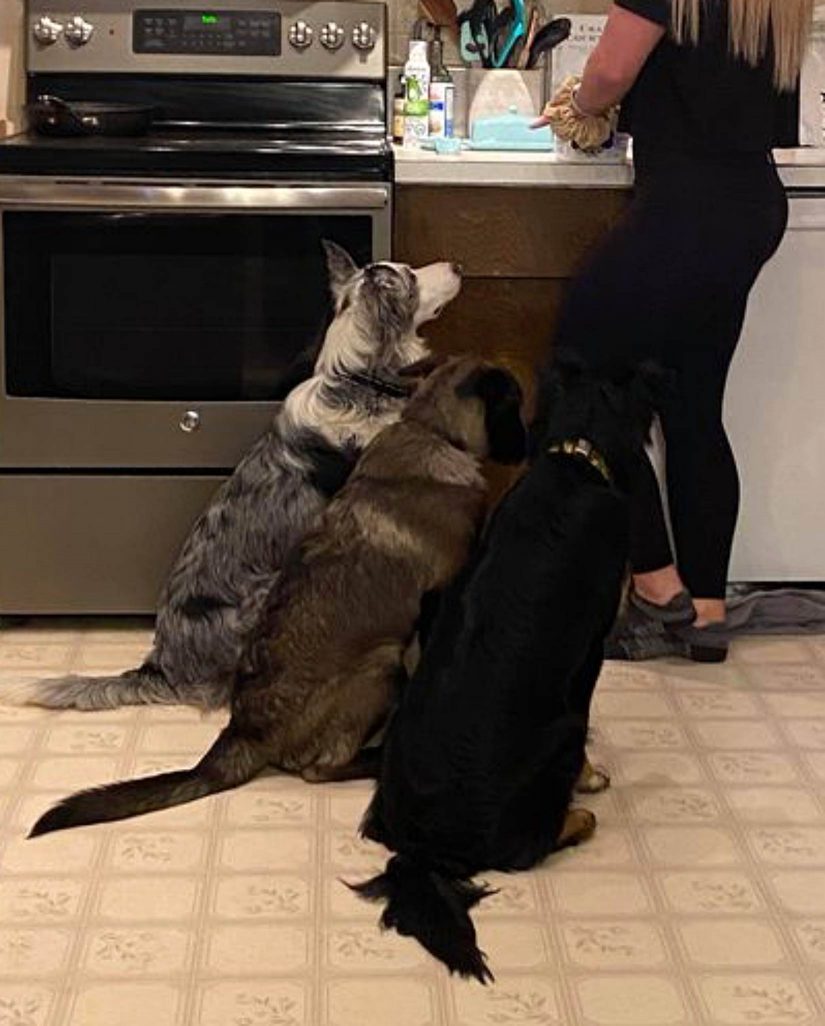 We love him! He is the perfect fit for us!"
What a rich life you've provided for this sweet boy. Thank you for choosing to adopt.
Have you adopted an animal from the BC SPCA and want to share your joy with others? Submit your adoption story!