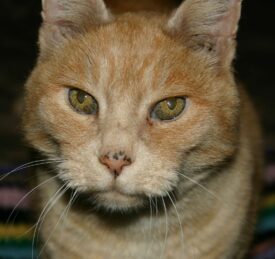 Some of our shelter animals come to us through unfortunate circumstances. Such is the case with Francis.
He'd known the care of humans at some point in his life, as he was neutered. But on February 24, 2015, at the age of 14, Francis was brought to the BC SPCA Nanaimo & District Branch with another senior kitty. They were found in an abandoned rental unit.
That didn't have to mean his tale couldn't have a happy ending. Because there is an amazing resilience in a trusting animal heart, and discerning humans who see what those hearts have to offer.
The story you're about to read speaks to the joys of adopting a senior. It comes from the human senior who turned up on April 29, 2015 to take her perfect match to his loving retirement home.
My daughter and I travelled up to the BC SPCA in Nanaimo a few years ago to check out a lovely grey female cat, but when we tried to pet her, she snarled and turned away.
We were disappointed and I sat down in a chair to think about things and right beside me was an elderly ginger boy who gave me a rusty sounding meow and looked up at me in the sweetest way. I held him and he began purring and I fell in love.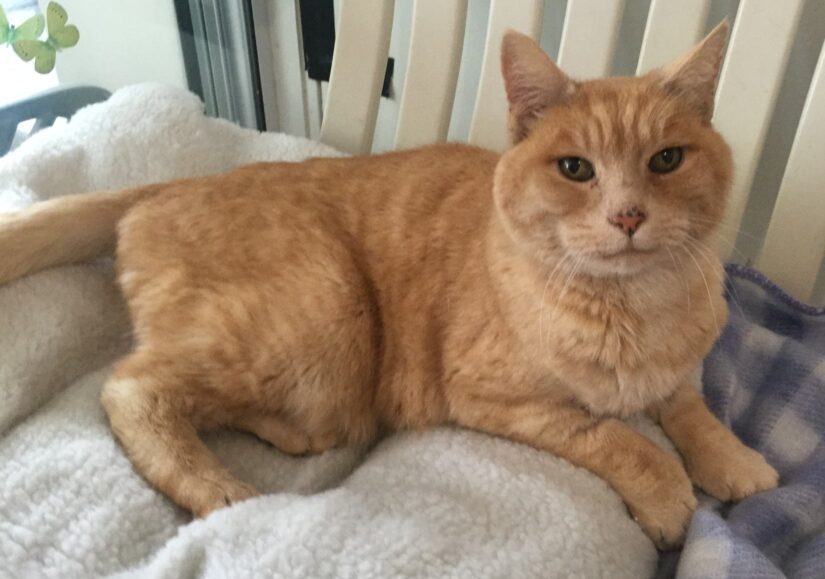 We asked about him and his cost would be $600 because he needed dental surgery. I'm a senior and couldn't afford that so we went home without him.
I kept thinking about him and contacted them a couple of weeks later and was told that he was still available and that he'd had his dental surgery. Since he was a senior he would be half price and since I was a senior I would pay half of that (something like that) so I raced up and got him.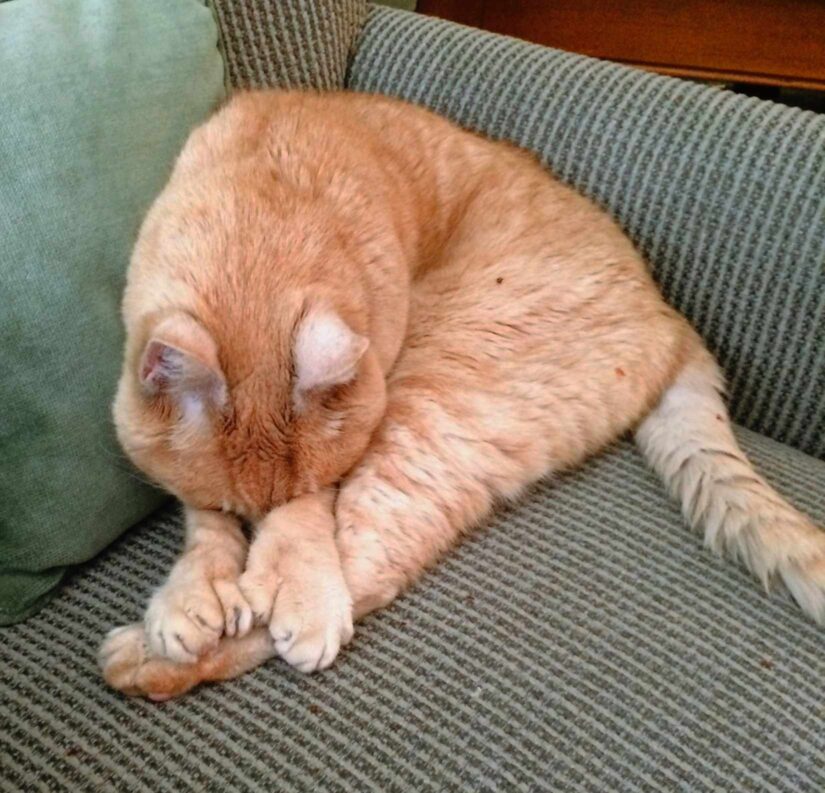 Francis came home that day and lived with me for three years. He was a polydactyl (six toes on each foot). He had increasing kidney failure and arthritis but lived to be 17 until he passed away.
He was the most loving, gentle, sweet boy I've ever met. I miss him and still wish he was here. I miss that rusty little meow.
There are many of us who believe that senior animals, who've seen a bit of life or known a bit of hardship, make the best companions. We sense their gratitude for having been given a second chance at a safe and loving home.
Francis certainly seems to be a case in point. He saw you and he fell in love. You were both so blessed when in return he captured your heart with his glance and his meow.
Thank you for choosing to adopt Francis, and for making his final years perhaps his very best.
Have you adopted an animal from the BC SPCA and want to share your joy with others? Submit your adoption story!