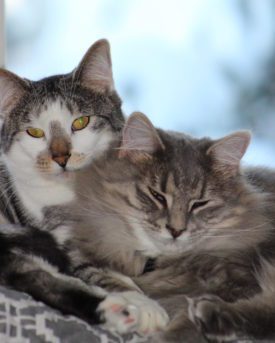 Adopting a pair of bonded cats is not only rewarding for us, but also for the felines who now have their friend for life.
Lisa and her family weren't even expecting to adopt one cat—let alone two. However, once they bonded with Finn and Saidie at the BC SPCA North Cariboo District Branch in May 2019, they knew there was no going back.
Finn, a charming kitty with Cerebellar Hypoplasia, a neurological condition affecting her fine motor skills and coordination, and her sweet guardian Saidie, made the purrfect pair.
Lisa ended up adopting both of them that very day, and she has now written to us with an update on their lives together:
We had just put down our previous BC SPCA adopted cat Joey. He was an older cat when we adopted him and we had four amazing years getting to know him.
My daughter and I gathered up Joey's food and toys and we made our way to the BC SPCA North Cariboo Branch to donate them. We went to the cat room to have some snuggle time with the cats and bring up our spirits. Immediately, we fell in love with Saidie and Finn.
They came home with us that day. We have been laughing at their antics every day since.
Finn was born with Cerebellar Hypoplasis as well as some issues with her vision. However, Finn is very active and her motor control problems are minimal.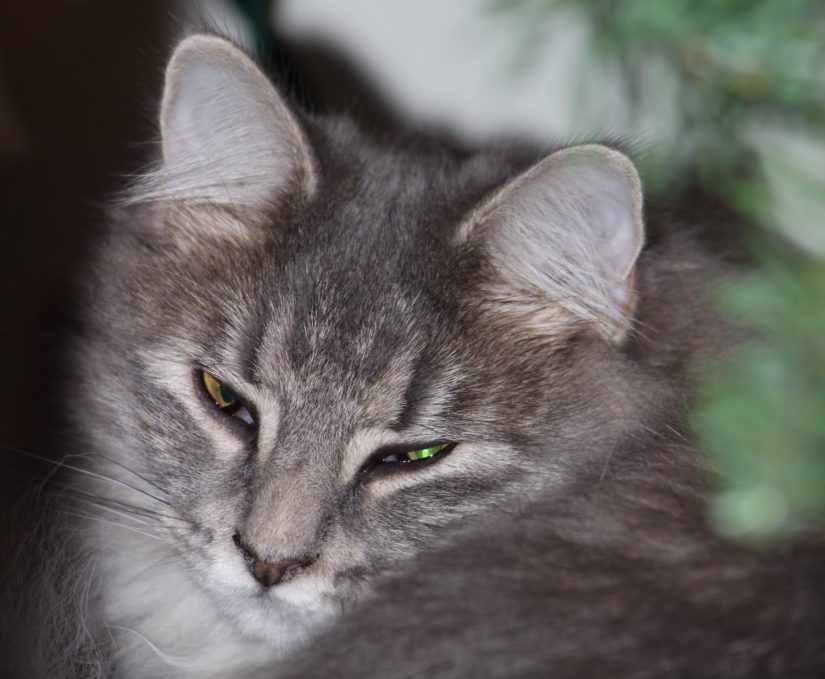 Saidie is Finn's protector and personal groomer. They are never far from each other. They spend most of their days cuddling in the sunny spot by the window or watching the birds from one of their cat trees.
Saidie and Finn's morning ritual includes winding their way through our legs when we feed them and then rolling on the floor, gently pawing at us for some love.
We are so glad that we adopted two cats at the same time. It has been the best decision we ever made.
Thank you to you and your family, Lisa, for choosing adoption as your first option. We are incredibly pleased that you were willing to open your heart once again to provide another loving home for cats in need. Your commitment to giving so much love and affection to two cats is truly valued. Finn and Saidie's lives are more full for having one another.
Have you adopted an animal from the BC SPCA and want to share your joy with others? Submit your adoption story!