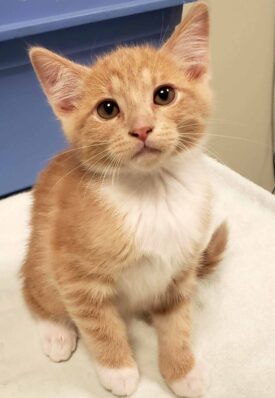 On May 24, 2020, a litter of six orange and buff cuties were born in Duncan. Little Finn was one of them. He and his siblings were an unwanted litter, but the person who surrendered them had the good sense and kind heart to keep them safe with their mom until they were ten weeks old.
On August 2, 2020, they were brought to the BC SPCA Kamloops Community Animal Centre. They all had eye infections and upper respiratory infections, so we kept them in foster care while they recovered. They were then spayed and neutered and readied for adoption.
Kittens go quickly and all six found homes within a few days of showing their sweet faces at the shelter.
On August 22, Finn found his new forever guardian, who wrote to share an update:
Finn has been the perfect addition to my little household.
When I bought my apartment I knew I needed something to make it feel more like home and what better than a furry friend!
I've always been a cat person and now to my family I'm referred to as the "crazy cat lady." Finn is my baby and I can't help but show him off to everyone.
He's the absolute perfect fur friend I could've asked for and his personality speaks for itself. It's the perfect combination of cuddly and crazy.
He loves his play time, chasing toys is his favourite, especially his little pineapple! And we can't forget about his cat tree, his favourite place to climb.
But at the end of the day, he's always there to snuggle in bed. His favourite spot is right between the pillows or tucked into my arm.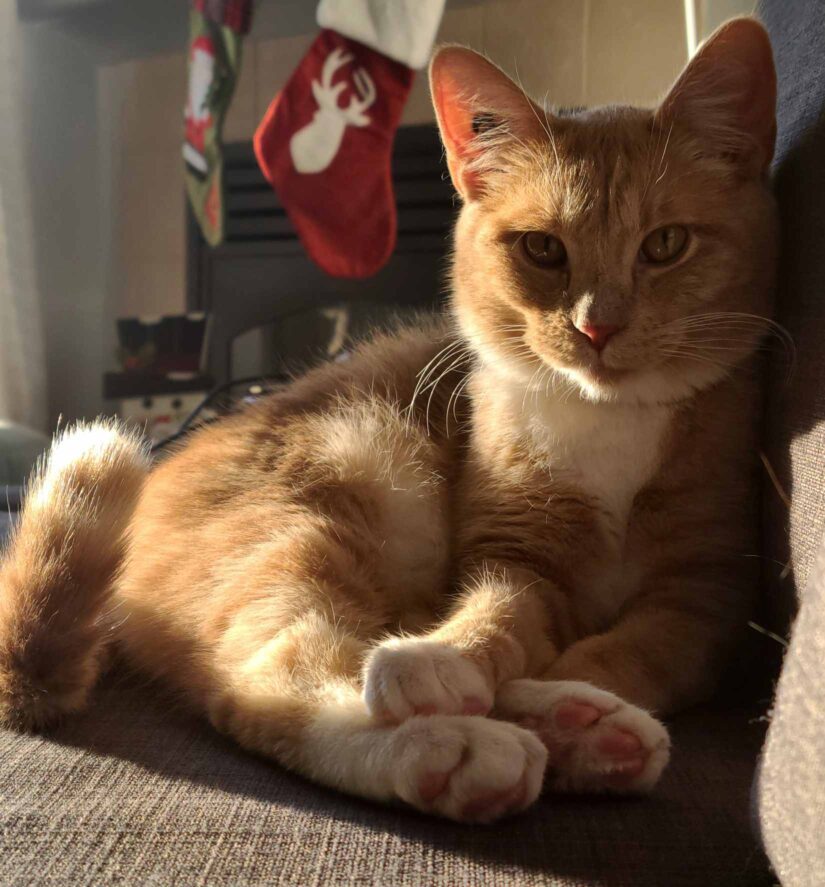 And his purr, we can't forget that! It's unlike any other purr I've ever heard. Whenever I show it to people they're all shocked and in love at the same time; it's contagious! It's the first thing I hear when I walk in the door and I wouldn't have it any other way.
He's also proven to be a good travel companion. He's even been on an airplane! We've met a few dogs along our travels (though he's not sure what he thinks of the loud ones yet) but he likes to play with his beagle friend when she comes to visit.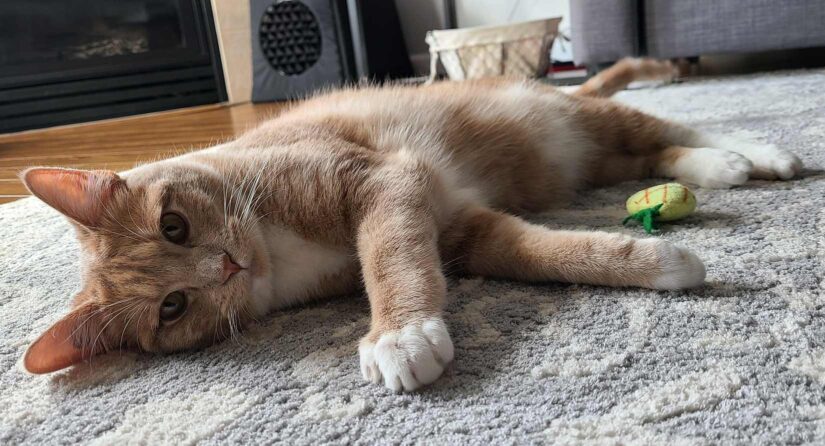 Getting Finn was the best thing I've done, and I look forward to many many years with him!
Well, Finn certainly looks like he's settled in just fine. And what a handsome fellow he is.
Just like you, for so many of us, a house is not a home without a furry companion. Thank you for making adoption your first option.
Many happy, healthy years together!
Have you adopted an animal from the BC SPCA and want to share your joy with others? Submit your adoption story!