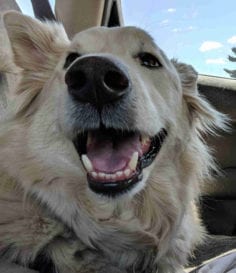 Feona was only five months old when she was dropped off at the BC SPCA North Cariboo District Branch on May 8, 2014, after she was found abandoned in Prince George.
This beautiful, gentle little Husky mix was pretty withdrawn and frightened when she came in. Who knows how long she'd been fending for herself through the cold B.C. winter.
Her lucky day came when a loving soul adopted her and took her home on May 27, 2014. Over four years later, her forever guardian sent us this update on her progress.
The changes Feona have made are indescribable. When I adopted Feona she was sad, broken-hearted, never-trusting and afraid of everything. The noise a paper on the table made below the ceiling fan would cause her to bolt as far as she could or hide in her "house," her safe haven that provided her a comfortable space when she felt nothing else would ever suffice.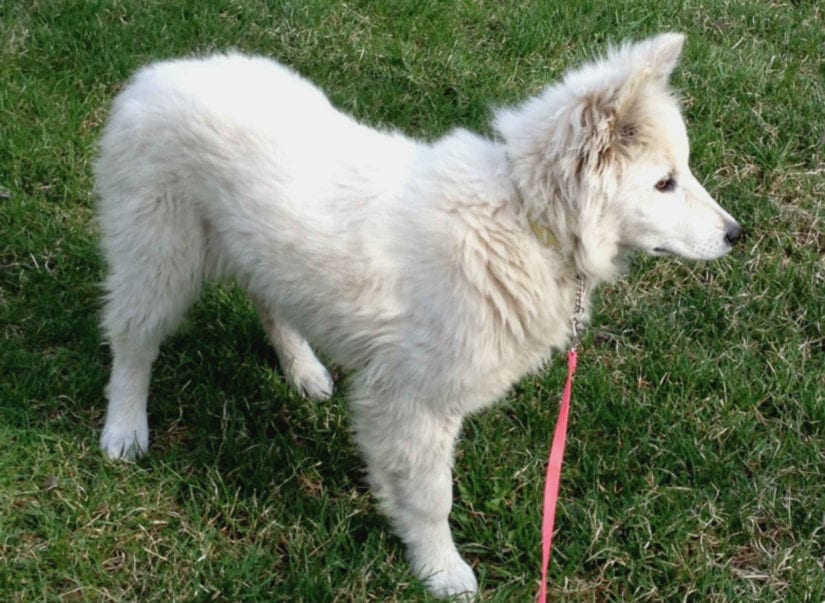 Fast forward to now. I've had this amazing best friend for roughly four and a half years, and despite still having a great deal of timidness I never thought she'd get to this point.
She's loyal, smart, trusting, happy, relaxed, excitable when the moment calls for it. She's never done a bad thing in her life–everything from her is an unlikely gift.
Feona still has moments where something new happens and she blows me away. A few weeks ago she planted her head in my hands as I reached to the back seat to pet her.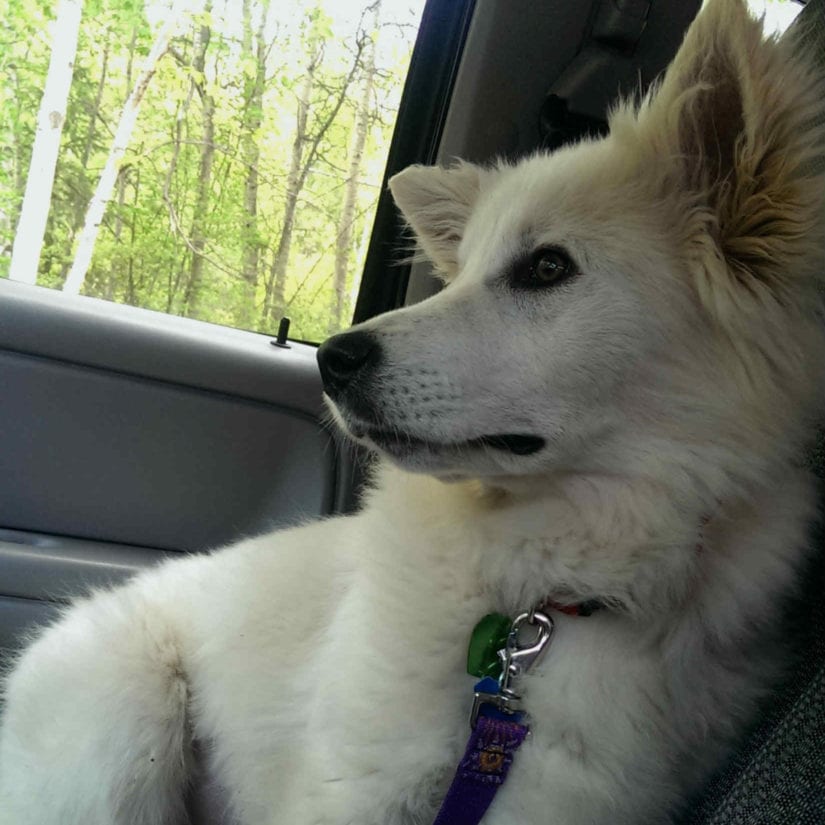 A day or two ago she was so excited to hear that she is, in fact, a "good dog" and she couldn't stop wagging her tail against the couch (very loudly, too).
Leaps and bounds and I'm so glad she's happy. I don't think she'll ever be trusting of every stranger, or every noise, or every new situation, but she trusts me 100% and I never thought I'd see that day…and that's enough for me. 
It's no surprise it took Feona so long to come out of shell, but your patient love clearly healed her broken heart.
Thank you so much for adopting this little sweetheart. We're overjoyed the two of you are so happy together. We trust Feona will continue to blow you away as she grows to trust in her forever home and guardian.
Have you adopted an animal from the BC SPCA and want to share your joy with others? Submit your adoption story!