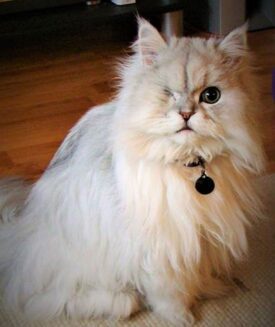 Gorgeous Fabio had a previous home before he was surrendered to the BC SPCA Vancouver Branch in 2002. There he received the surgery he needed for glaucoma. This fluff ball was just as handsome after the surgery and was ready to find his right match.
Fabio's disability didn't dampen his easy-going spirit and soon he was on his way to his forever home.
His family sent us this story.
I had been looking for a cat that would be a good indoor cat when I found a very special one-and-a-half-year-old cat at the BC SPCA Vancouver Branch. He had been surrendered by the previous owner because he had glaucoma at a young age and had to have one eye removed.
I fell in love with him at the first head butt, at the sight of his beautiful green eye and long, flowing hair.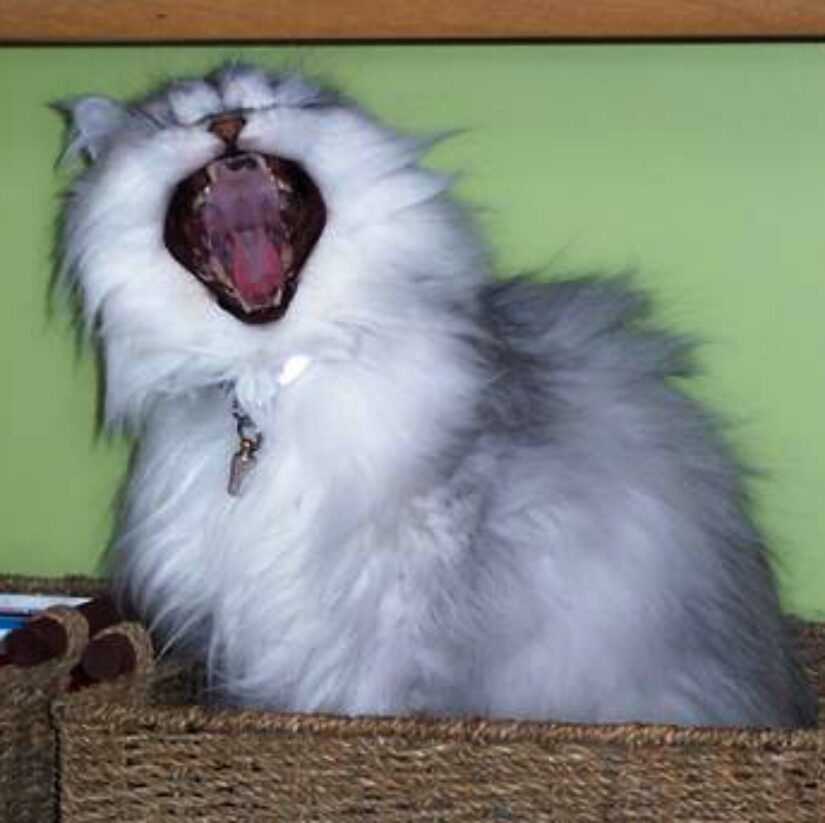 Fabio was a lover. He loved everyone and everything and didn't have a mean bone in his body. He was a laid-back guy and didn't mind being brushed (thankfully) and having one eye was never a hindrance.
He got along great with his new kitten friend, Felix, and even when we got a dog, he walked right up to her as if to say "are you my new best friend, too?"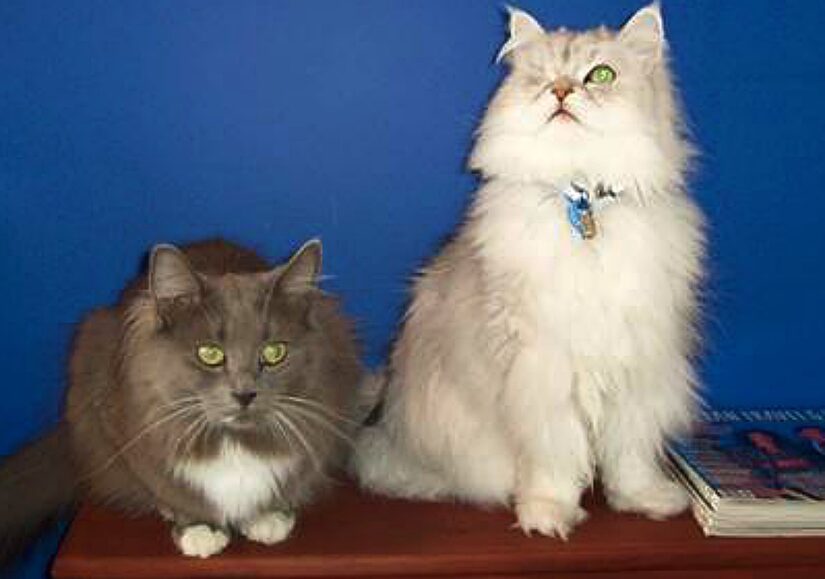 Fabio lived a good, long life. Although he did end up with hyperthyroidism, it was managed with medication for many years.
He was a special guy and I never regretted adopting a one-eyed kitty cat!
Sounds like this feline wins the Mr. Congeniality award. What a great presence he must have been to have around for so many years. Thank you for making adoption your first option.
Have you adopted an animal from the BC SPCA and want to share your joy with others? Submit your adoption story!