It must have been the colour of this tabby that started her off with the name Ice. It certainly wasn't her personality.
Ice was surrendered to the BC SPCA Burnaby Branch on August 6, 2019 by her owner, who was moving and could not take her to the new home.
It was only ten days before this teal-eyed feline fatale warmed her way into the hearts of her new forever guardians. She went to her new home on August 16.
Renamed Ellie, this seven-year-old sweetie showed her true colours to her new people within a few days and prompted this update on her progress.
We adopted Ice last week and she has done remarkably well. After the first three days, she came out little by little.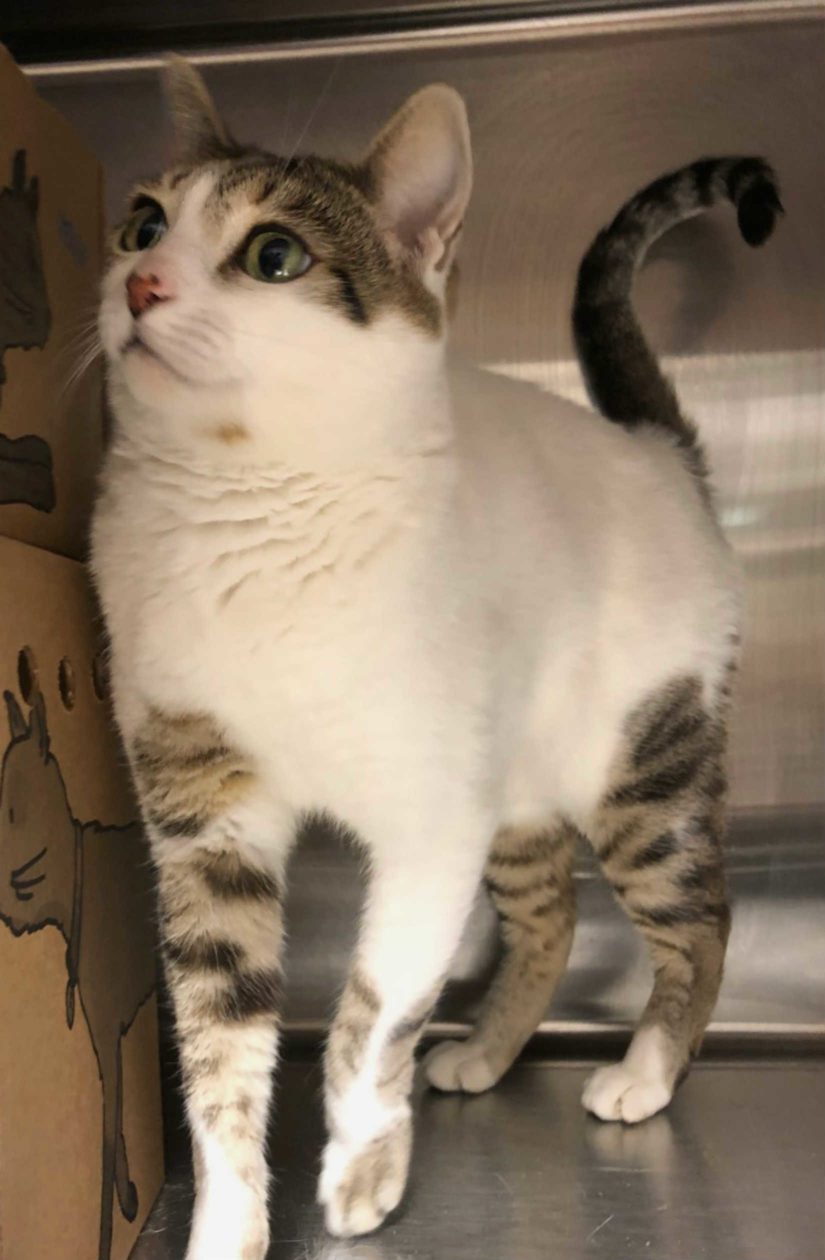 Both Nathan and I would lay beside her (as she was under the bed) and we'd talk with her and pet her as much as possible.
Then it felt like in an instant she decided this was a good and safe place. She jumped onto the couch and rolled over for a belly rub and she hasn't stopped since.
Last night after a two-hour belly rub with her legs in the air she fell to sleep–safe and sound.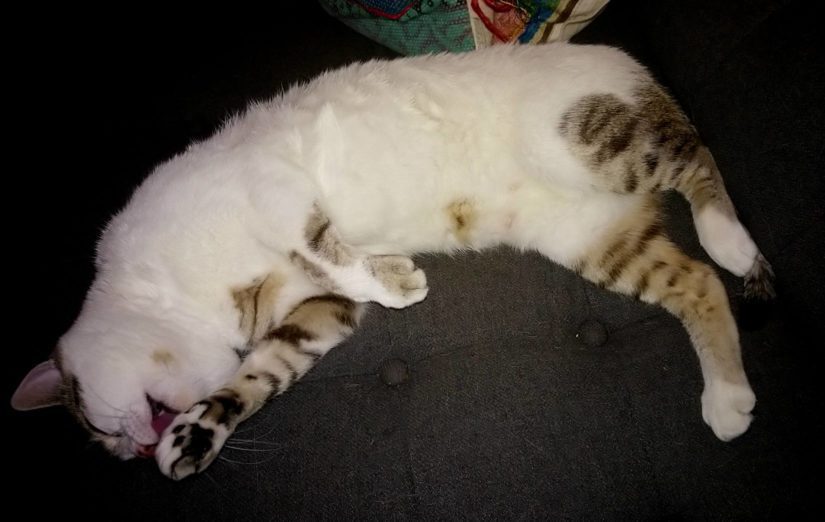 We have changed her name to Ellie. Ellie loves to watch birds. She loves to sit real close to us and she runs when she knows food is on its way.
She's made herself a new home and it feels really good for us, too! 
There's just no better feeling in the world, than when you realize you have been deemed worthy of an animal's trust. No doubt Ellie will continue to blossom into the queen of your household and give you many years of love and companionship.
Thank your for making the decision to adopt!
Have you adopted an animal from the BC SPCA and want to share your joy with others? Submit your adoption story!