This is the super sweet face of Dodger, a Shih Tzu/Bichon Frise mix.
Sometimes, a change in life circumstances causes a family to have to give up their beloved pet, and this was the case with Dodger. He was under three years old when he was surrendered to the BC SPCA Cowichan & District Branch on December 5, 2019.
Dodger was in the shelter for less than a week before he caught the eye of another family, who took him to his new, forever home.
Little Dodger proved to be quite resilient. He quickly learned how to be part of a family with other furry friends. Here is an update on Dodger's progress from his new guardians:
Dodger has been a wonderful addition to my family. He is affectionate, curious and adventurous. He loves his lap time and exploring outdoors.
I don't think he had been around cats before, but with initial introductions on a leash, treats for calm behaviour and diverting when asked, he has adjusted well to being with them. He is also very good with my other small dog.
Dodger would growl initially when I brushed him, but with the help of a patient groomer and ensuring brushing was a pleasant experience, he now complains if he isn't the one being brushed.
He is a happy little dog and an excellent companion.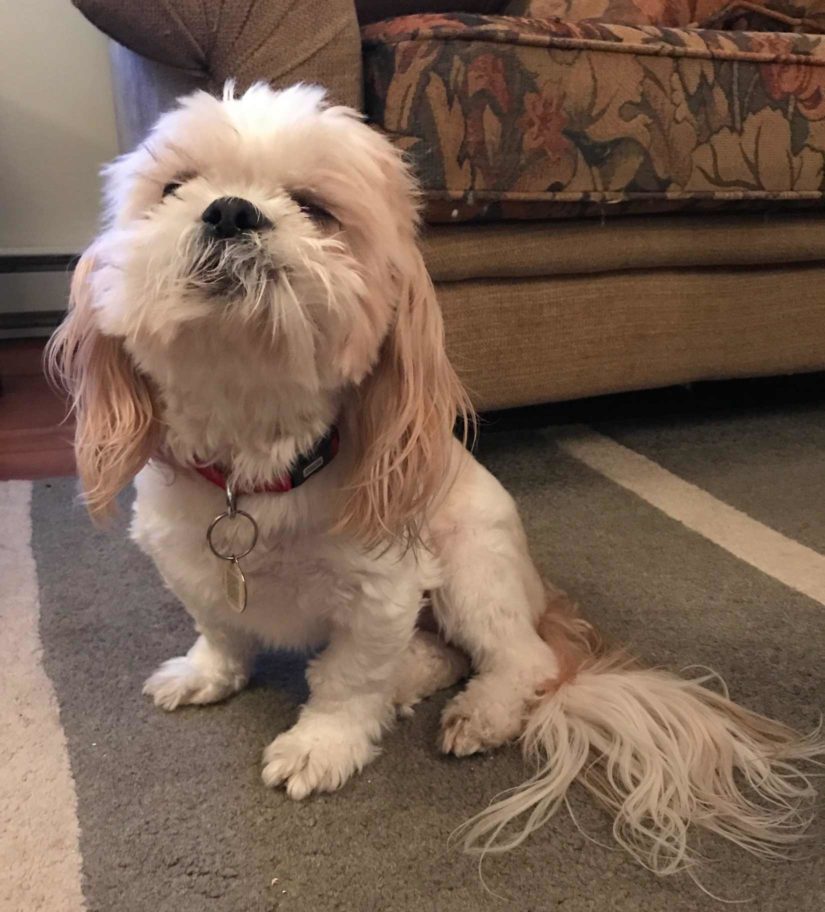 We're so happy to hear how things are working out for you and your new family member. Thank you so much for adopting Dodger into your family and for working with him until he learned to trust his new situation. We know he will repay your patience and kindness.
Have you adopted an animal from the BC SPCA and want to share your joy with others? Submit your adoption story!