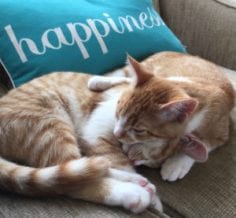 Kitten brothers Charlie and Albert came into the care of the BC SPCA Salt Spring Island Branch in September 2015.
These adorable boys quickly charmed their new adoptive family who have now shared this update:
We love these little guys and are so happy that they are part of our family. Our boys (Liam, 9 and Griffin, 7) instantly loved them – and the kittens clearly love them too.
They bring so much happiness to our lives -whether it is cuddling during story time or a movie, or watching them racing around the house and surprise "attacking" each other (which has earned them the nickname "the ginga ninjas").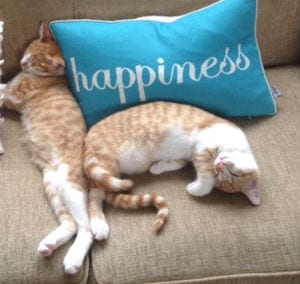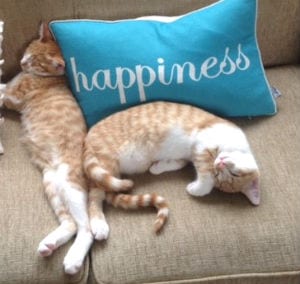 They have such great personalities and are a constant source of entertainment (and cuddles). Just thought I'd let you know that they are being well cared for and are very loved.
Thanks so much for helping us with the adoption process.
Also a big thank you to whoever was fostering Charlie and Einstein (formerly Albert) – they clearly did a great job as these two are so affectionate!
What a great story of two kitten brothers and their two adoptive human brothers. Thank you the whole family for making adoption your first option.