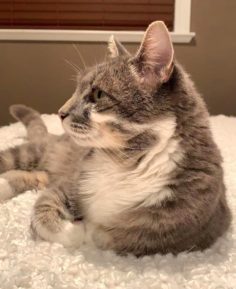 Usually, we believe we're the ones who save the animals, but they are the ones who truly save us.
Scarlett, an international student, found herself feeling lonely and faced the challenges of making genuine connections with others.
She decided to put her energy into looking to adopt a feline friend, because she knew this could lead to a meaningful bond that she had been searching for.
In August 2019, Scarlett visited the BC SPCA Victoria Branch. There, she met Captain, an extraordinarily handsome cat. After spending some time with him, Scarlett knew that Captain's kind and calming soul would be her ideal match.
In the past month, Scarlett has unquestionably fallen for Captain, and she has shared an update with us:
Captain is a very sweet two-year-old boy. Before I adopted him, the BC SPCA Victoria Branch found him as a street cat.
I believe he used to be domestic pet because he easily trusts humans and is very friendly to everyone he meets.
As an international student, I am fortunate to have Captain around. He has rescued me from loneliness and my anxiety. I can also tell Captain feels safer and more secure living with me.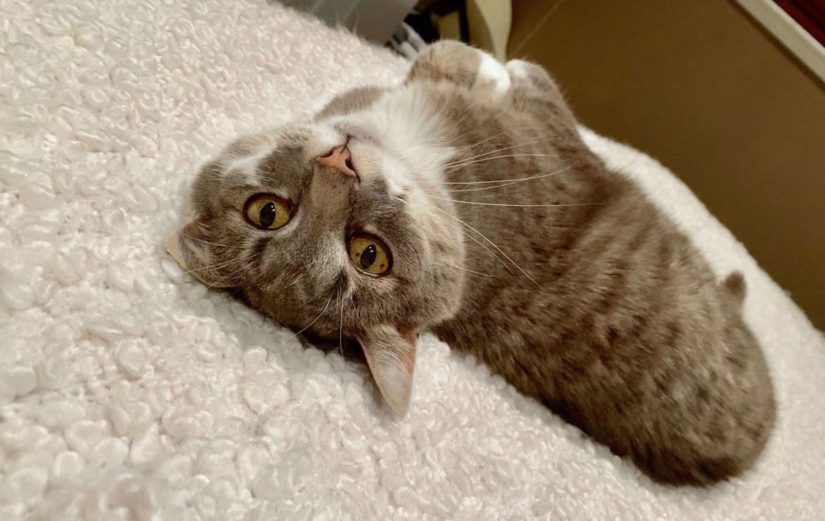 Whenever I come home from work, Captain immediately greets me by the door, purring joyfully and shaking his fuzzy body.
In the future, Captain and I will continue to explore and have fun together. He will always be with me throughout the journey of life.
Thank you, Scarlett, for choosing adoption as your first option and welcoming Captain into your life. It's easy for us to overlook the positive impact our animal companions can make on our lives. There is no denying the happiness that you and Captain bring one another. We are so pleased that you now have each other.
Have you adopted an animal from the BC SPCA and want to share your joy with others? Submit your adoption story!