On the verge of retirement, Axel and Jasmin knew they wanted to make their family feel full. Like many, they were following the BC SPCA story of seizing 15 badly neglected Bichon Frise dogs from a breeder in the Fraser Valley in May 2019. One of these dogs, Annie, was very pregnant at the time of the seizure.
Axel and Jasmin had their eye on Annie's puppies from the very beginning. Originally thinking they would just adopt one, they soon realized that they had more than enough love to provide for a pair of puppies.
Their perseverance paid off and Axel and Jasmin are the new proud guardians of Billy and George, the two brothers from Annie's litter.
We have received an update on how much excitement Billy and George have brought to their new human companions:
The BC SPCA rescued Annie while she was pregnant. She safely had her puppies while living with her incredible foster parents, Susan and George.
We had been watching the videos of Annie's five puppies on the BC SPCA's YouTube channel and kept searching for when and where the puppies would be available for adoption.
Finally, after many phone calls, we were able to submit our adoption papers at the BC SPCA Chilliwack Branch in August 2019.
We wrote a letter explaining why we'd like to adopt one of the male puppies. The next day, we changed it, saying we would love to have the pair of male puppies—Billy and George.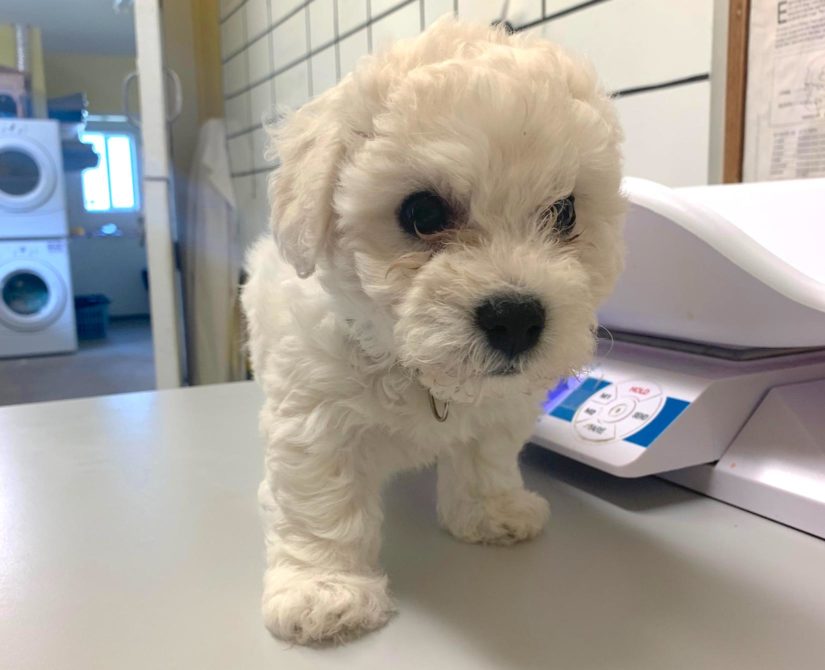 Not long ago, we lost our 12-year-young Bichon, Martini, due to inoperable liver cancer. With a big empty house and yard and Jasmin taking early retirement, we knew this would be the perfect time to expand our family with Billy and George.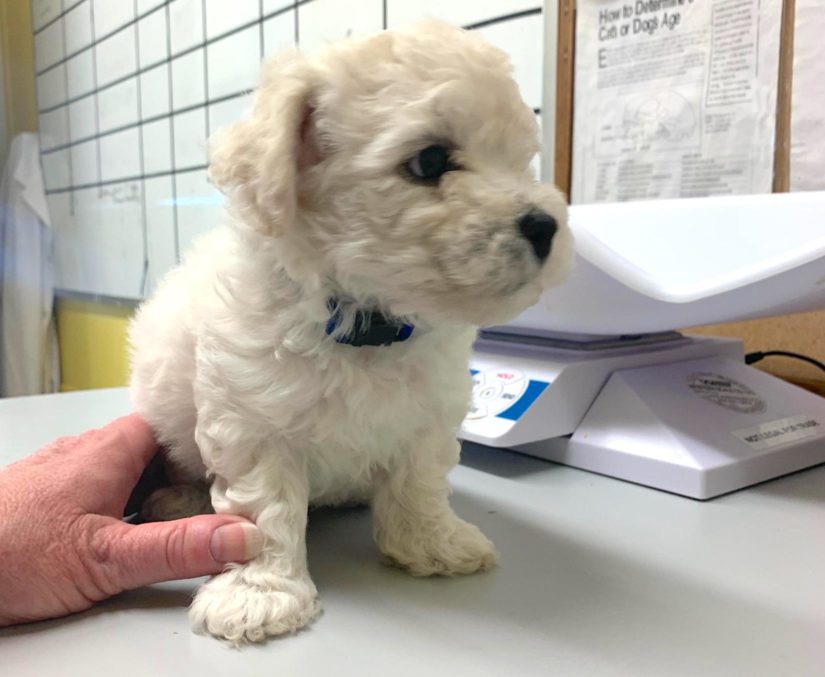 Billy and George love the big house and yard, and they also love to keep Jasmin on her toes both inside and outside the house. They are babies and big trouble makers if we don't watch them all the time.
We have had the boys now for four weeks and we absolutely love them.
Thank you, Axel and Jasmin, for choosing to adopt both Billy and George. We are so happy that we were able to adopt them out together to such loving guardians. We're grateful that you have opened your hearts and expanded your family to now include these two adorable and playful Bichon brothers.
Have you adopted an animal from the BC SPCA and want to share your joy with others? Submit your adoption story!