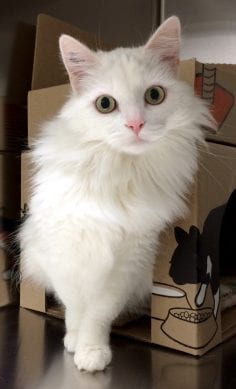 Surrendered to the BC SPCA North Peace Branch in April of 2016, fluffy feline Betty White caught the attention of an Abbotsford resident even though she was located 'way up' in Fort St. John.
Her new guardian took the time to share how well Betty White is doing in her 'purr'ever home:
I first saw Betty online whilst browsing the BC SPCA adoption postings two years ago. After viewing hundreds of possibilities, the moment I saw her, I knew I just had to apply.
I flew up to Fort St. John to adopt her. Upon arrival at the airport, I jumped in a taxi and travelled the long, dusty roads to the small white BC SPCA shelter, where I was shown to her cage. She immediately jumped right into my arms as if she knew I'd come for her!
It took a full year before Betty became relaxed enough to close her eyes to sleep or turn her back or curl up or even to lay on her back, she was so skittish and afraid of everything.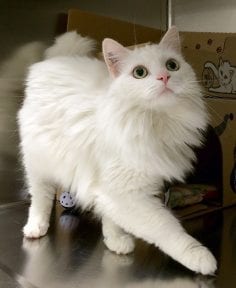 She wouldn't let us touch her and would growl and hiss for no apparent reason. We could see that it was going to be a long road, but with kindness and lots of TLC and patience, she slowly started to come around.
Now, two years later, Betty has turned into the wonderful, playful and loving cat that we'd hoped for. She is incredibly intelligent and curious as many cats are. She shares her home with another cat and a dog and a rabbit and is now a very happy cat and we love her very much.
She a classic example of how a loving family can make all the difference in the world! Thank you for choosing us to give her a second chance, she was so worth the effort.
Thank you for accepting Betty into your heart and your home and for allowing Betty to adjust to these changes at her own pace. Thank you for sharing your story, we love to hear happy "tails".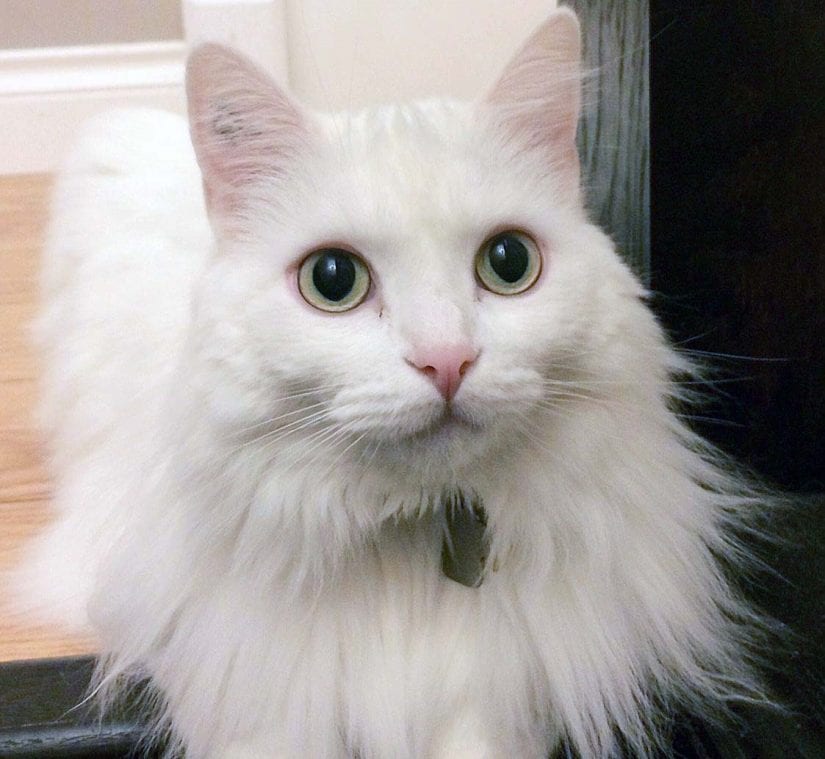 Subscribe to recieves stories like this in your inbox!