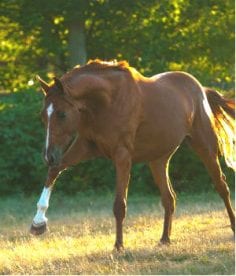 Bandit came into the care of the BC SPCA in March 2014 under awful circumstances. This young horse was extremely underweight and need of health care and a lot of TLC. He was adopted by an amazing guardian and the photos show just how far he has come, confirmed by this update:
I adopted "Bandit" now named Milo on July 20, 2014 from the BC SPCA.
When I first got him, he was extremely nervous and did not really trust people. The BC SPCA had done a great job of rehabbing him but he still had a lot of growth to catch up on and some weight to put on as well as lots of training to get him to trust people more and become easier to handle.
He was, and still is, sassy, stubborn and wickedly smart. This made for some challenges when it came to teaching him manners and the basics such as blanketing, wearing a fly mask, trailering, hosing, etc. Eventually he caught on and has become an entirely different horse.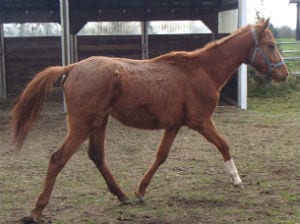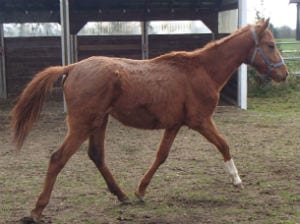 He's still difficult at times but with loads of personality and it's never a dull moment with him. He's come such a long way and has really lit up my life with his hilarious personality and ability to love people again after the atrocities he faced before getting taken in by the BC SPCA.
Just recently, he's won a contest to become the face of a feed company. He's well on his way to becoming a celebrity! You can follow his story on Instagram.
Milo is one handsome equine and a social media darling. Thank you so much for sharing the story of Milo's turnaround and for giving him a much needed chance at life.