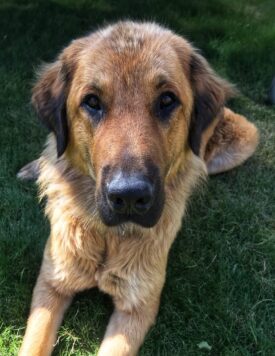 Sometimes, when we aim for the moon, we land among the stars and we realize that is exactly where we needed to be.
Heather and her family were in search of a canine companion in the late spring of 2020. So, they applied for a handsome Leonberger at the BC SPCA Kelowna Branch. However, this pup was already taken. Archie, his brother, was available instead.
Once Heather made the decision to add Archie to her family, she quickly realized that it was meant to be all along.
Several months in, Archie has already formed deep bonds with his human siblings and discovered his love for camping.
Now, Heather has written to us to share their story:
Archie was the consolation prize after the application we put in for his brother Charlie.
We were super lucky to be one of the first calls to meet Archie after the BC SPCA Kelowna Branch was swarmed with applications. However, Archie turned out to be the lotto dog, as we have dubbed him.
He is the perfect addition to our family. Yes, he is large and in charge, but he lives up to the Leonberger term "Gentle Giant".
Archie first and foremost bonded with his human sisters. They are four-and-a-half and six-and-a-half years old, and he does not like it when they leave for school or daycare. He begins whining to go get them at 3:00 p.m. every day.
They lay on him, play with his ears and his paws, brush him, put barrettes in his fur and love yelling "take cover!" when he does his famous zoomies in the backyard. They delight in his antics and he truly enjoys their company.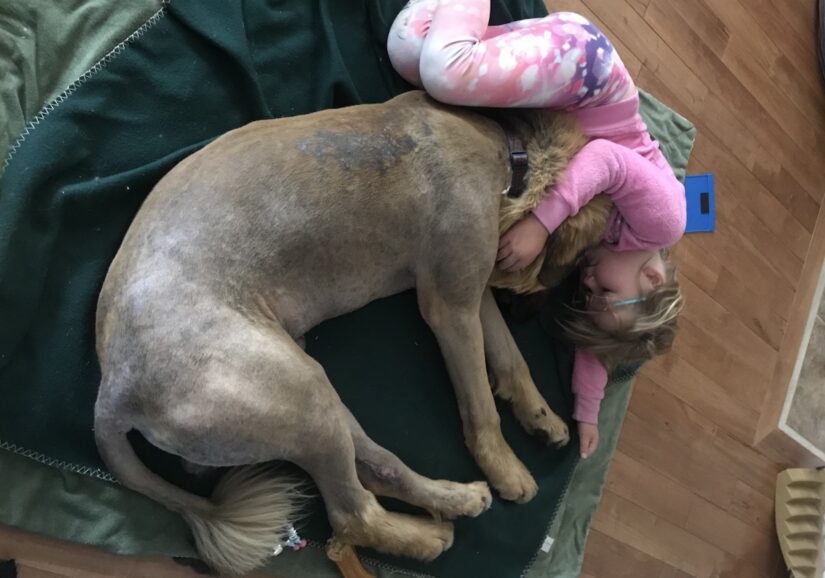 Archie had to be shaved when he was first taken to the BC SPCA due to injuries and parasites. He looked just like a lion.
His gorgeous coat has grown back and is the most striking colours of brown, copper and gold with the distinct black snout. Archie is by far one of the most handsomest of 'bois'.
Archie is a fierce protector of our home. He once called me out of bed like Lassie in the movies to alert me of a bear in our yard. He will not let any creature cross into our kingdom without a chaperone. Otherwise, there will be resounding barks alerting the troops.
This summer was the best time to see Archie come out of his shell. He was once terrified of cars but now gets upset if we leave him behind. He knows his place in the car and hops right in.
Archie had never been swimming and seemed perplexed watching the girls splashing. Once he got in, we struggled to get him out.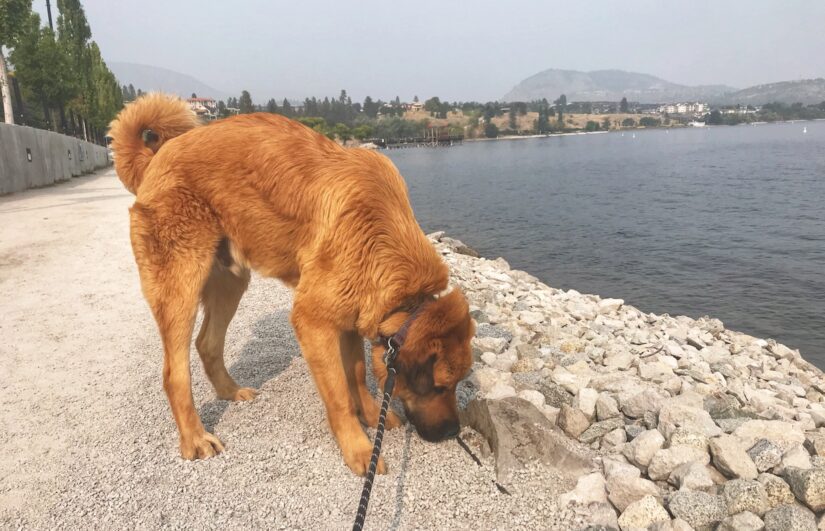 While we discovered Archie is still working on his dog-to-dog manners, we also found out he is a perfect camping dog. He loves to lie happily in the grass and play like a puppy. Never once did he have any issues barking or feeling unsettled.
Archie is a cold weather dog. He has moved onto the deck as his preferred spot now that the weather has cooled off a bit. Watching him in snow has been an absolute delight.
We are so thrilled that the BC SPCA gave us this amazing opportunity to bring Archie into our family. He is the best.
Thank you, Heather, to you and your family for adopting Archie and loving every minute of having him in your lives. It sounds like he is truly the best addition to your family. We are happy to hear of all the adventures you have enjoyed with Archie already. We wish you many more years of making memories together as a family.
Have you adopted an animal from the BC SPCA and want to share your joy with others? Submit your adoption story!