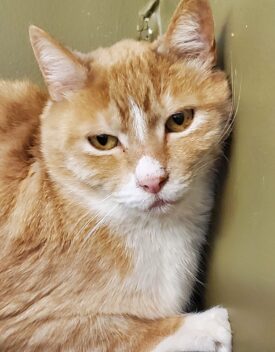 There is no denying how rewarding it is to adopt a senior pet. Naturally, they are grateful of their new surroundings when they are given a safe environment to feel relaxed in. Due to their unstable past experiences, senior felines have gained wisdom and appreciate a good guardian that much more because of it.
Kristina was no stranger to committing to older cats. She fully knew how loving they are when she met Archie, a sweet ginger senior in need of a retirement home, at the BC SPCA Quesnel Community Animal Centre in March 2021.
It hasn't been long, but Kristina has already shared an update with us on her new pal:
I met Archie when I was bringing my foster kitten back to the BC SPCA Quesnel Community Animal Centre. The staff there know of my soft spot for seniors—I already had two at home—and pointed him out to me.
I firmly believe that a 16-year-old cat should be in a home getting spoiled and not in a shelter. Once they told me that he loves other cats our fates were sealed.
I brought Archie home as a foster-to-adopt just to see how he would fit in. Within a week, neither he nor one of my resident cats would allow a door to remain between them.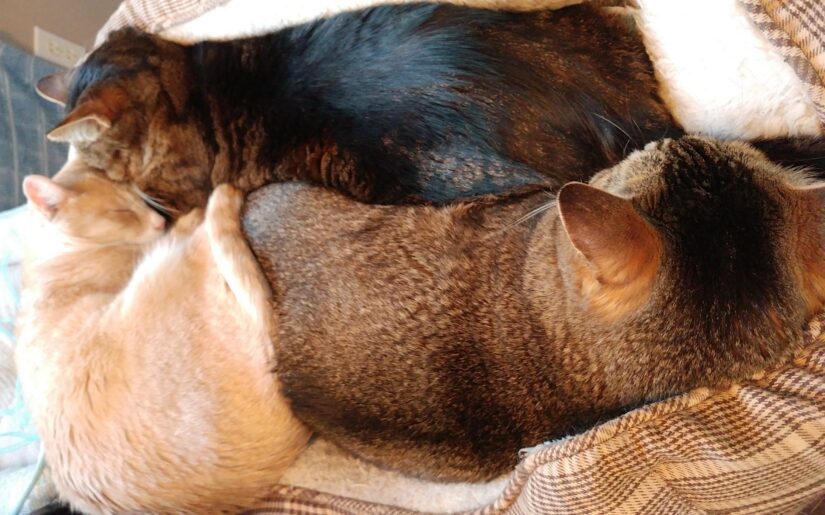 Now Archie has been with us for over a month and an official family member for about three weeks. He is learning that his new home is definitely run by cats so he is not going to get in trouble for everything he does.
The social grooming is endless and he is a huge cuddle bug. He fits in so well with my 11-year-old male as neither of them meow—they squeak. Archie has enriched our lives so much and he is such an amazing guy.
I am so happy that Archie is here so I can spoil him rotten like he should be. Now I just need to get a bigger cat bed!
Thank you, Kristina, for making room in your home and your heart for Archie. We want to thank you for your devotion to senior cats by adopting them into their forever home with you. We wish you, Archie and your other kitties many happy memories to be made in your time spent together.
Have you adopted an animal from the BC SPCA and want to share your joy with others? Submit your adoption story!