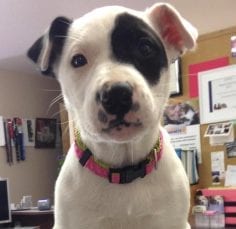 Meet Annabelle, a Pit Bull Terrier mix. This sweet gal was bounced around a bit before she found a home and a family to call her own.
She was surrendered as part of an unplanned litter of ten to the BC SPCA East Kootenay Branch on April 21, 2016. The puppies were eight weeks old at the time of surrender.
Annabelle was adopted to a family in Kimberley on April 30, 2016, but then returned to the shelter by that family on May 18.
Following her spay, she spent a bit of time in a foster home, where she showed herself as "a typical puppy, curious, energetic, sweet and sleepy." She was also good with the resident cat.
At about three months of age she was brought to the  BC SPCA Richmond Education & Adoption Centre to give her exposure to a large number of adopters.
And it worked! On May 29, 2016, the right adoptive family showed up to take Annabelle to her forever home, where she is now cherished for the special pooch that she is. Here's an update from her family: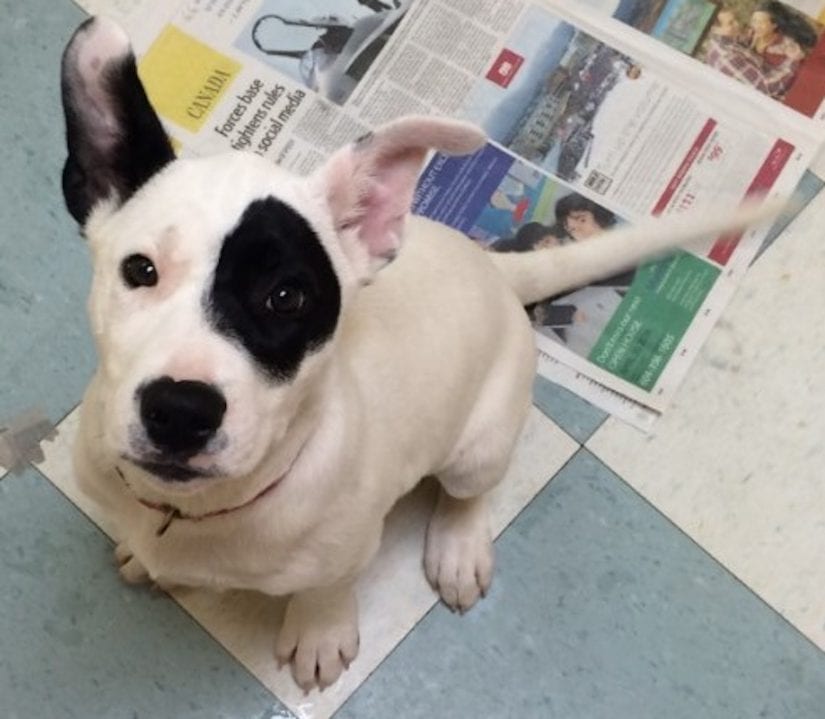 We adopted Annabelle over two years ago. She has brought so much joy to our lives.
Everyone in our community knows her as the friendly dog with the wagging tail and the black and white eyes!
She loves to run around in trails and at the beach with her dog walkers and her four-legged friends.
We are so grateful to the BC SPCA Richmond Education & Adoption Centre for allowing us to make Annabelle part of our family.
We imagine Annabelle is pretty grateful to have stopped moving around and found a loving home where she is a valued family member. Thank you for making adoption your first option. We hope you have many more happy years together with your furry family member.