Protecting animals
Our goal by 2023:
A reduction in animal abuse and neglect in British Columbia through prevention, collaboration and enforcement.
Enhancing animal protection
Your generosity helps dedicated BC SPCA Animal Protection Officers rescue animals in desperate need. When Officer Kent Kokoska got a call that two dogs had been trapped inside a large dumpster on the outskirts of Williams Lake for several days, he had just finished a long shift on another cruelty case. But he immediately drove several hours north in the middle of the night to rescue the cold and frightened dogs.
"The temperatures were well below freezing and they wouldn't have survived another night in those conditions," he recalls. Climbing into the dumpster and crawling through rotting garbage to reach them, Const. Kokoska brought the dogs to his truck and drove to the Williams Lake SPCA, where staff had stayed up all night waiting for them.
Thankfully, the case ended happily for Chance and Honey, who were nursed back to health and adopted into loving homes. But for the BC SPCA's 34 Animal Protection Officers, whose regions can stretch hundreds of kilometres, time and distance present enormous challenges in doing their life-saving work.
We will continue to add Animal Protection Officers, but we need more law enforcement eyes and ears across this massive province. With your generous support, we will reduce animal abuse and neglect by building stronger partnerships and awareness with RCMP, police and animal control agencies. You'll also advance our plans to work more closely with prosecution agencies to help them understand the need to protect vulnerable animals.
Caring for animals
Our goal by 2023:
People facing barriers to providing good physical and behavioural care for their animals are supported, thereby improving animal welfare, and reducing the needs for them to give up their animal.
The care of domestic, farm and wild animals is elevated through stronger standard practices in our operations and the broader community.
Ensuring care for vulnerable animals
Providing care for homeless and abused animals is at the heart of the BC SPCA's mission. But what happens when loving, responsible pet owners face challenging times that impact their ability to care for their animal?
A key pillar of our new strategic plan is the expansion of outreach services to help vulnerable pet owners keep their animals. An example of this work is the SPCA's compassionate boarding program, which — thanks to your support! — offers temporary care for animals whose owners are fleeing abusive situations.
Says BC SPCA chief executive officer Craig Daniell, "One of the barriers to safety for these individuals is the lack of pet-friendly transition housing. A study commissioned by the Alberta SPCA found that a shocking 59 per cent of women delayed leaving an abusive relationship out of concern for their animals."
BC SPCA Victoria Branch manager Annie Prittie Bell, whose branch offers compassionate board for more than 60 animals each year, particularly remembers a young woman named Janet*, "She desperately wanted to escape a violent relationship but needed to find safe housing for her puppy before she could enter a transition house." Says Janet: "Even though the abuse was getting bad I would never have left my dog behind."
The dog came into SPCA care while Janet arranged for a place to live and a job. "I visited my dog every day and the staff and volunteers were so kind. I wouldn't be where I am now without their help."
*Name changed for privacy and safety.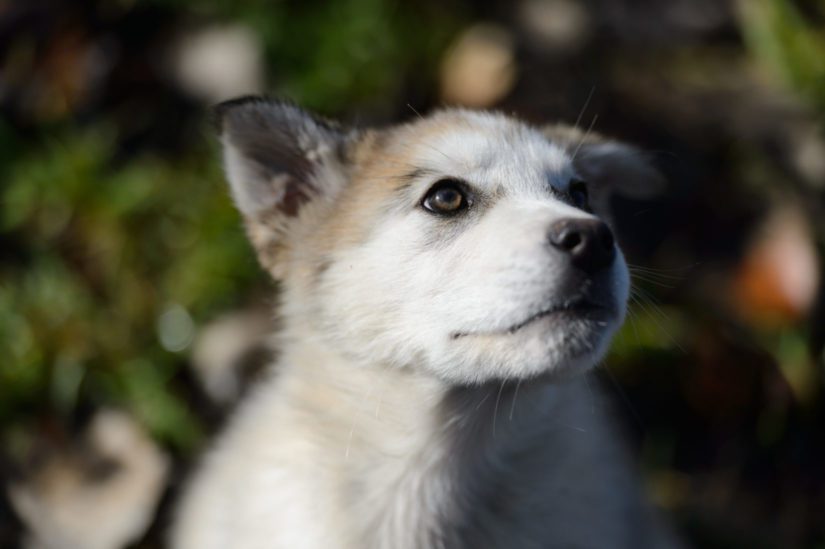 Inspiring change
Our goal by 2023:
British Columbians are motivated to take action to improve the lives of domestic, farm and wild animals.
Creating a new future for animals
With the help of our supporters the BC SPCA has partnered for the past 20 years with the University of British Columbia to improve the lives of animals in B.C.
"Scientific studies on the natural behaviour and needs of animals have been extremely important in helping us to advocate for the humane treatment of farm, domestic and wild animals across the province," says Marcie Moriarty, chief prevention and enforcement officer for the BC SPCA. "When we meet with government and industry groups we're able to present credible academic knowledge to show how the changes we are advocating will result in healthier, happier animals."
You also help the BC SPCA integrate emerging animal welfare research into our shelter programs to ensure that the highest level of care is provided for the tens of thousands of animals we assist each year.
As part of our new Strategic Plan, the BC SPCA is making a $100,000 annual contribution for the next five years towards a research chair within the UBC Animal Welfare Program, with a primary focus on the welfare of domestic animals.
"The BC SPCA was a founding partner of UBC's Animal Welfare Program when it was launched two decades ago and this new commitment will ensure that animals in B.C. continue to benefit from knowledge that can save and improve their lives," says Moriarty. "Knowledge is a critical tool in the fight against animal cruelty. When we know better, we can encourage our society to do better."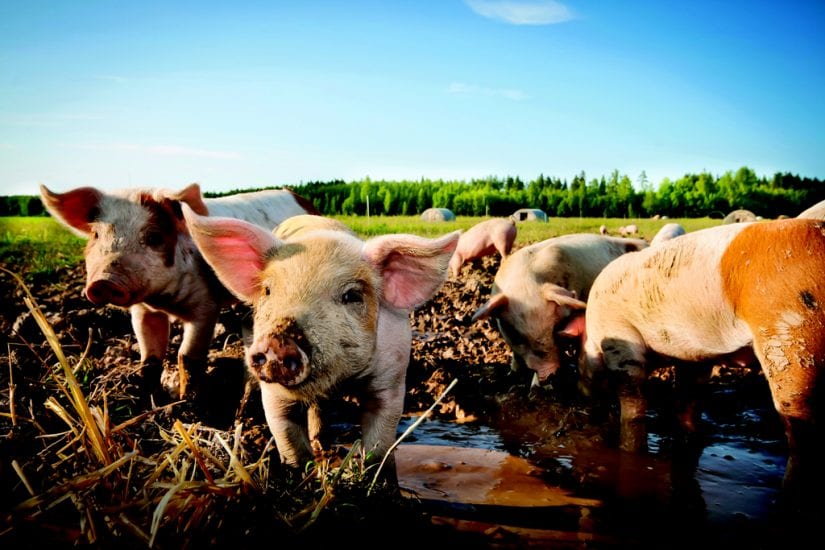 Growing our capacity to serve animals
Our goal by 2023:
Our programs, facilities and governance systems embody best practices, serving as a measurable model of excellence in animal welfare.
Our people are thriving – effective in their work and respected for their knowledge and capabilities
Our mission is supported through identifying and pursuing new opportunities for annual revenue growth and building future capacity.
Strengthening our work for animals
Each year you help the BC SPCA rescue and care for tens of thousands of abused and neglected animals. In addition to their physical injuries, many of these animals bear deep psychological scars from the violence they have endured. Our new strategic plan calls for increased resources to train staff to help animals with more complex behavioural issues. Animals like Dash – an Eskimo-Samoyed cross – who was rescued along with 46 other dogs from a hoarding situation near Williams Lake last year.
Like most of the dogs seized in the Williams Lake investigation, 10-month-old Dash was petrified of human contact. He would cringe or run away when approached and had shut down emotionally.
"When animals have been living in isolated situations with little human contact, such as hoarding environments, they will often be very fearful and lack the coping skills to adapt to new situations," explains Dr. Karen van Haaften, BC SPCA manager of behaviour and welfare. These animals require extensive behaviour modification and rehabilitation to help them build trust and develop coping skills.
After more than four months in care, with daily behaviour modification, Dash was adopted into a loving home and is enjoying a normal, happy life.
With your compassionate support, we are able to increase our capacity to help the most vulnerable animals. Dr. van Haaften is training shelter staff and working with them to build customized behavior modification and rehabilitation plans for the psychologically scarred animals in our care. "We've increased our ability to help those animals who need extra time and support to heal and become the amazing companions they were meant to be," says Parm Takhar, chief operations officer for the BC SPCA.