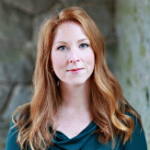 As Chief Scientific Officer, Dr. Sara Dubois works at the Provincial Office to direct province-wide welfare science operations, education and advocacy projects. Her area of expertise is in wildlife welfare and human dimensions, but her role also aims to develop relationships with academia and advocate for animals used in science. She works on diverse issues from wildlife rehabilitation and oil spill response, to captive wild animal management, exotic pets, urban wildlife conflict and compassionate conservation. She also assists in BC SPCA wildlife cruelty investigations and serves as a community member for CCAC institution assessments.
Growing up near Victoria, BC, Dr. Sara Dubois and always had an affinity for wildlife. She first worked on contract with the BC SPCA as a movie monitor in 2001-03, observing the welfare of animals used in entertainment in BC. She became the manager of the BC SPCA's Wild Animal Rehabilitation Centre (Wild ARC) and served in this challenging role from 2004-08, and today continues to provide top-level oversight to the facility.
Dr. Sara Dubois holds a B.Sc. from the University of Victoria and a M.Sc. and Ph.D. from the University of British Columbia. She serves as an Adjunct Professor in the UBC Applied Biology Department and offers an applied biology practicum course year round for undergraduate and graduate students to get hands-on animal experience. She further engages with students as a Directed Studies Supervisor and Doctoral Committee member at Royal Roads University, and as an Associate Academic at the Centre for Compassionate Conservation, University of Technology, Sydney, Australia.
A Registered Professional Biologist, Dr. Sara Dubois also acts as an Advisor to the Whale Sanctuary Project, and she assisted in the hosting of the 2015 Cetacean Captivity Workshop and Compassionate Conservation conference in Vancouver. She is a former board member of the Wildlife Rehabilitators Network of BC (2004-10) and Past President of the Oiled Wildlife Society of BC (2007-12).
Dr. Dubois, along with other passionate animal welfare colleagues, founded the national non-profit organization Animals in Science Policy Institute in 2015. As AiSPI Board President, she works to provide education on ethics and alternatives for animals used in teaching, testing and research in Canada.
Follow her research publications or other professional activities.
2018 Featured Conference Presentations:
Association of Professional Biology (Apr 5) – In the name of conservation: Seven questions to ask before conducting wildlife control
Canadian Federation of Humane Societes (Apr 21-23) – (1) Science Serving Animal Welfare; (2) AnimalKind: A Better Approach to Wildlife and Rodent Control; (3)Trophy Hunting in BC and the Great Bear Rainforest: What's Next? 
Human Behaviour Change for Animals (Sept 17-19) – (1) Take your values on vacation: Animal welfare & tourism; (2) AnimalKind Accredited: Defining humane in the animal-services marketplace