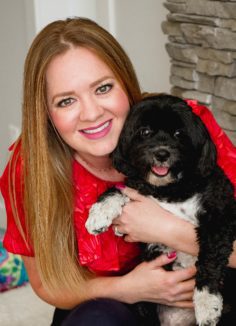 Melissa Barcellos joined the BC SPCA Board of Directors in 2014 and has since served on the Executive Committee and on the Governance Committee. Additionally, Melissa is a member of the Cariboo and North Regional Council.
Having grown up in a rural area outside of Prince George, Melissa was always surrounded by animals. Her horses and dogs were her constant companions and, while she had several scary encounters with bears over the years, she admired the wildlife that was constantly around her. This led to a great compassion for animals, both wild and domestic, and a personal commitment to advocate for their well-being.
Through her economic development career, Melissa has become well versed in government relations, marketing and business development and is a member of several committees and boards that support local not for profit organizations. Promoting central and northern B.C. through her work has led Melissa to be a true ambassador of the region, which is very relevant to her role of President and Director at Large.
Melissa's favorite pastime is spoiling her adorable shih tzu-poodle cross named Belinha.