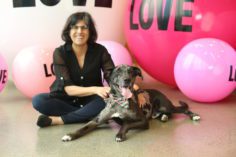 Sheila began her relationship with the BC SPCA in 2001 when she and her sister adopted Patrick, an 18 month shepherd mix from the Surrey BC SPCA. She started fostering for the Surrey BC SPCA in 2002. From that moment on she became a committed volunteer, donor and eventually member of the BC SPCA.
Sheila has  held numerous positions with the organization at the shelter and provincial level and currently sits on the board of Senior Animals In Need Today Society. Sheila, along with her sister share their home with two dogs and five cats.
Over the last 15 years they have adopted several senior and palliative cats and dogs that have passed and have fostered just under 120 dogs, puppies, cats and kittens. She is retired from a family owned business that has divested itself of their assets in the lumber industry.