2017 Vancouver Island camp schedules
Campbell River
Register now »
Location: 891 13th Avenue, Campbell River, BC
July 4-7: no camp
July 10-14: no camp
July 17-21: no camp
July 24-28: no camp
July 31-Aug 4: for kids born 2006-2010
August 8-11: no camp
August 14-18: for kids born 2006-2010
August 21-25: no camp
Comox
Register now »
Location: 1668 Ryan Road East, Comox, BC
July 4-7: no camp
July 10-14: no camp
July 17-21: no camp
July 24-28: for kids born 2005-2010
July 31-Aug 4: for kids born 2005-2010
August 8-11: no camp
August 14-18: for kids born 2005-2010
August 21-25: no camp
Cowichan
Register now »
Location: 7550 Bell McKinnon Road, Cowichan, BC
July 4-7: no camp
July 10-14: for kids born 2006-2010
July 17-21: for kids born 2006-2010
July 24-28: for kids born 2006-2010
July 31-Aug 4: for kids born 2006-2010
August 8-11: for kids born 2004-2007*
August 14-18: for kids born 2006-2010
August 21-25: no camp
Nanaimo
Register now »
Location: 154 Westwood Road, Nanaimo, BC (new location)
July 4-7: FULL
July 10-14: FULL
July 17-21: for kids born 2006-2010
July 24-28: FULL
July 31-Aug 4: FULL
August 8-11: FULL
August 14-18: FULL
August 21-25: FULL
Victoria
Register now »
Location: 3150 Napier Lane, Victoria, BC
July 4-7: FULL
July 10-14: FULL
July 17-21: FULL
July 24-28: FULL
July 31-Aug 4: FULL
August 8-11: for kids born 2010-2011
August 14-18: for kids born 2006-2009
August 21-25: for kids born 2006-2009
Cost
Campbell River: $150 per week
Comox: $150 per week
Cowichan: $160 per week, with the exception of the 4-day leadership camp August 8-11 which is $135
Nanaimo: $165 per week (4-day camp is the same because camper-to-counselor ratio is lower)
Victoria: $225 per week (includes a field trip), with the exception of July 4-7 & August 8-11 which is $200 (no field trip)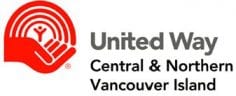 The United Way Central and Northern Vancouver Island has generously provided funding for bursaries for families who need financial assistance in Nanaimo, Comox and Campbell River. There are also a limited amount of bursaries available in Victoria.We have a limited number of bursaries for families who need financial assistance. If you would like to apply for a bursary please download and complete the application  (PDF) and submit it to camp@spca.bc.ca or fax it to Summer Camps 604-681-7022  by June 23, 2017. 
Kids Club member discount
Kids Club members receive a $15 discount when using the Kids Club discount code. Please check your email for this code or contact our summer camp team if you have not received it or are unsure if your child is a Kids Club member. All campers receive a complimentary Kids Club membership when registered for a summer camp. All existing Kids Club members receive a complimentary membership renewal.
Age range
Please adhere to the age range posted. Our camps are planned for the age range and having younger or older campers in these camps can be disruptive to the learning experience of all participants. No exceptions to the age ranges posted will be made unless our camps are not full and we are able to accommodate your request. This means that only two weeks before a camp date are we able to consider any age exceptions. If you would like to be put on an age exception waitlist please let us know which location and date you are interested in and your child's year of birth. Please note, even if camps do not fill up, we may not be able to approve all age exception requests. If you register a child in a camp that is outside the age range, without our consent, you will not be given a refund.
Hours
Activities run from 9:30 a.m. to 3:30 p.m. Parents are welcome to drop off their child(ren) between 9:00 and 9:30 a.m. and pick up between 3:30 and 4:00 p.m.
Refund policy
A full refund will be issued with four weeks' notice of cancellation. Refunds will be prorated for fewer than four weeks' notice. Exceptions may be made for medical/family emergencies and will be handled on a case-by-case basis. Please abide by the age range set for campers. Campers registered outside of the age range will not qualify for a refund.
Activities & time spent with animals
Campers are immersed in animal-themed activities and are challenged, in fun and engaging ways, to learn about responsible animal care, discover fascinating new animal facts and develop positive, respectful relationships between people, animals and nature. They leave feeling inspired to be ambassadors for animals in their community.
Activities range from active games, both indoors and outdoors, to quiet hands-on projects and include crafts, guest speakers and time with animals. All activities have been designed by the BC SPCA to incorporate positive animal welfare themes.
We do our best to provide some hands on time with animals throughout the week though we know kids always want more. Sometimes, animal time is limited because we must be cognizant of the stress levels and health of the animals and that the shelter is a working adoption facility. When possible we do bring shelter-approved animals into the education space and allow campers to interact with them in small numbers. We take the campers on a shelter tour to introduce them to the animals and share the stories of how the animals came into our care.
Leadership camps
The Cowichan leadership camp is for kids born 2004-2007. At camp they will learn about farm, companion and wild animals and animal welfare issues. They will then learn how to lead activities on these topics for children and how to engage them in animal welfare issues at the appropriate level. All of this will help them build confidence in their knowledge around animal issues and provide them with an opportunity to share this knowledge with others. Participants who successfully meet the objectives set for Leadership Camp may be considered to volunteer as a Junior Counselor next summer or at other youth events.